Worlds first 'documentary' filmed in Samoa
"Moana" was the world's first film to be described as a 'documentary' and follows the fictional story of the lead male character Moana. It was filmed in the villages of Safune district on the island of Savai'i in the early 20th Century.
In 1924, American filmmaker Robert J. Flaherty moved to Savai'i with the purpose of capturing images of the local Samoans in their habitat, hoping to recreate the success of his previous doco-type film "Nanook of the North,"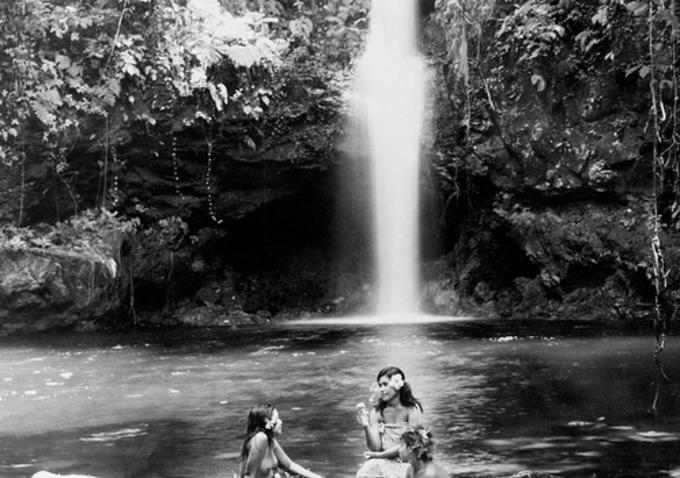 Over 50 years later, Monica, his youngest daughter, went back to Samoa and recorded sound for the film and after five years of painstaking work, "Moana with Sound" premiered at the Cinémathèque française in Paris in 1981. When she landed in Savai'i in 1975, she managed to track down three actors who had worked on the film who still lived in the same village.
Today, more than 30 years after that premiere and 90 years after Flaherty first landed on Savai'i, "Moana with Sound" was been restored in 2K by Bruce Posner of the Filmmakers Showcase in Claremont, working with Finnish filmmaker Sami van Ingen. This latest version premiered at the 36th Moscow International Film Festival last year.
The term 'documentary' and this style of filmmaking hadn't been seen before in cinematography, and reviewer John Grierson in 1926 translated the French word 'documentaire' to 'documentary' - effectively making "Moana the first movie to recieve that label.
Yet despite this fact, "Moana" in todays film terms wouldn't really be classed as a documentary. Many of the famous scenes were staged, and the family that was depicted in the film were really actors that Flaherty thought had good looks on camera and could act well.
The latest version "Moana with Sound" opens with a quote by Frances Hubbard Flaherty, the director's wife: "Oh, if we could only take back with us the singing. Not the songs, but the singing."