Blog
HIBISCUS & RUTHLESS - Review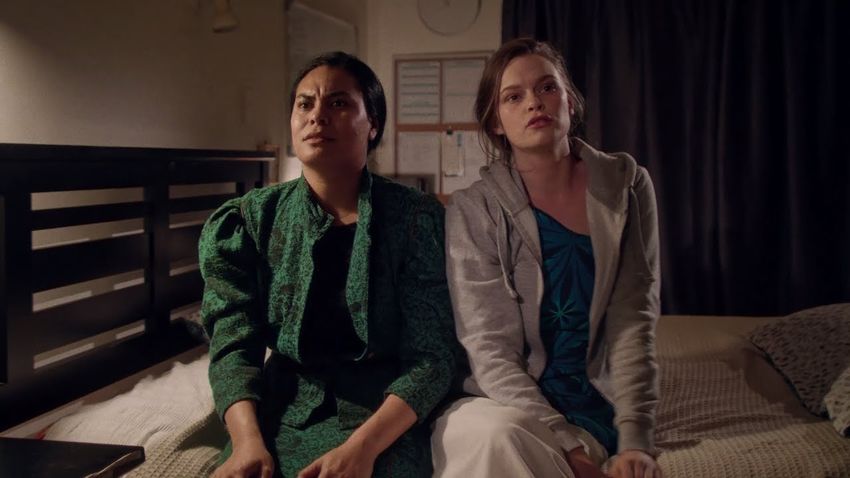 Directing a second film is like writing a second album for musicians. No one forgets the first film or first album, like no one forgets the first time they bit into a keke pua'a...
And so it is with this latest installment from director Stallone Vaiaoasa. Hibiscus and Ruthless (Suivai Pilisipi Autagavaia and Anna-Maree Thomas) deliver compelling performances as two young woman in their final year at university. Hibiscus plays the obedient daughter whose familiar life is go to uni, go to church, eat, prayer, sleep, repeat. Add in to that progression "Boys" and suddenly the whole world goes crazy coconuts for Hibiscus. With guys hitting on her from everywhere but Tinder and Craigs list, Hibiscus relies on her good palagi friend Ruth (Ruthless) with the straight hair and all the jokes to keep tanked up, lynx deoderant boys at bay.
The film itself does feel a little more slick than 3WC but none of the whizz bangs mean anything without a good script. And besides a few speed bumps, the story gets a pass mark. Vaioasa, weaves a story and uses the familiar, to great effect. While not as many laugh out loud moments as 3 wise cousins, H&R has a lot more solidness to the story arcs.
The performances in this film are excellent, most notably the old lady who plays the Grand Mother (Yvonne Maea Brown) the watchability of this woman is incredible. If Bruce Lee had a school of acting, she would be the head tutor. Autagavaia and Thomas (Hibiscus & Ruthless) put their hands up as actors to watch out for in the future, and there a number of cameo roles that remind us about the depth we have in pacific film.
Hibiscus and Ruthless will start doing the film circuit across the continents shortly, so if you are up for a good roll around laugh in the aisle, then this is the film you should go and see. In fact this is compulsory viewing if you are of any island heritage. You will basically watch your life on the big screen, but in a comfortable and safe, public environment.
The biggest thumbs up for this film though is of course the fact that they did it all on their own again, from funding the shoot to organising the distribution – solidifying the brown audience dollar as being a marketable thing. Stallone Vaiaoga Ioasa take a bow for doing it a second time, and giving the celluloid finger to the man.

Take the family and have a good old island tummy smacking laugh and knowing nods of recognition..
Share
---
Comments