Blog
Samoan poet Tusiata Avia a finalist for the prestigious Mary and Peter Biggs Award for Poetry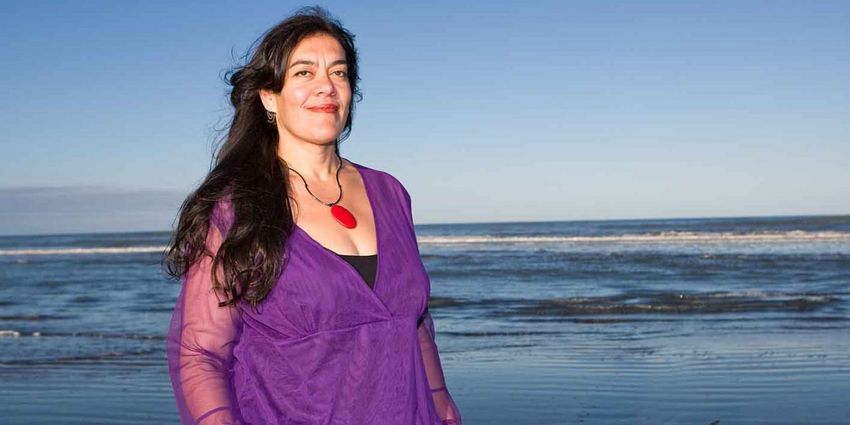 Acclaimed Samoan poet, performer and children's book writer, Tuisiata Avia has made the shortlist for the prestigious Mary and Peter Biggs Award for poetry which carries prize money worth $10,000 and is part of the annual Ockham New Zealand Book Awards.
We talk to her about her nominated book 'The Savage Coloniser', representation and more here -
.
What is The Savage Coloniser Book about and what drove you to write it?
Colonisation - particularly in the Pacific - and its LONG term effects on us. Racism (which is Colonisation's brother). They are the main themes - I also talk about illness, Covid, jealousy and a bit of sex for good measure lol These are things I have always felt strongly about.
How different is it to your other work?
I've been talking about these things - in slightly different ways - for years. This is my 4th book of poetry - in some ways. I think this is my strongest. I don't hide anything. I speak straight to the coloniser. Straight to the racist.
How does it feel being recognised as a finalist for these awards? How significant is it that there is such a good representation of indigenous works for these awards?
I'm proud to be alongside a shortlist of People Of Colour. Hinemoana Baker is a close friend and godmother to my daughter. Mohammed Hassan is also a friend and someone I admire. This is the first time in the 50 years of this award that the poetry shortlist does not include Palagi poets. To give you some context on this: Palagi writers are published around 90% of the time. In 2015, Palagi writers were 8 and a half times more published than Pacific authors. We have always been here, it's just that we haven't been heard. This is long overdue.
We have all enjoyed seeing all the wonderful stage versions of Wild Dogs Under My Skirt, are you looking at more performances of your work?
Glad you asked that. Wild Dogs Under My Skirt (the audio version) plays this Sunday on Radio New Zealand.
There are plans for it to play again in NZ, Covid willing. The stage play that is.
.
* Cover photo credit: E-Tangata
The winner of the Mary and Peter Biggs Award for Poetry, as well as the other categories of the 2021 Ockham New Zealand Book Awards, will be announced during a ceremony as part of the Auckland Writers Festival on May 12.
Share