Guest Writer
Should Pasifika Vote?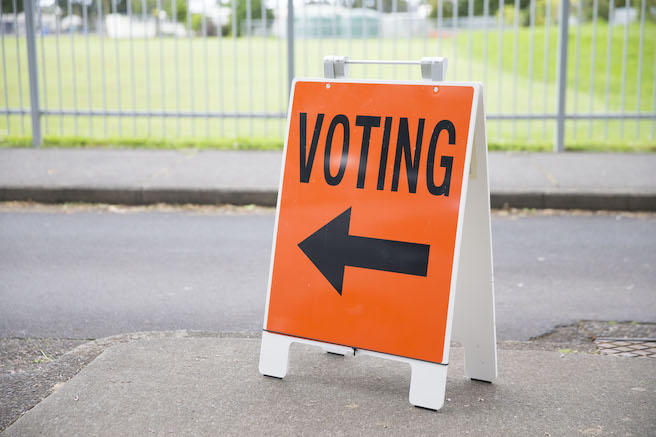 This Saturday, New Zealand will decide on its Prime Minister. People in our communities have questioned whether it's worth voting.
As I look at our history, struggles and victories as Pasifika people in New Zealand, I believe we owe it to past and future generations, to have our say at the ballot box.
Our people have a long standing connection with New Zealand, from large numbers of us migrating in the 1950's to the illegal dawn raids that saw many of our parents and grandparents unfairly targeted and racially vilified.
Sadly, many Pasifika in generations before were unable to vote, due to their citizenship status. These people had passed away, having worked the Kiwi factory floors, without the right to be heard at the voting booth.
Despite this, many before us had fought for much needed initiatives, such as the establishment of the Ministry of Pacific Peoples and various Pasifika education, health and employment programs.
As I learn more about the past family migration struggles and political fights, I further understand how we are beneficiaries of their victories.
Today, our presence can be felt across all sectors, as we have helped sew and stitch the fabric of New Zealand society. With many of us being New Zealand born or having gained citizenship, we are now in a privileged position to shape our current and future destiny this election. Now is a time where we can stand up, be counted and enjoy the fruits of living in a democracy.
Our pen has the power to (re)write history, not only for us, but future generations at the polling booth, may we exercise it.
Ia manuia lau palota ma lau filifiliga.

To find a voting station in Aotearoa - Click Here
.
Written by Lefaoali'i Dion Enari
.
Lefaoali'i Dion Enari is a PhD Candidate at the Faculty of Society and Design, Bond University, Gold Coast. He holds a Master of International Relations and Ali'i Tulafale Matai (high talking Chief) title from Lepa, Samoa. His research interests include ethnography, Pacific language, cultural sustainability, indigenous studies, and trans-nationalism.
He is from the villages of Lepa, Malaela, Vaiala, Nofoali'i and Safune.
Share