Humans of the Islands
WOMEN OF THE ISLANDS - DARCIE PULAWA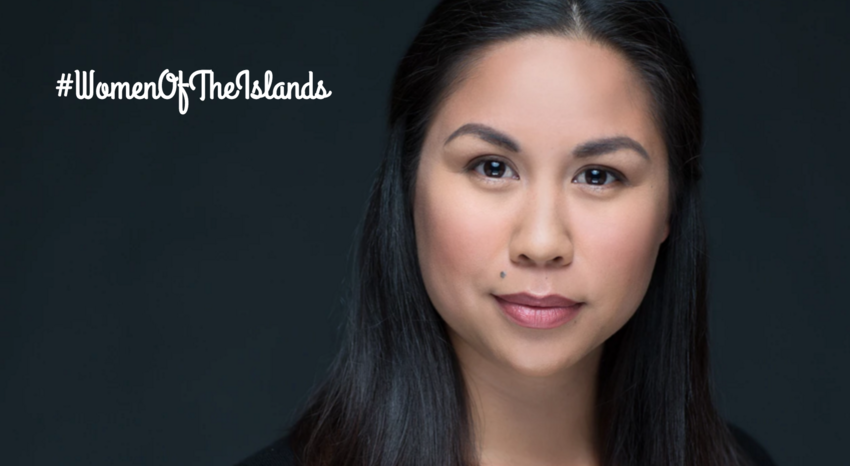 DARCIE PULAWA
CEO of Divergent Talent Management
Native Hawaiian / Filipino
.
Born and raised in Honolulu, Hawaii to Benjamin Pulawa III and Danelle Pulawa. My father's family is of Native Hawaiian descent, deeply rooted to the Hawaiian genealogy, language, and culture. My mother's side of the family migrated from the Philippines. My father is a retired operators engineer and my mother is an artist and entrepreneur. She has owned and operated an archery store for over 30 years and enjoys playing classical guitar. I have a younger brother, Benjamin Pulawa IV, who lives in California. He owns a bridal hair and make up business; he's also a hair stylist, dancer, and performer. Currently, I am the CEO of Divergent Talent Management. Prior to talent management, I've attended multiple universities, owned businesses and studied the craft of acting while raising my children. Recently, I gave birth to identical twin girls and I have 3 older children.
You are the CEO of Divergent Talent Management - what is unique about your talent management company & why is it important to have our Polynesian talent represented & managed by Polynesians?
Divergent Talent Management is the very first bi-coastal talent management firm in the state of Hawaii. We offer a diverse portfolio which focuses on helping our Polynesian community meet mainstream projects in the mainland. We are bridging the gap between Hawaii and Hollywood. Our talent managers oversee the selection process of representing clients by selecting, developing, organizing and advancing their careers and educating them about how the entertainment business operates.
Diversity has been on the rise in the entertainment industry. It is time that Polynesians make an impression right now, as we follow others who are paving the way like Dwayne Johnson, Jason Momoa, Rena Owen, Taika Waititi, etc. It is important for Polynesian actors to be represented by local management as we have a deep understanding of the indigenous peoples of Polynesia. We share common traits of the languages, customs and society. Our ancestors stem from the same genealogical lineages. We can submit, pitch, and showcase the best qualities of our local entertainers. We can educate people within the entertainment industry about our cultures and share our stories. We want to influence those who influence the masses.
Do you look after Polynesian actors & talent outside of Hawai'i & the US and if so how can actors & talent get on your books?
Yes, we are opening our doors to representing clients outside of Hawaii and the US. Artists will need an 01-Visa or a Green card. We recommend having a strong enough petition (press, letters of recommendation, proof of work, etc, showcasing your work within the entertainment industry). Some studios/productions/networks do not accept 01-Visa's, they only accept Green cards. We welcome actors and artist to email us your materials if they meet one of these requirements. For more information about 01-Visa please visit this link here For more information on how to apply for a green card please visit this link here.
What were the pathways that led you to where you are now?
At age 15, I started modeling, competing in pageants, auditioning for local commercials and traveling to LA for talent conventions. By 17, I taught tween workshops at a local talent agency. Two weeks after high school graduation, I relocated to Los Angeles to study fashion and pursue my acting career. Back then it was black and white head shots, gas station road maps, standing in long lines at auditions and an old pocket Nokia cell phone. I took years of acting classes and received an endless amount of rejection. I was a struggling bi-coastal actor, traveling to and from to chase the next gig. After seven years, I enrolled into a conservatory program to get proper training and enhance my skills. One week after completing conservatory, I was booking jobs left and right, filling my actors resume with principal speaking parts. At that time, I was a Brand Ambassador and by stroke of luck I was hired under Paramount Pictures and worked alongside some of the most prominent names in show business. Through a network of people, I interned at multiple talent management companies learning the other side of the business. That is when I realized that this is the key for actors in Hawaii. It was the missing link on bridging the gap between Hawaii and Hollywood. So I returned home to help other actors in the industry and teach them the business in the LA market. Within a months time, we were booking work and changing the Hawaii market.
What have been the biggest challenges or lessons you've learned throughout your career?
Personally, the biggest challenge is balancing a family and pursuing a career in this industry. Planning, preparing and staying organized can be tough working in an industry that never sleeps. It is ever evolving and changes can occur at anytime. It is anything but mundane. No matter what career path we choose it is not an overnight success. It takes years to nurture and cultivate, whether you're an actor, manager, or filmmaker. There's so many things to learn and many unwritten rules that can be confusing. Going into this business armed with knowledge will minimize any confusion and maximize success.
We are working in a fear based industry where actors choose an age-old profession that is paved with poverty and despair. Many of us are pursuing our hearts desire and choosing an insecure career path that is least reliable. I've seen it first hand, how passion can insulate a person from reality and often destroys their self confidence. Resilience is required to persevere. Nurture your ambitions, grab opportunities when you can, remain open to all alternatives, keep strong and positive connections, ignore the cheap conversations, stay clear of drama and remain humble. It's not a race nor is it a competition. Only you can pave your way. This is your journey not anyone else's. Remember, there is a vast majority of actors wishing they could have landed a single role in the last 12-24 months.
What is the best piece of advice you've been given?
Someone once told me, "Darcie, you are given a diamond in a rough and it is your job to polish it and make it shine. You have the mana to lead a nation so go and do it. Be the change in Hawaii for Hawaii."
.
What inspires you?
One of the main reasons we started Divergent Talent in Hawaii was the democratization of access, of giving people opportunities. We are giving people access to resources that was not available in the state of Hawaii. We believe that we are making a change and empowering people. I believe in the power of one -- that one person, one action, can have a ripple effect that can make a difference, but we are doing it with mana, gratitude, and the aloha spirit.
Share
---
Comments