What's Niu
MINISTRY OF HEALTH DID NOT AUTHORISE $40 TALA VACCINATION RECORD FEE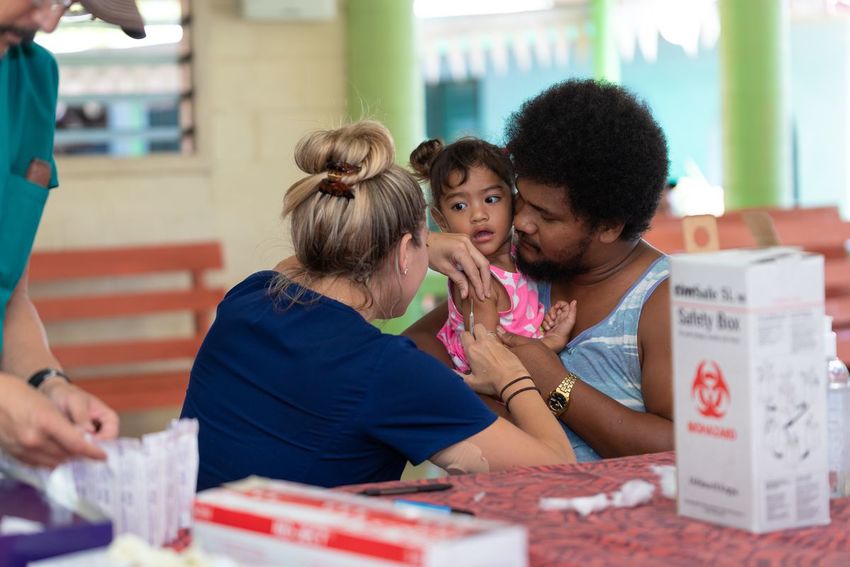 The Ministry of Health in Samoa have released a statement to clarify that they had not authorized the $40.00 tala vaccination record fee and were also not aware that staff had unilaterally imposed the fee to acquire the vaccination records for school enrolment.
As a result, Director General of Health, Leausa Dr. Take Naseri had instructed staff members to cease any fees immediately when informed of the situation last Friday.
He says that these fees in question are old charges implemented during the former National Health Service when parents' requested replacement of their immunization books and records when they'd been lost or misplaced.
This is the record they usually take with them when they emigrate overseas to NZ, Australia or the USA.
The staff members involved did not take into account that the old law governing the NHS operations as a State-Owned Enterprise had already been voided.
Worse, they did not ask the authorities before continuing with the old practice. Such charges are usually endorsed first by the Ministry of Finance where the Revenue Board sits before Cabinet gives approval for implementation.
The children's immunization and verification record is free.
This aligns to the long-standing government policy where children under 15 years old are afforded free health care services from consultations, to admissions and medications. "That policy has been in effect before the measles crisis and it's still in effect," the Director General explained. "Management and I were not informed of the charges until last Friday and we have since corrected the error."
"I am very disappointed that MoH was never afforded the opportunity by the media to address these concerns," said Leausa. "There was no single media clarification to the effect.
For clarification on the vaccination records fee, Deputy Director Public Health Tagaloa Dr. Robert Thomsen is the contact person Ph 7676015.
Share
---
Comments