Sports
FIJI'S OLYMPIC HOPEFUL WINSTON HILL ON HIS ROAD TO RIO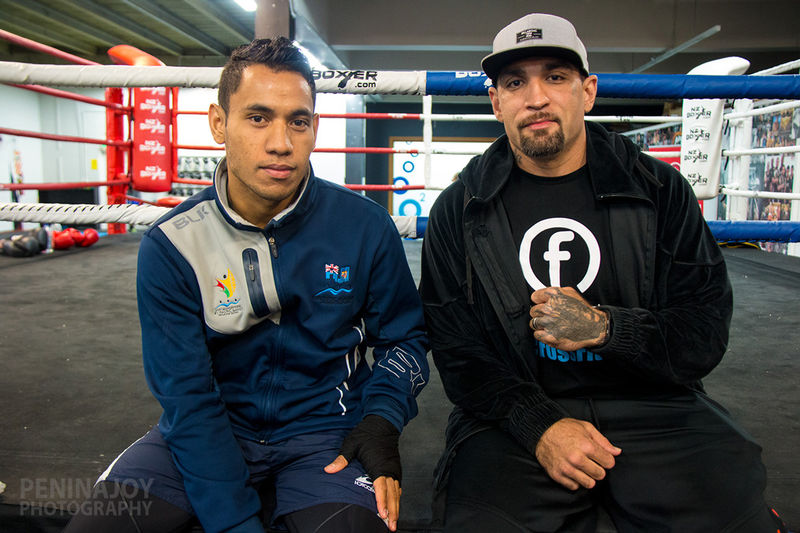 22 year old Winston Hill is getting ready to represent Fiji at the Olympic Games in Rio in a couple of weeks.
The Fiji/Rotuma Island boxer has been fighting for the last 3 years and makes history as one of only 2 boxers in the Pacific Islands representing their countries in boxing at the Olympics this year. It will also be the first time in 28 years that Fiji has had a boxer fight at the Olympics and only the 6th Fijian boxer ever to make the cut!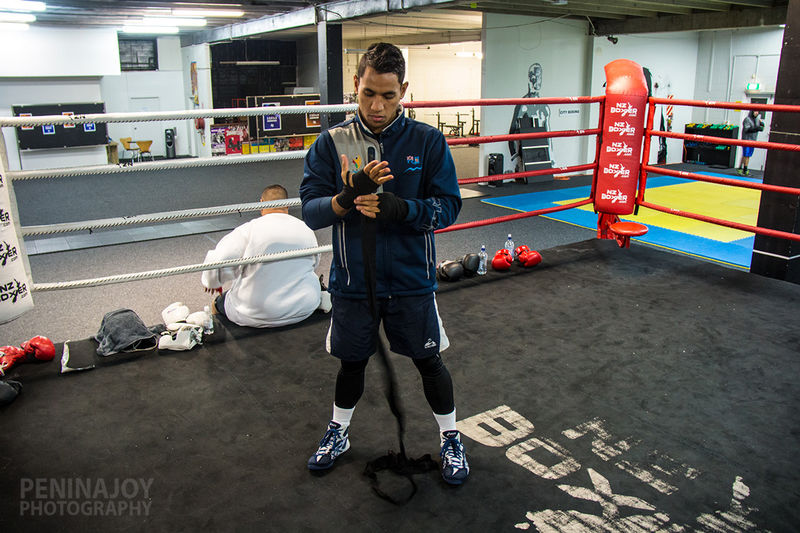 Winston has been training in Suva at Suva Boxing and Fitness Centre which his coach Napolean Taumoepeau owns and runs. US born Taumoepeau is half Tongan & fought as an amateur for 10 years in the States before going professional and moved to Fiji with his wife (who is from Fiji) in 2011. His last fight was in September but he's put his own career on hold to concentrate on helping Winston get to the Olympics.
He stepped in to coach Winston 3 years ago after his 3rd fight and since then Winston has gone on to have almost 45 fights over the last 3 years with only 3 losses. He also won Silver at the Pacific Games last year in Papua New Guinea.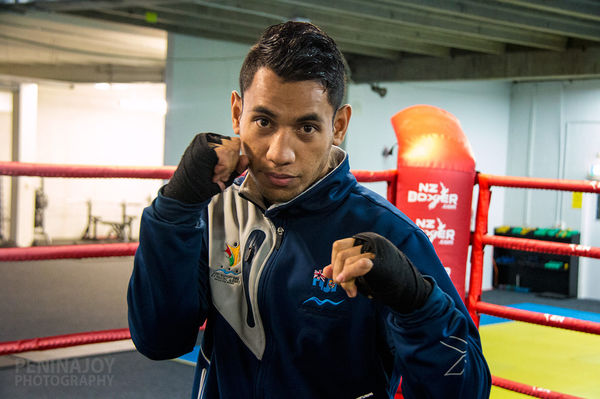 We caught up with them both at City Boxing in Auckland where he's been training this week under world renowned fight coach Lolo Heimuli & Strength and Conditioning coach Alex Flint (who have just recently returned from Mark Hunts UFC fight camp in Las Vegas).
What was the qualifying process like for Winston getting into the Olympics?
Napolean: He fought in the Olympic qualifying fights in China back in March this year but he received a 'Tripartite Invitation' which is when the world governing Body of amateur boxing (AIBA) can pick you to go to the Olympics even if you don't qualify to go to the tournament.
Winston: The 'Tripartite Invitation' is a review of performance locally and internationally and your performance on and off the field of play. There are only 6 boxers in the world that are invited on the 'Tripartite Invitation' . I only received my invitation from AIBA at the beginning of this month so training was stepped up and everything has been on a roll since then!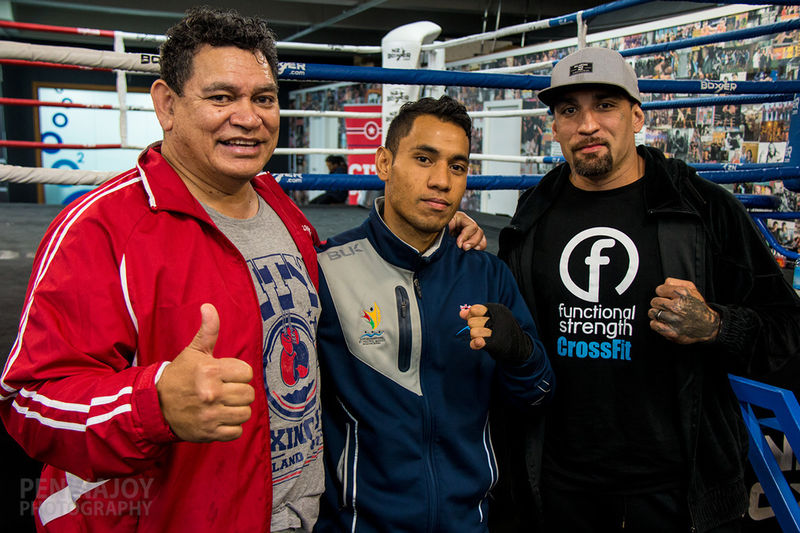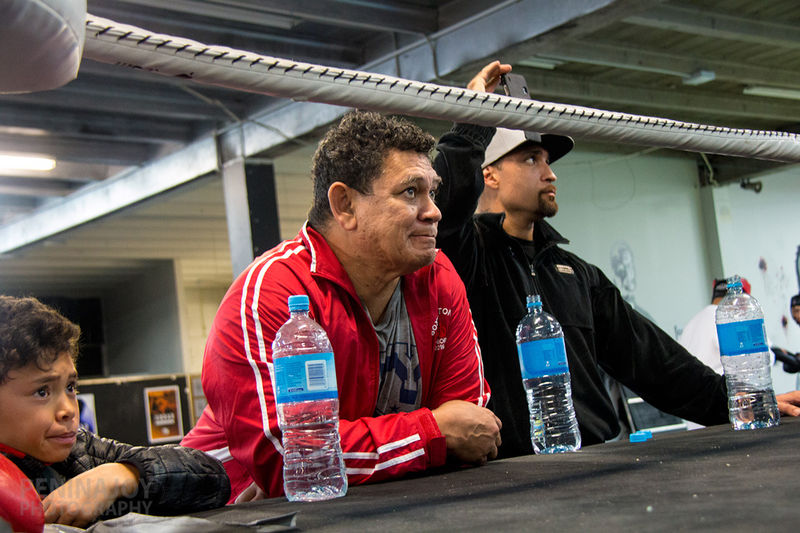 How has your training been going with Lolo here in Auckland?
Winston: I've been training here since Monday doing intensive training with Lolo and Alex Flint. It's really helped and I've learned a lot from 2 of the big names in the Fight Sports industry. It's picked everything up to a whole new level so Lolo's been helping me with technique and also sparring which I couldn't get in Fiji. I'm here with a lot of the top guys in New Zealand and thats helped a lot. I've been sparring with Leki mostly (Sitaleki Maka)
Napolean: We came here mainly for Lolo's expertise and the guys he has fighting. He hasn't sparred Sefo yet (Sefo Falekaono) but he got the chance to spar with Mitch & Moli (Mitchell Ngatai - Current Auckland Jnr Champion & Moli Wolfgramm - Tongan rep who competed at the World champs last year. Both Amateurs) before they went down to the NZ nationals in Rotorua.
Lolo: He's definitely got talent. The Olympic Games are the best of the best and you might have heard last month about the professional boxer who tried his luck getting in and got his butt kicked by an amateur. When it comes down to 3 rounds and the likes of Mayweather and Pacquiao, World Titles get thrown out the window and some of these amateurs could beat them so thats what he'll be up against. I'm very impressed with what I've seen of him so far.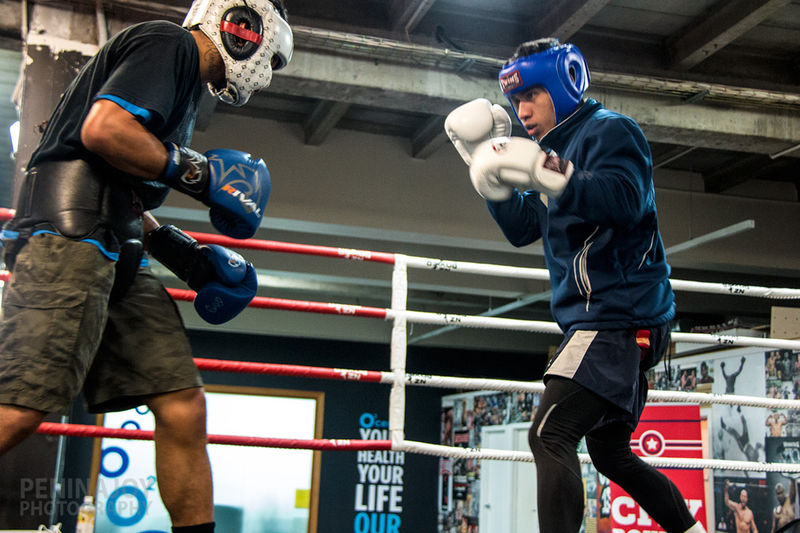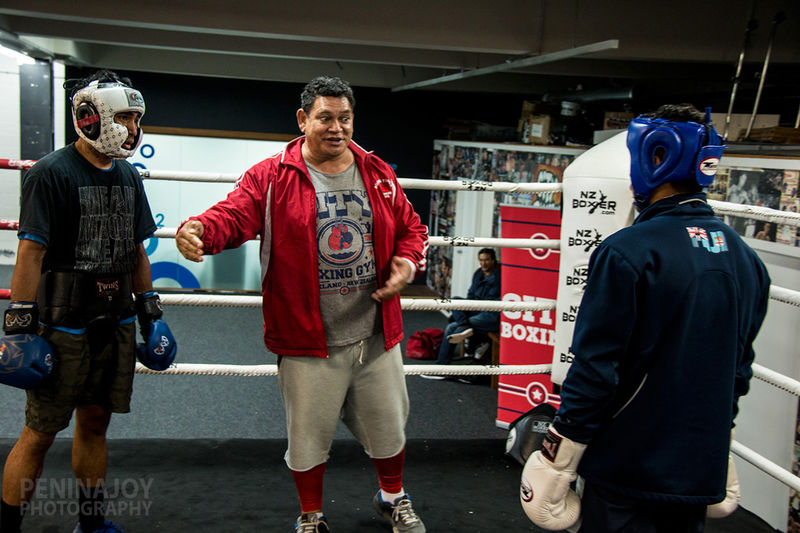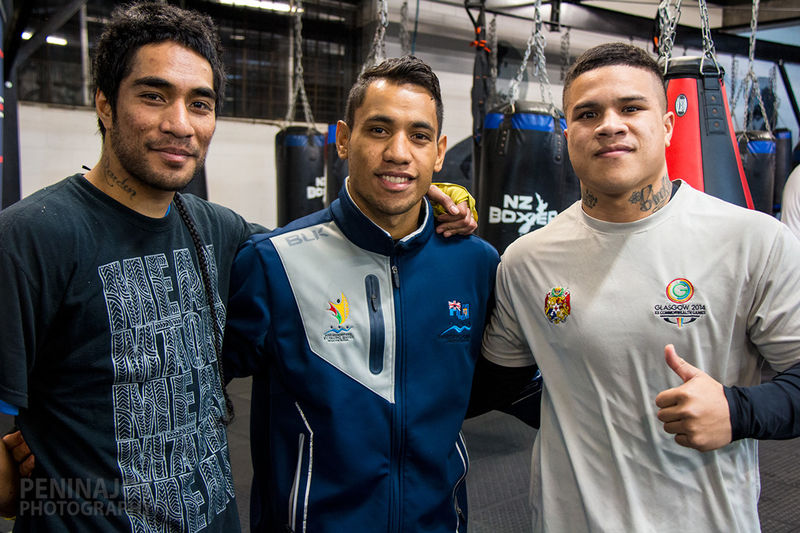 L-R Sitaleki Maka (Current NZ Light Welterweight Champion), Winston & Sefo Falekaono (Fighting for IBO Cruiser Weight Title this week)
Do you get funding to go to the Olympics?

Napolean: We have to raise some of the funds ourselves and the Fijian Government also has funds too. It's a big deal in Fiji for a boxer to make the Olympics so the government has helped a lot.
So are you excited to go to Rio?

Winston: Super excited! A lot of nerves and excitment all together. A lot of mixed emotions, training is not easy but hopefully it's all going to pay off. I go back to Fiji on Saturday and then we leave as a team to go to Rio. There's 88 of us total in the Fiji Olympics team which includes athletes, management & officials.
All the best Winston! We hope you bring back that GOLD for Fiji!
Photo Credit: PeninaJoy Photography

Share
---
Comments