In Pursuit of Venus (Infected)
Check out the latest stunning work by New Zealand visual artist Lisa Reihana!
In Pursuit of Venus (Infected) is a video installation drawing on first encounters between the peoples of the Pacific and explorers like Captain Cook, Joseph Banks and Cook's Pacific companion Tupaia.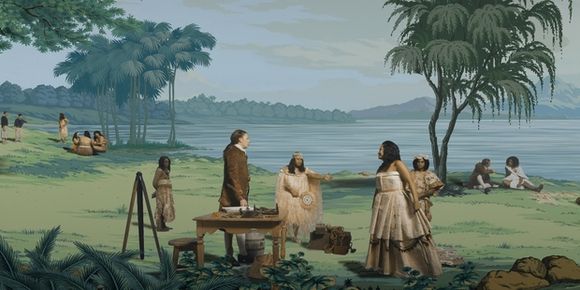 The mammoth installation involved performances by Pacific dancers who were filmed on green screen, and superimposed on top of a landscape inspired by a 200-year-old French wallpaper depicting a Pacific utopia,Les Sauvages de la Mer Pacifique.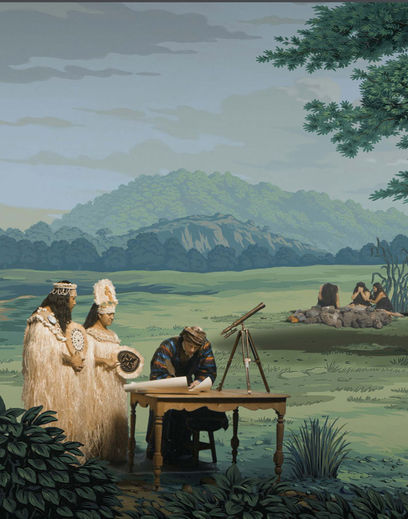 Drawing inspiration and linking the imagery and ideas to the colonialism of the Pacific, Reihana's work is helping connect young Pacific people with the stories of our ancestors that were written about in early anthropological works.
"It was an opportunity to work with young Pacific people and give them really good stories to enact and bring their own feelings and invoke their own thoughts and their own ideas of these histories."
The installation is live now at the Auckland Art Gallery Toi o Tamaki and runs till 30th of August.