---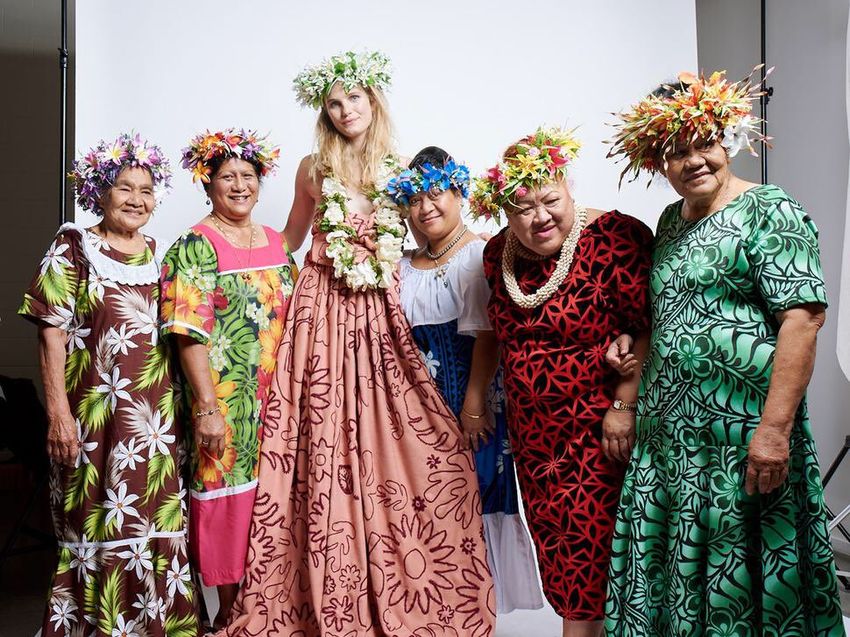 Blog
Island royalty met with British royalty yesterday as one of the most esteemed queens of Kuki Airani tivaevae told the Duchess of Cambridge Kate Middleton about this unique Pacifica art form.
Yesterday Buckingham palace was host to some unique Pasifika flavour and flair as mamas from the Tuvalu Artists collective and traditional Kuki Airani artists took their creations to the big house along with other Pacific designers from Samoa, Tonga and Melanesia.
The innovative new Commonwealth Fashion Exchange project saw indigenous artists around the world pair up with some of the most famous creatives in the business.
Its aim of the project was to promote cross-cultural exchange and raise the profile of "devalued and vulnerable" handwork skills, something that has been the perfect kaupapa for the Kuki Airani mamas and the Tuvaluan Arts collective alike.
73 year old Tukua Turia, a renowned tivaevae artist made her co-pro gown creation with noted kiwi designer Karen Walker, which was on show at the Buckingham Palace event yesterday.…more
---
---
---
---
---
---
---
---