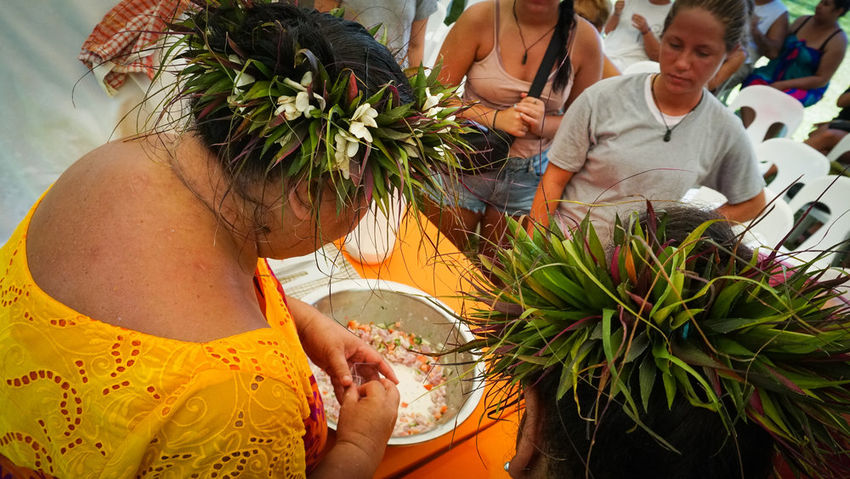 Events
" We want to raise the awareness of our food as up there with the best in the world" - Rangi Mitaera- Johnson
"It's more than just having food in restaurants it's about a way of life and value of our planting, our farming, our fishing as part of the story of our food"
Wild goat from Atiu, pearl oyster meat from Manihiki, the Utu king of bananas and the prized purple swamp taro, just some of the extraordinary ingredients on the plate at a recent Takurua - the ancient way of feasting in the Cook Islands!


Chefs from around the Pacific gathered in Rarotonga to create the best of Cook Islands cuisine on an epic scale, with traditional foods sourced from all over the Cook Islands.

"We want to develop a culture of healthy food and healthy exercise lifestyles around food" says Metua Vai'imene from Cook Islands tourism.
The purpose of the spectacular event was to showcase the importance of returning to our indigenous diets, and eating from the earth rather then processed imported food.…more
---
---
---
---
---
---
---
---
---