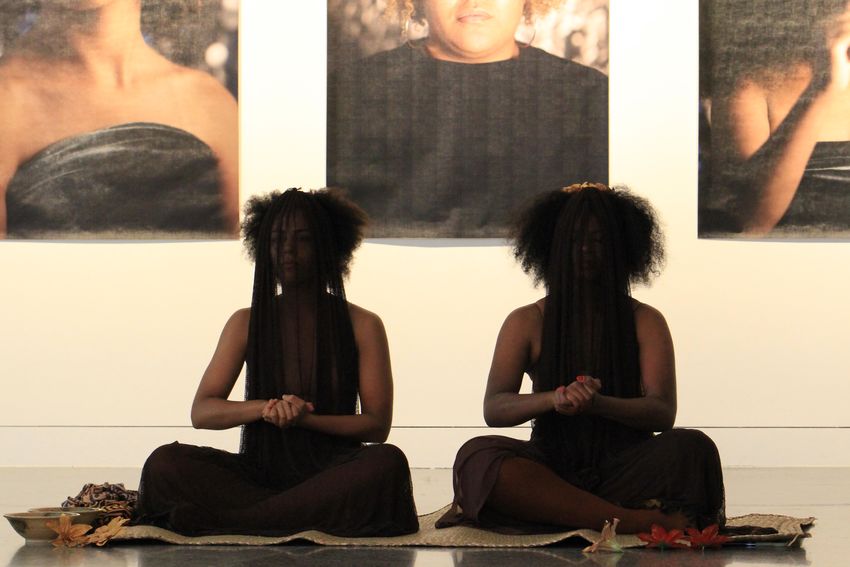 Events
WANTOK -'One Talk' is a gathering of Melanesian artists, who explore the spiritual and symbolic nature of hair
"We are taking ownership over ourselves, our bodies, our stories, and telling them ourselves." – Reina Sutton.
Curated by Luisa Tora, the show acts as a voice to empower and amplify the artists' stories. "This conversation about hair is one we've all had at some point, with family, with friends, with complete strangers. I think people with curly hair stand on the front line in the battle against othering and attempts to control brown bodies." – Luisa Tora.
Nine Melanesian female artists based in Australia and Aotearoa, contributed the high impact works, commenting on the power and the colonisation of Pacifica women's hair in different ways.
'Black Birds' members Emele Ugavule and Ayeesha Ash opened the morning with a performance in the gallery space. "It was important for us to be a voice for those who've lived outside of Fiji because that's our lived experience and it's a valid one, just as valid as those who do live back in Fiji.…more
---
---
---
---
---
---
---
---
---