SAMOA - Off The Beaten Track
Born and raised in New Zealand, Tuki Laumea has spent a lot of time in the motherland over the years but this trip he decided to try things he'd never done before.
He goes rugged, he goes intrepid and shows you a side of Samoa maybe you've never seen before .... Samoa off the beaten track!
Maybe it'll inspire other NZ born Samoans to do the same next time they're home and gives more options of what to see and do in beautiful Samoa to non-Samoan travellers.
Credits:
Presenter, Director & Editor - Tuki Laumea
Camera Operator - Hayden Aull
Thank you to Taumeasina Island Resort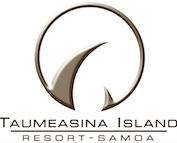 Nime Mavis Mua and family in Manono
Samoa Tourism