---
---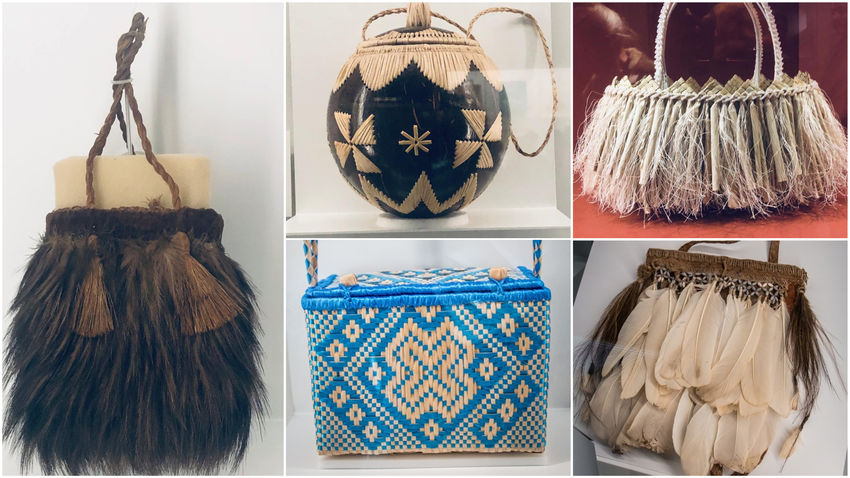 Events
The bag reveals as much as it conceals
Carried Away: Bags Unpacked showcases over 150 individual bags from Auckland Museum's collection, many on display for the first time.
Every bag has a history, a story to tell – from haute couture fashion to cultural traditions. Bags can convey social standing, practical needs or be a statement of art.
The curators of the exhibition really wanted it to be an object focused collection - a single object and what that could tell us about our community, our society and our place in New Zealand.
A lot of the bags in the collection are very eurocentric which you can anticipate because of all the European settlers coming in and bringing their heritage, their culture and what they were used to.
They have however, worked with the Maori & Pasifika curators in the Museum to highlight indigenous practices & techniques to help broaden that view of what a bag is and what kind of techniques are used which speaks to Maori & Pasifika place in Aotearoa.…more
---
---
---
---
---
---
---