---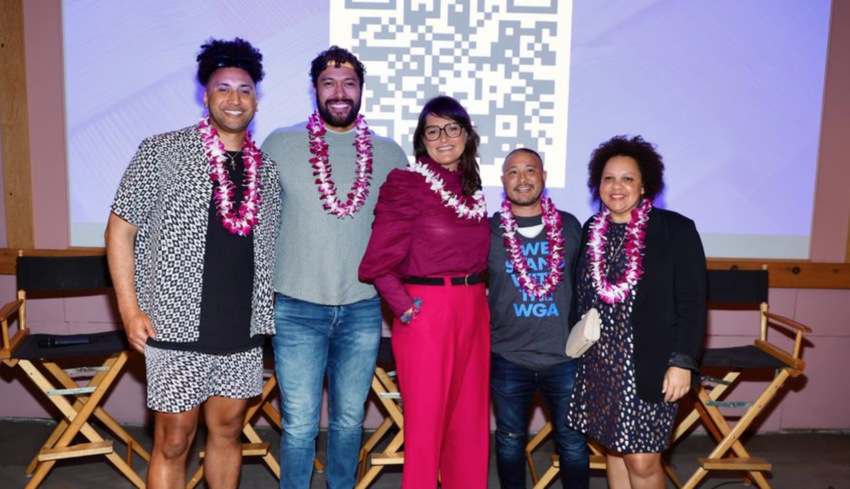 Events
By Honestine Pa'ala-Fraser
The Pasifika Entertainment Advancement Komiti (PEAK) held their very first in-person talanoa in downtown Los Angeles on May 4. The talanoa, which was sponsored by Amazon Studios, featured panelists across the entertainment industry: actor Uli Latukefu, writer and PEAK co-founder Dana Ledoux Miller, filmmaker Kerry Warkia, and writer Freddie Gutierrez, moderated by PEAK co-founder Kristian Fanene Schmidt as they reflected on the future of Pasifika storytelling in Hollywood.
PEAK is a nonprofit organization based in Los Angeles, California whose mission is to uplift and support the Pasifika community within the entertainment industry and 'expand Pasifika entertainment so that our creatives can thrive, evolve, and drive innovative storytelling that honors the richness and diversity across Melanesia, Micronesia, and Polynesia.'
"All Pasifika cultures come from oral tradition. Before we had a written language it was storytelling, and it was dance," PEAK board member Averie Joy Maikalima O Makua Huffine shared with the CoconetTV.
"And the version of keeping that alive today is putting it on television and film. And that's how we're going to preserve these things.…more
---
---
---
---
---
---
---
---