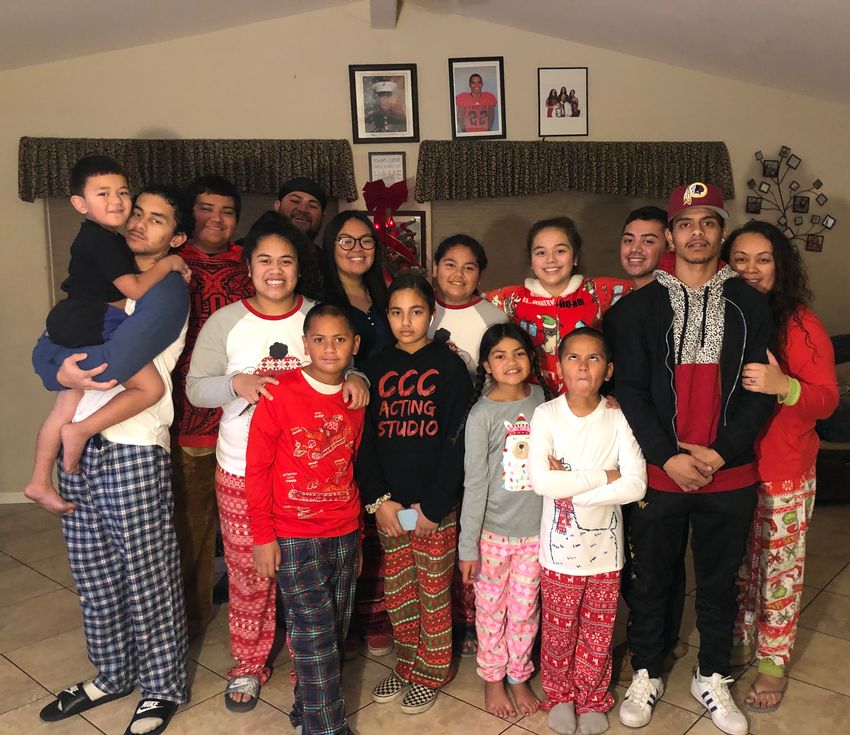 Humans of the Islands
ELIZABETH JENNINGS-SCHUSTER
FULL TIME MOTHER
Samoan / Tokelauan
.
My name is Elizabeth Jennings-Schuster. I'm from Anaheim, California. I am Samoan & Tokelau. I grew up in Orange County, CA and I am a full time mom of 13 but I also work from home in the mortgage Industry to help make ends meet.
You're the Mum & Step Mum of 13 children - tell us about your blended family
In my previous marriage, I had 7 children of my own. I had 3 boys & 4 girls ranging in age from 10-22 years old - Aramie, Ahrize, Aaron, Ahzira, Aelarii, Aroen & Sev'n.
My husband had 5 in his previous marriage. He has 2 girls & 3 boys ranging in age from 7-17. Sariah, Lawrence, Canaan, Gavin & Ari.
My husband and I have known each other since 1993. Life happened and we went our separate ways & now we've reconnected & have a child together. Our son Urban is 4 years old. Which brings our total to 13 children.…more
---
---
---
---
---
---
---
---
---