Easter Island secrets uncovered
A new series of photographs from a 2012 excavation on Easter Island (Rapanui) have emerged showing previously hidden bodies and intricate patterns adorning the Moai statues.
The images have been shared far and wide on social media, being viewed more than 1 million times on Imgur.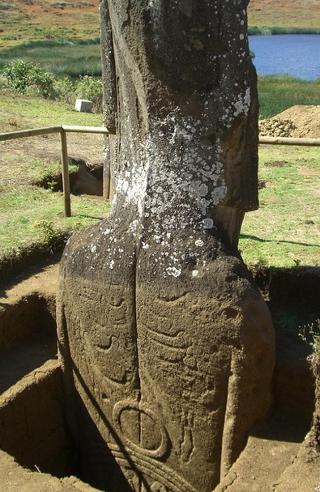 They show detailed markings such as crescents, which academics say represent the canoes of the early Polynesians who had settled on the island, the UK's Mirror reports.
There are 887 huge statues carved between AD 100 and 1800, most of which are up to 10 metres tall. The Easter Island Statue Project have been excavating the statues for years, and provided the first photos of their torsos in 2012.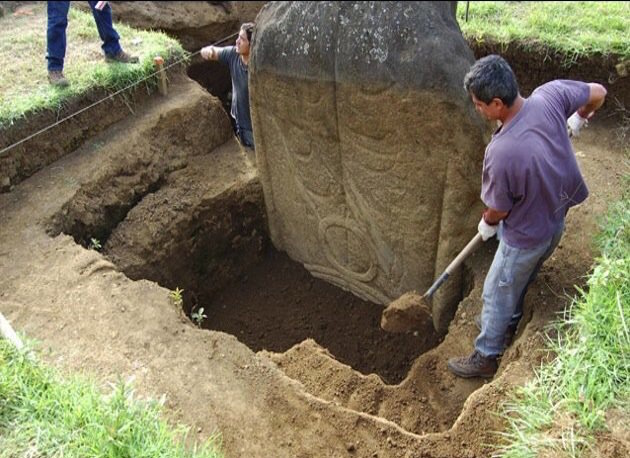 "The reason people think they are (only) heads is there are about 150 statues buried up to the shoulders on the slope of a volcano, and these are the most famous, most beautiful and most photographed of all the Easter Island statues," Jo Anne Van Tilburg from the Easter Island Statue Project said.
The first pictures of the statues showing their full size were taken in 1919 by the Mana Expedition - this was later confirmed by the explorer Thor Heyerdahl and his Norwegian Archeological Expedition in 1955.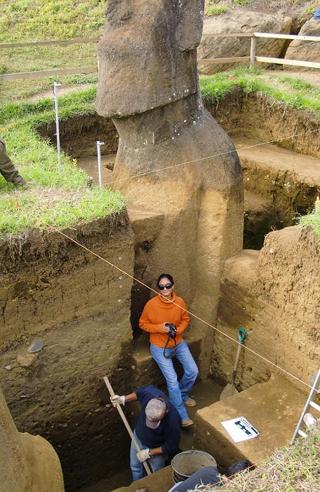 This confirms previous claims that the island was first settled by Polynesian people as part of the great wave of Pacific colonisation.
Still, not much is known about the true origins of the statues and how they were made - but this new find puts us one step closer to finding the truth about it's inhabitants and the beautiful stone monoliths they left behind.