Children of the Islands - Serenity Grace Nielsen
Serenity Grace Nielsen
Student/Country Singer
Samoan
.
Serenity Grace Nielsen recently won both the Junior Vocal solo and overall Junior Gold Guitar title at the New Zealand Gold Guitar awards.
Her Dad William Nielsen who had encouraged her into country music died last year and she dedicated her songs to him when she played.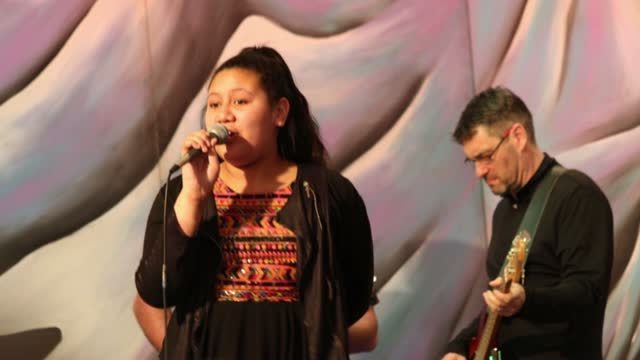 She shares her story with us here ...
How old are you and how long have you been singing & performing?
My name is Serenity Grace Nielsen and I'm 12 years old. I have been singing since I was five but didn't compete in a competition until I was 8 years old at the NZ Gold Guitar Awards (2014).
I was lucky enough to make it into the finals performing the song "Grandpa" by The Judds.
In 2015 I qualified for the finals with my Country Rock song called 'We're from the Country' by Tracy Byrd and in 2016 I received three highly commended selections in the Junior Solo, Junior Duet and Junior Gospel sections. This year was my most successful year at the NZ Gold Guitar Awards, I was awarded 1st in Vocal Solo with 'The House That Built Me' by Miranda Lambert and received the Junior Overall Award based on my vocal solo performance.
.
Last year I decided to try other competitions and entered the Central Coast Country Music Awards in Oamaru. I received 3rd in Country Rock, 2nd in Variety and Junior Overall Runner up. I then decided to enter the Big River Talent Quest in Clutha, and it was here that I came 2nd in Country Rock, Vocal Solo, Gospel and Junior/Intermediate 50's & 60's with a very highly commended in Novice.
.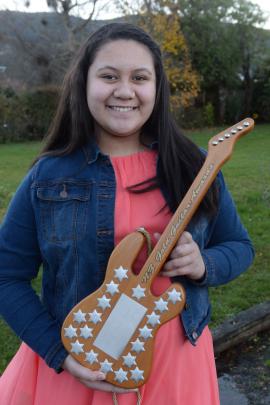 This year I entered the Southern Alps Country Music Awards in Timaru and was successful in taking 1st in Vocal Solo, 1st in Gospel and 2nd in Country Rock. I also received the grand prize which was the Junior Overall award, and I must say the competition was very tough.
.
My family and I then travelled to Auckland to compete in the Auckland Country Music Awards and received 1st in Gospel and Country Rock and 2nd in Vocal Solo. I also
received the Junior Overall award for the competition which qualified me to enter the NZ Entertainer of the Year Awards to be held in Rotorua on 14th October 2017. This prestigious event is held once a year and is recognised as the place to be as a country
music singer, it is held by the NZ Country Music Association Incorporated.
.
Do you play the guitar?
I have been saving for a guitar over the last 2 years but this year I was blessed with two guitars from singing competitions (Gold Guitars & Southern Alps Country Music Awards 2017) and I'm now learning how to play guitar.
.
What is your Pacific Island Heritage?
I am of Samoan descent and my family lineage stems from the Lima Osasa line (grandfather) and the Kisona line (grandmother)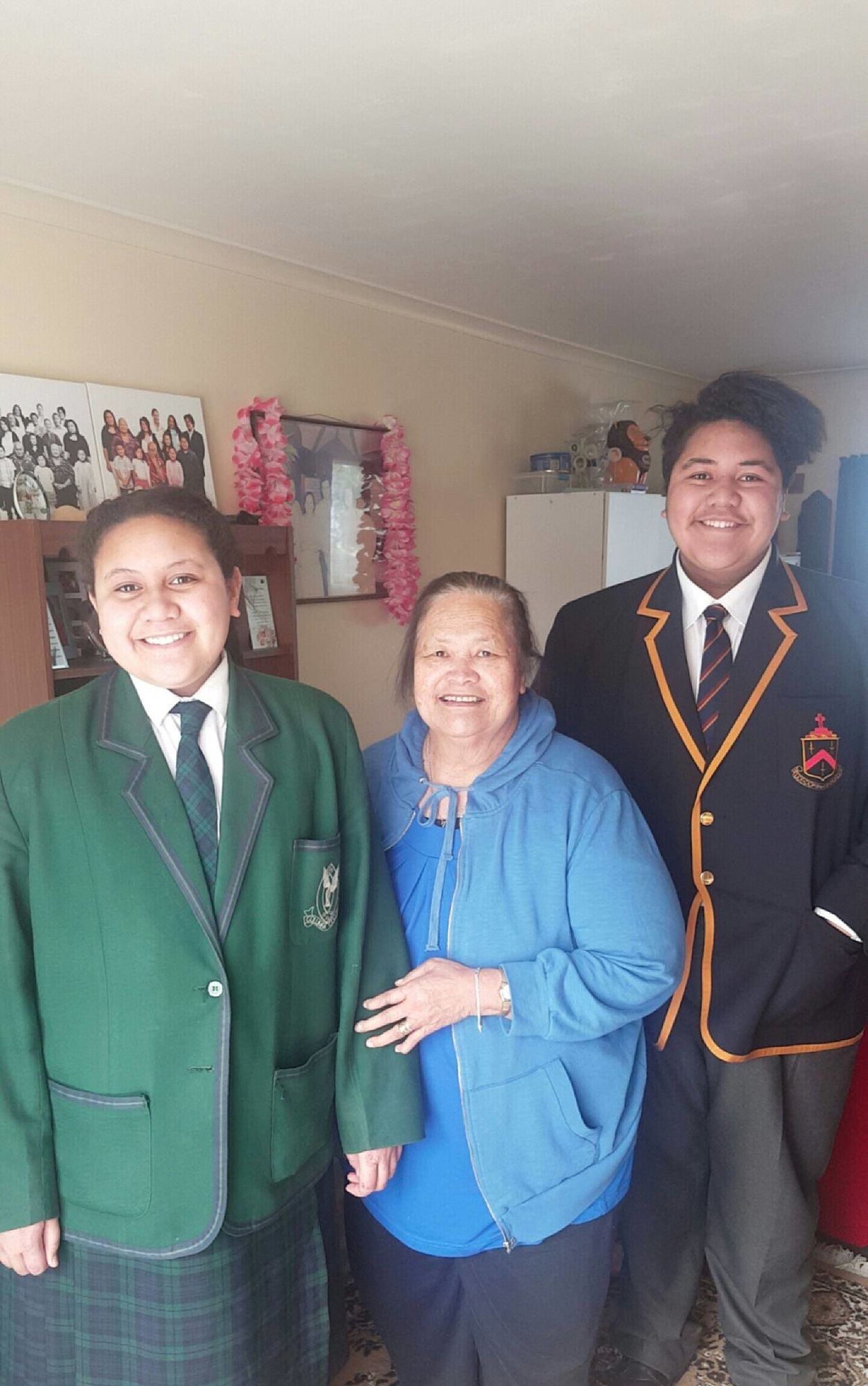 .
Where did you get your love of country music from?
My Dad played a strong role in my love for country. He loved the christian component of the genre and encouraged me to sing whenever I got the opportunity. When he passed away in April last year my passion for country music didn't fade it just grew stronger.
.
Do you have any favourite country singers or songs that you like to perform?
I love country songs that tell stories and have catchy tunes because they're the songs that capture the audience's attention I particularly enjoy singing gospel songs because I am able to sing songs of praise. I sing in my church youth band and my hope is to one
day be a worship leader at Hillsong
.
Was the song you sang in the competition a special song for you?
Definitely because the song that I sang Miranda (the artist that wrote the song) sings about being broken inside while she went through a tough time in her life. She returns home to the innocence of her childhood to remember happier times.
For me it took me back to a time where I remembered all the good times with my dad.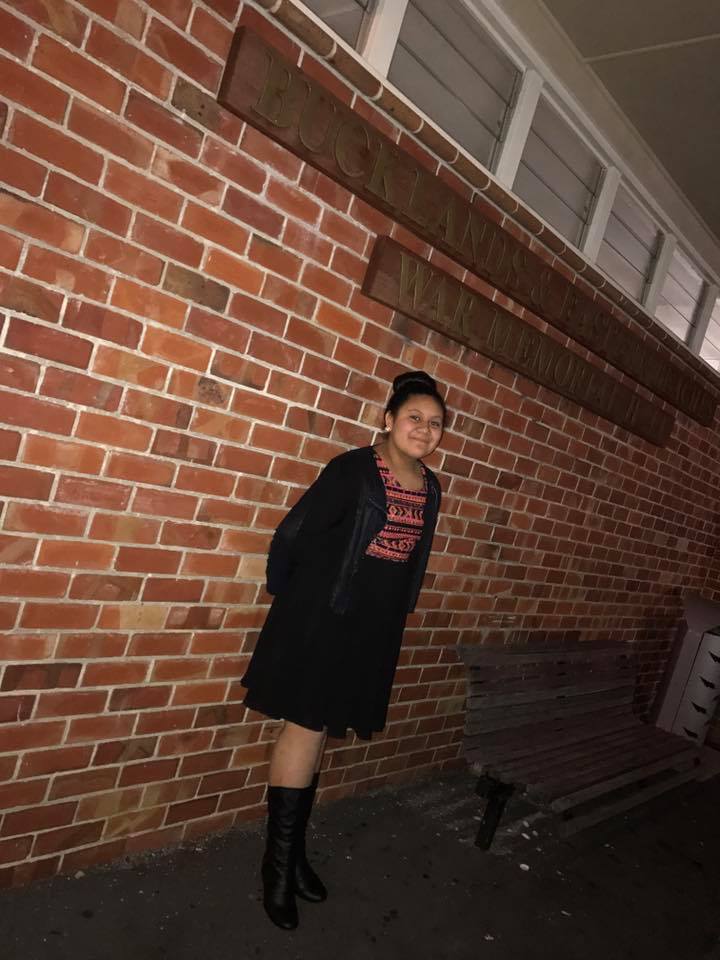 How did you feel on the night competing and then finding out you won?
While I was performing in the finals I was determined to win at least one section.
Waiting for the results was the worst part but when they called my name out for winning Vocal solo I was over the moon and I was happy with just that.
But the icing on the cake was when I took out junior overall.
.
It must have been special for you to have won the competition after dedicating your performance to your Dad - how did your Mum & siblings feel?
Mum - I was elated and filled with joy and I reflected on the memories of my husband and I. As a parent it was worth all the tears, heartache, practises and financial strain to see Serenity receive the award.
Siblings - Shocked... just shocked that she finally made it.
.
Do you plan to enter more competitions?
I'm entering the New Zealand Entertainer of the Year in Rotorua this October and am also performing at the Tamworth Country Music Festival.