The impact of one of the other biggest cyclones ever to hit the Pacific, Cyclone Pam, is still being felt 18 months after the event in Tuvalu.
An Australian company has begun constructing a 500-metre-long seawall, to help the Nuku-fetau atoll better withstand cyclones and other severe weather events.
Hall Pacific specialises in climate change adaptation works and Michael Bissett, its chief operating officer, says the new wall will be a great improvement on the previous structure, which was destroyed by the storm surges during Cyclone Pam.
Hall Pacific Managing Director Cameron Hall also said the cyclone highlighted the inadequacy of the existing seawall and the importance of having a robust barrier in place to protect against large waves along the open stretch of coastline.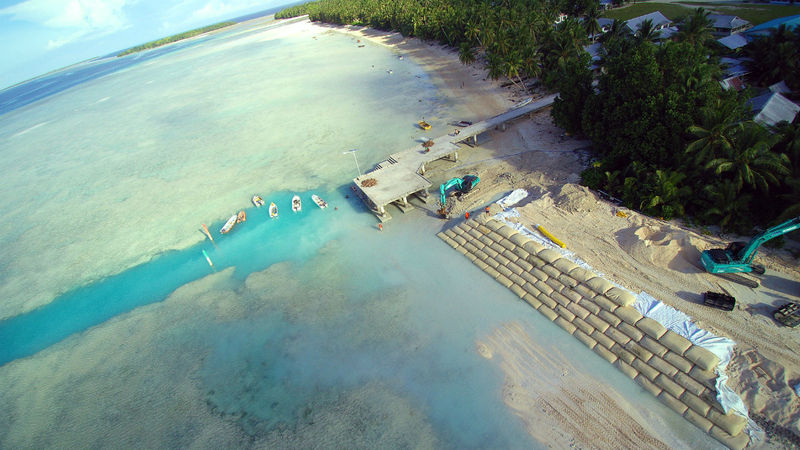 Fijians and Tuvaluans made up the majority of the project workforce, with six Tuvaluan locals trained as truck drivers, machine operators, and leading hands as part of the works.
"Where possible, we aim to source all general and skilled laborers from the island where the project is based, and we're proud to have a total of 19 Pacific Islanders working as part of our team in Nukufetau." says Cameron Hall.
Mr Hall said while the remote location of work site presented a unique set of challenges, the Hall Pacific team was well-equipped to tackle the task at hand.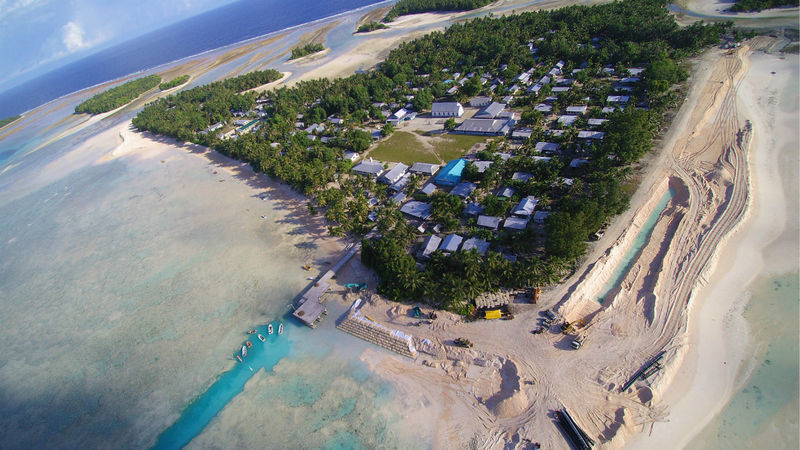 "Logistically, Nukufetau is only accessible by sea, which means our crews are flown to the main island of Funafuti, and then travel by ship for a further 10 hours until they reach the atoll. To ensure we can accommodate workers in the remote camp, we have mobilised all equipment and supplies on our barge, including excavators, trucks, food, fuel and water."
The $8 million project which was commissioned by the United Nations Development Programme is expected to be completed towards the end of 2016.
Source: ABC News Australia & Newswire Fiji