Blog
A PACIFIC CHILD'S PERSPECTIVE AND WAYS THEY CAN COPE DURING THE COVID 19 CRISIS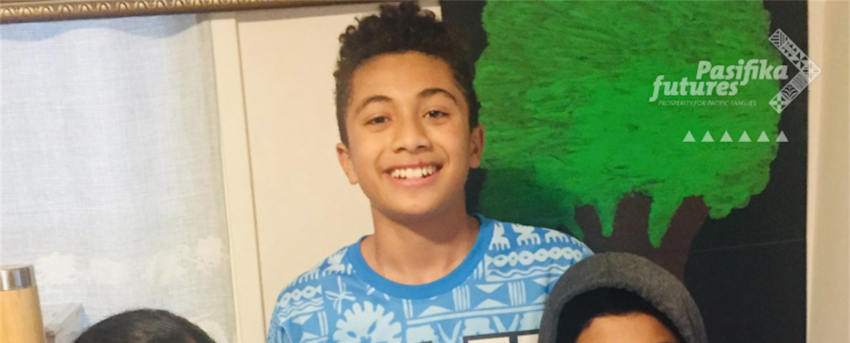 For three Fijian youngsters - Zion, Israel and Jeda'iah - there's been a silver lining during the Covid-19 lock down period - no school.
Although the response from the Pickering-Thakathaka siblings maybe typical for a child, they are all aware of the importance of the actions taken by the New Zealand Government.
"We understand why this is happening," says 12-year-old Israel "It's to keep us safe and to stop us from getting the disease and stop others from spreading it."
The siblings live in a three-bedroom Auckland home with their 11-month-old brother, their parents, an Aunt and their grandmother. The last four weeks have been a routine of prayer, home schooling and daily chores. They've even managed to paint a fence and tidy up their grandmother's garden. Their situation is similar to many other Pacific children who share a home with their extended family. The siblings say they only need to look at their little brother and their grandmother to fully understand the people they're trying to protect.
"I do feel frustrated at times," says 15-year-old Zion. "I'm always fighting with my siblings and I really miss having my own space. But deep down, I know why it's important we do this. We've got to get through this."
Dr JitokoCama FRACS, Chairperson of Pasifika Medical Association Membership Board, says the impact on Pacific families and importantly, Pacific children, is significant. Large extended families living under one roof, sickness, job losses or salary reductions, all contribute to the challenges Pacific families face. However,it's important to continue to support children's needs and goals.
"Our children should continue to learn, be educated and stay healthy, even in this lockdown period. We as parents, caregivers, health workers and health leaders should continue to contribute to that learning process," he says.
Dr Cama has pinpointed the following scenarios where our children can be affected and offers advice on how to help them.
Diet
"No fast food outlets during lock down is a good thing – we can makehealthy food choices, eat healthier home cooked meals and make a veggie plot if you have the space. As a family you can look after it daily".
Health & wellbeing
"Encourage children to keep beingactive and playful. A schedule for children with time for physical activity is important. Children and families need to continue to get their immunisations and go to their medical appointments. Children who are unwell should see their usual GP".
"Personal hygiene should be encouraged everyday such as washing hands to prevent other infectious diseases. Mental health support forchildren and their familiescanbe accessed online or via tele- health, on the phone".
Culture / Tradition
"During this time, families will be spending more time together and this could be an opportune time for parents or grandparents to share family customs and traditions with their children. This is also a good opportunity for Pacific arts to be shared and taught to our children".
Religion
"Family devotion can be encouraged or strengthened as parents won't be rushing off to work. Our Pacific children can be taught important values here and communication encouraged across the whole family".
Share