Blog
ALERT LEVEL 3 LOCK DOWN - RECAP, UPDATES & IMPORTANT INFORMATION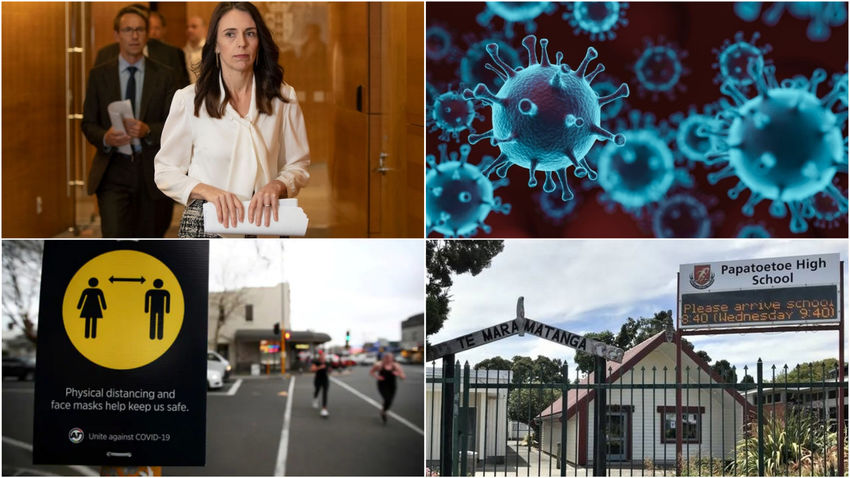 Three new community cases in a single South Auckland household were reported yesterday on Valentines Day. Dr Ashley Bloomfield said last night in a media briefing at 7pm that a mother, father and daughter had tested positive for Covid and had been transferreed to quarantine while the other household contact is isolating at home.
UPDATE: New Covid-19 cases are UK strain and are not lonked to MIQ. The UK variety of Covid-19 has proven to spread at a far higher rate and could possibly be more deadly than the original. The PM said one of the most likely routes for transmission, so far, is from an international airline crew member.
University of Otago's public health dept has said that the spread of the virus thru handling of laundry was unlikely.
The PM Jacinda Ardern has said if the lockdown is to lift on Wednesday night, health officials will need confidence that there is not widespread transmission.
The mother works at the airline servicing company, SkyChefs and an investigation is underway, the daughter is a student at Papatoetoe High School and the father is a self-employed tradie.
Two of the cases visited New Plymouth over Waitangi weekend, including popular tourist destinations.
Prime Minister Jacinda Ardern announced Auckland to move to Alert Level 3 for 3 days (started at 11.59pm last night) and the rest of the country would move to Alert Level 2.
Ardern says the alert change comes out of an abundance of caution and will be reviewed every 24 hours. The next update will be at 4pm today.
Ardern says testing will be expanded across Auckland to test thousands of people over the next three days.
Recap the full media briefing below:
There are a significant number of locations of interest.
According to the Ministry of Health Pak n Save Manukau and Papatoetoe High School are on the list. Everyone who attended Papatoetoe High last week is being told to get tested. Plus locations around New Plymouth from Waitangi weekend.
Click here to check the locations of interest.
UPDATE: Papatoetoe High School's principal Vaughn Couillaut has this morning responded to the news and revealed that "fewer than 50" people at the school have been identified as close contacts.
"We've ring-fenced it to five teaching staff and one learning class," he told RNZ. "We couldn't have got off lighter if we tried, we're not talking a huge quantum of people."
Everyone else at the school, however, is considered a casual contact, said Couillaut.
LEVEL 3 = Schools are closed, working from home is now the rule and businesses have moved to contactless services.
* Schools are open only for the children up to Year 10 whose parents are essential workers
* If you can work from home, work from home. If you can't, and you work for a business that doesn't have interactions with the public, you can go to work – but follow physical distancing and health and safety guidelines. For workplaces, physical distancing of one metre is sufficient. For information on how to do business in alert level three see here.
* Supermarkets will remain open along with other essential service shops (Dairies and Pharmacies). Normal shopping is advised. Remember to socially distance and wear a mask while you're there.
* Bars, Cafes and Restaurants can open for contactless takeaways and delivery only.
* GP/Dentist/Optemetrist/Physio - Closed for routine care. Call to discuss if you need urgent attention.
* Public transport will continue running - maintain physical distancing and wear a mask.
* Stick to your household bubble!
- You can expand this to connect with close family and whanau, bring in caregivers or support isolated people.
* Weddings/Funerals & Tangihana scheduled for the next few days: Up to 10 people and physical distancing and health measures should be maintained
* There is once again a border up around the Auckland region (Auckland is defined as the Super City from Wellsford to Pukekohe) and police check points have been re-established after the move to Level 3.
UPDATE: Eight checkpoints on the outskirts of Auckland are stopping vehicles. If you are required to travel you must now present proof when stopped by police.
REST OF NZ = ALERT LEVEL 2
Schools, tertiary institutions and early learning services remain open. Businesses also stay open and you can go to work, but stay one metre apart wherever possible. Wear a mask if you can in public. There is a limit of 100 people at social gatherings, including weddings, birthdays, funerals and tangihanga.
Read more here.
.
Senior Pasifika Medical Association (PMA) member Dr Collin Tukuitonga has urged the Pacific community to keep using the NZ Covid Tracer application.
He used the recent Northland case as an example of the effectiveness and efficiency of using the NZ COVID Tracer app. He recognised the infected woman's diligence after she completed her two-week quarantine as she used the NZ COVID Tracer app and visited 32 locations over nine days, which included cafes and supermarkets. Because of this, health officials were able to track her movements quickly and notify those who may have come in contact with her immediately.
He encourages the Pacific community to keep using it whether you are at Alert Level Three or at Alert Level Two with greater access to churches and other public venues.
"She has taught us all a lesson about using the NZ COVID Tracer app and its effectiveness."
Share