Blog
Grandmother's resilience in the face of delayed cancer treatments during Covid-19 Crisis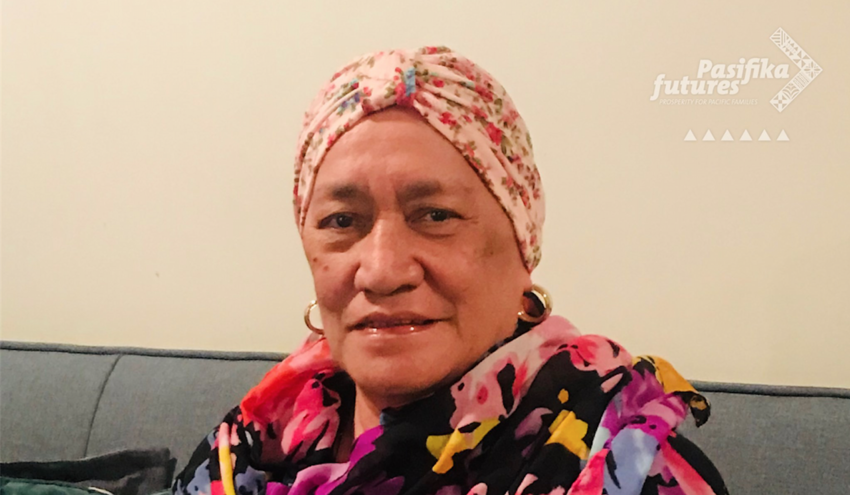 Samoan grandmother Christina Toleafoa, who is currently being treated for cancer, is like many in the community who is concerned with the threat of Covid-19.
But she has an extra reason to be worried because the crisis has affected her regular chemotherapy sessions. The extra precautions taken to minimise the spread of Covid-19 has meant her usual treatments are being postponed and her regular body scan, which tracks the progression of the cancer, is frequently delayed.
"It's something that's been on my mind since this all started. I'm very concerned," she says.
The Ministry of Health has advised patients that they will continue to receive the same level of care nationwide during the Covid-19. But Christina says regular contact with her specialists have decreased and her consultations are now over the phone, as opposed to face-to-face.
Christina, whose mother died from breast cancer was officially diagnosed of the same condition herself in 2016 and her journey against cancer started with oral treatment. The cancer has since spread into her bones and she began chemotherapy and radiation treatment in September last year.
"They now take my temperature every time I have chemo. Recently, I had a high temperature and so they postponed my treatment and I had to get tested for Covid-19 before I could begin treatment again," she says. "It's a lot to think about but I'm keeping my spirits high".
Because patients with serious conditions are at high risk, there's a need for extra precautions to be taken, says Dr Monica Nua-Georgethe Clinical Director at Etu Pasifika. The Niuean/Samoandoctor also says Pacific people are generally more vulnerable but more so during pandemics such as this.

"Across the board, services have been put on hold so those who are going through treatments of this nature, already have a low immune system so we have to be careful. If they catch Covid-19 the outcome would be grim. Therefore, we do have to weigh up the risks of delaying treatments until the spread of the virus settles down."
She says many medical practices are having to adapt quickly during the Covid-19 crisis as doctors adopt a new way of seeing patients while maintaining a high standard of care for their patients.
"We have developed our own way of responding to the needs and demands of our patients and have modified the way we practiceto reflect this."
Dr Nua-George understands the concerns that people like Christina might have about their ongoing treatment but encourages her and patients like her to approach their GP at any point if their questions are not answered or they need that additional reassurance.
"You should be able tocommunicate with your GP directly and have those concerns addressed as the GP can also advocate on your behalf with the specialist team looking after you"
Share