Blog
INDIGENOUS STORY TELLERS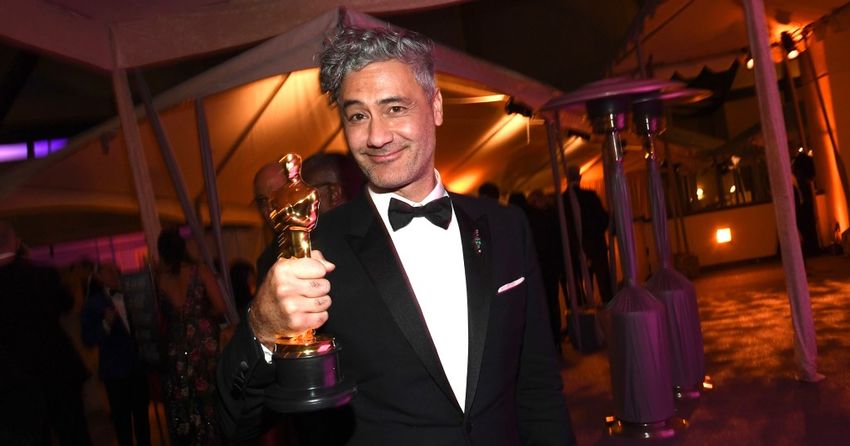 At the 2020 Academy Awards, Taika Waititi made history as the first indigenous film maker to have won the Best Adapted Screenplay award.
Young Pasifika film makers respond to Taika's groundbreaking Oscar speech about the value of our stories on screen!
STALLONE IOASA
Samoan Writer, Director and Film maker
Three Wise Cousins, Hibiscus & Ruthless and Take Home Pay
"The cinema screen is a prestigious canvas and it carries more weight than most people would realize. Seeing our own stories on a canvas that rarely carries our stories reaffirms their importance but also the value of the audience they are made for. Film is a world stage, and you finally get to stand on it and perform.

Telling our stories means you have an opportunity to tell stories and infuse it with the cultural nuances only those who have lived such a life would understand."
DIANNA FUEMANA
Niuean Writer and Director
Sunday Fun Day & Vai
"What's special about our stories from the Moana is our unique lens as Pasifika storytellers. We don't just bring our imagination, we bring our ancestral trickery that is embedded in our creativity. It's our X factor!"
SAMSON 'RAMBO' VAOTU'UA
Samoan Writer, Director and Film maker
My friend Michael Jones
"I believe what make us young indigenous storytellers unique is our ability to see the world from our perspective [from an indigenous lens]. Our indigenous stories are apart of our cultures DNA from our songs and dance to our art. Our stories are ancient time capsules for us to look into our past to see how far we've come and learn everything that can and to help navigate us [as a culture] into the future. And now, that Taika achieved the impossible it's up to us [The next generation of indigenous storytellers] to be empowered and to continue to pursue our dreams, to create art and to tell our stories as best and as authentic as we can. "We are Original storytellers!"
NIKKI SIULEPA
Samoan Writer, Director and Film maker
Snow in Paradise, Ma & Aroha (Short films) and Same but Different: A True New Zealand love story
"Indigenous people have always been storytellers, it's inside of us to pass on knowledge, experiences, warnings and legends. We have always been Guardians of the Land and therefore our perspective and stories are unique. For years, stories about indigenous people were not told by us and felt untrue and false. Over time we've learned the language of film-making in every department including acting, writing, directing and now producing and funding. Our indigenous stories through our lens are not only unique, they are an inevitable part of the world's journey to unite all voices of humanity towards a common peaceful and loving understanding of each other, the planet, and all of her inhabitants"
JEREMIAH TAUAMITI
Samoan Director of Maria (short film) Liliu (Winner of FIFO Short Film Award) and co-director of 'For my Fathers Kingdom'
"Our indigenous stories are unique on the big screen because they're seldom told on the big screen to a global cinematic audience. That puts us in the unique position of creating our own cinematic legacy, and doing it our way on our terms. If we're not at the helm of these projects, then we're nothing more than modern day slaves. We don't need to look far for motivation, but like Taika said recently we are the original story tellers, cinema is just the modern day Siapo to leave our stories, our imprint for our children. Tū Mālosi"
Share
---
Comments