Blog
March against growing Youth Violence in Melbourne kicks off hopeful New Year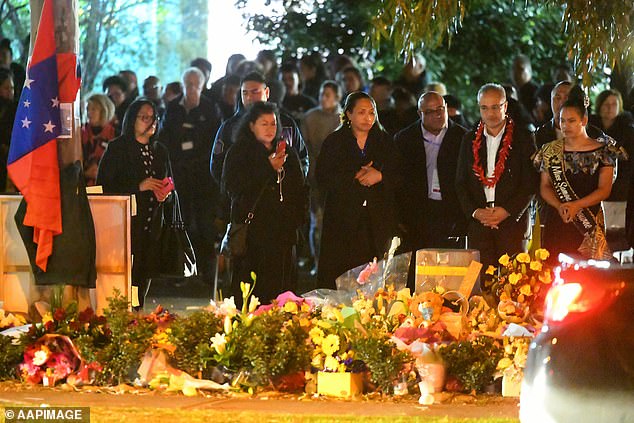 The rising number of youth violence incidents in Melbourne's West has prompted members of the community to take action to voice their concerns.
The 'Youth Violence is not OK' march will take place next Saturday, January 2nd at 10am and will begin from Tenterfield Park, Caroline Springs and end behind Sunshine Police Station in Brimbank.
The march, which welcomes all, is being organised by the Samoa Community Advisory Council Victoria Incorporated (SCACVI) with support from the Victoria Police, local government councils and other notable community groups.
It urges people to march in solidarity in an effort to combat youth violence by raising awareness and helping to find solutions.
Incidents involving youth this month alone include a 15-year-old boy who was bashed and stomped on in Caroline Springs. This week, five teenagers were arrested in Tarneit charged with assault, theft and robbery. Two of the arrested were out on bail.
Earlier this year Brimbank teenager Solomone Taufeulungaki was fatally stabbed by a youth gang while walking home from school. The police have since charged 11 people for murder with the youngest being 13-years-old.
President of SCACVI Pulotu Canada McCarthy says that this is not the time to be criticising and pointing fingers on social media posts, but a time for the community to help provide robust and effective solutions that help build safer communities.
"As a community group leader, I can't just sit back and watch the media stories unfold.
"I see the usual 'send them back' comments under the news stories but how is that relevant and how does that help the situation? Most of these kids are Australian citizens."
He adds that the aim of the march is to reach out to all youth and the wider community to reinforce that violence is not the answer and that there is opportunity to make real change.
"I saw a comment from a member of the Tarneit Community on Facebook and she knew some of the young offenders from recent events and said that some of them 'struggle to find employment.' I think when people recognise one origin of a problem, then that's always a good start as opposed to offering judgement."
McCarthy who is well on track to complete his law degree, which he says was inspired by working with youth in the community, is often inundated with phone calls from parents seeking advice and assistance for their children who run into trouble with the law.
He is also the director of Pacifica Performing Arts Victoria and has staged several acclaimed theatre productions featuring young talent.
He emphasises that working at a grassroots level and having a holistic approach is key when it comes to helping young people make better decisions.
"Of course we need State Government, politicians and other institutions to engage with us in helping to back effective solutions but we don't have to wait for them to do that."
McCarthy says that many organisations and groups were quick to jump on board in support of the march as the initiative resonates deeply with them.
"This is because it affects all of us. Our children have the right to feel safe. And our children also have the right to be educated, to be understood and to prosper. We all have a part to play in the community. It really does take a village to raise a child."
.
The 'Youth Violence is not OK' is a peaceful March which will be held Saturday, January 2, 10am - midday. The March will start from Tenterfield Park, Caroline Springs to the shopping centre area behind Sunshine Police Station in Brimbank. ALL are welcome.
Share