Blog
ORDINARY TONGAN LIVES - NUKUALOFA, TONGA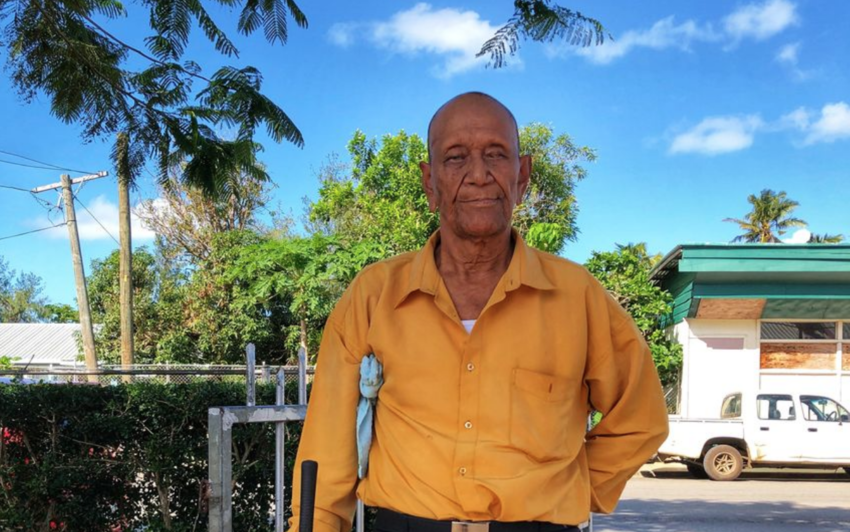 Story collated and written by Haitelenisia Afemui 'Uhila Angilau for her 'Ordinary Tongan Lives' facebook page
"I wasn't born this way. My physical appearance now is a result of using chemicals without proper safety gears. I was a hired laborer doing farm work and spraying weed chemicals for people's crops. At about 2006 or so, the effects of the chemicals took a toll on me. It ate my skin and my hands and fingers became crooked. I became blind. I can make out the silhouette but not a face or image.
I was hospitalized for 3 years in the isolation unit and was told I have leprosy. I had to wear a mask covering my mouth and nose all the time. Pusiaki, Dr 'Ake, told the workers to take it easy as I needed to breathe too. I had to keep away from people. I was lonely. I wondered what my 6 children would eat. I was the provider. My wife left too. We're back together now. But I cried and complained a bit.
When my children came to visit, they were kept away for safety reasons. I was sure my skin disease wasn't contagious so I said it's okay. To me, it was the chemicals eating my skin. If you observe the weed withering and die, that's the effect it had on my skin. It was during these times that I made a promise to God. I told Him if He'd let me live I'll preach about Him and His word for the rest of my life.
As soon as I returned home, that's what I did. My mind was made up and no one could change it, even my family. That's what I've been doing. I preach downtown everyday. I come
every Monday to Saturday on the first bus. At 5am I'm already by the main road. Then I'll be here until 3 or 4pm. I go where the crowds are. I preach all day. I just remind people to prepare and stay close to the Lord using His word. Some have cursed me. Some have mocked me. Some have said 'tuku e fie lotú'. But it doesn't bother me. I just tell them I love them and God loves them.
Christ has to be manifested in what we do. Love. Forgive. Endure. That's what we're taught to do." -
Nuku'alofa, Tonga
.
Follow Ordinary Tongan Lives on Facebook here or on Instagram here
Share
---
Comments