Blog
OUR PASIFIKA RECIPIENTS in QUEENS BIRTHDAY HONOURS 2021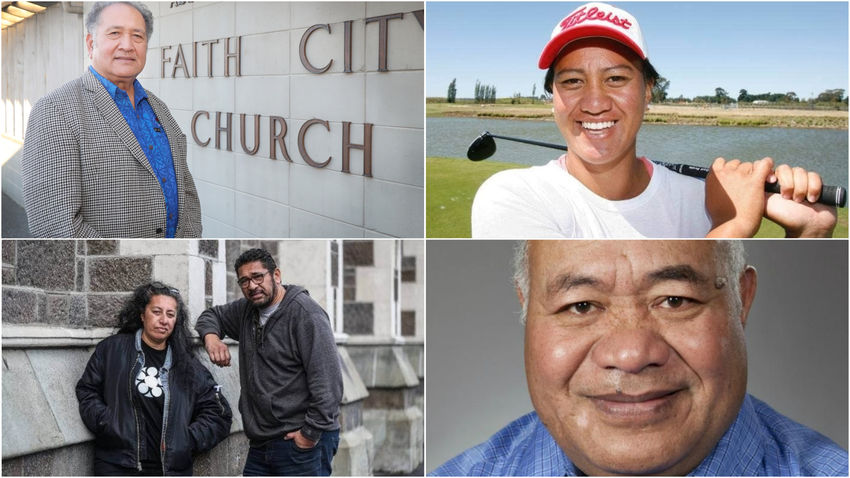 Celebrating our Pasifika recipients in this years Queens Birthday honours.
In a statement, New Zealand Prime Minister Jacinda Ardern congratulated this year's recipients and said the group represented decades of services across many areas, and highlighted how many New Zealanders were "going above and beyond for the benefits of us all".
Minister for Pacific Peoples, Aupito William Sio said the Queen's Birthday 2021 Honours list show that across Aotearoa, New Zealand there were many champions of Pacific education.
"Education is so vital to the success of Pacific people that it's truly fitting that a number of educators have been honoured this year. Education provides an opportunity for Pacific people to realise their potential and to be confident, thriving and resilient in Aotearoa New Zealand."
"This year's honours are a celebration for all of us in Aotearoa New Zealand who recognise and acknowledge the value and importance of education to our Pacific communities," said Aupito William Sio.
.
Officers of the New Zealand Order of Merit (ONZM)
Reverend Iliafi Talotusitusi Esera, for services to the Samoan community and Christian ministry.
He has been described as one of the pillars of Whanganui's Samoan community and has been Pastor and Senior Pastor of the Faith Community Church in Whanganui since 1992, now Faith City Church.
#Watch Rev Iliafi Esera's outstanding message to Samoan men at Promise Keepers "La'asia" 2016 Samoan Men's Event, Auckland NZ below.
.
Itamua Muaiao'omalo Mataiva Dorothy Robertson, for services to women, youth and the Pacific community
Based in New Plymouth since 2001, she said she "'felt a strong pull towards social justice, and that's where everything else just falls into place.''
She is chairwoman of the Vaimoana Pasifika Charitable Trust, the only Pasifika agency in Taranaki and was also elected General Secretary of the Samoan Synod (Sinoti Samoa) of the Methodist Church of New Zealand from 2012 to 2019, the first woman to hold the role.
''As a minority I wanted to get touch with the Pasifika community and see what support I could provide." she told Stuff. Click here to read the full article
.
Members of the New Zealand Order of Merit (MNZM)
Mr Siale Katoa Latu Pasa Faitotonu, JP, for services to Pacific education
Mr Siale Faitotonu has supported Pacific children and young people in education in Christchurch for more than 30 years, outside of his regular employment at the University of Canterbury (UC). Mr Faitotonu established Fe'ungamalie Language Nest at Rowley School in 1995.
He initiated a new pan-Pacific ECE to serve West Christchurch following earthquake displacement of Pasifika families, which opened in 2017 and he established a Tongan language homework programme through Kahoa Tauleva Christchurch Trust in 2004. Read more on him via the Star News for Canterbury here plus listen to his weekly Tongan programme here
.
Mr Posenai Samoa Mavaega, for services to Pacific performing arts
Ms Tanya Soliali'i Mavaega, for services to Pacific performing arts
Husband and wife Posenai and Tanya are two integral members of the award-winning arts company Pacific Underground.
Since the 1990s, Mavaega and Muagututi'a have provided numerous performing arts platforms for the Christchurch Pacific community to tell their stories. From 2001 to 2010, they delivered 10 Christchurch Pacific Arts festivals where local and international guests shared performance and exhibition spaces. More recently they have continued to support emerging artists at YNOT, No.3 Roskill Theatre, Kia Mau Festival and Pacific Underground's new online audio collection.
Tanya said to RNZ Pacific of the honour "I'm so pleased for Posenai because he's so humble, he's a leader and respected in our arts community especially our young men, and he's humbled by that. He's also a musician and just great with people," she said.
"We are grateful for all of the support from our family that we have had over the years and our peers and friends. We are blessed we have worked with so many amazing Pasifika and Māori artists over the years."
Read the full article via RNZ Pacific on the couple here
#Watch Pos accompany Indira Stewart as she sings this beautiful Tongan hymn
#Watch behind the scenes of the play "Angels Reborn" written by Tanya Muagututi'a and Joy Vaele
.
Ms Phillis-Jean Meti, for services to sport, particularly golf
She's been described as one of New Zealand's biggest sports secrets and the strongest woman in golf - she's the 3 time Volvik World Long Drive Champion and at 19 years she became the youngest ever World Long Drive Champion. She's also giving back and paying it forward. A passion of hers is helping people and watching them flourish. Phillis has a focus on bringing the young ones through.
#Watch this interview with her and Golfing World.
.
Mrs Karoline Fuarosa Park-Tamati (Ladi6), for services to music
She's released three albums and is a leading Pacific artist and pioneer of music in New Zealand, with a career spanning 20 years.
She currently appears as a panellist on TV3's "The Masked Singer NZ".
#Watch her "My World" interview with us here -
.
Ms Teremoana Veronica Rapley, for services to music and television.
Rapley has been recognised for her work in the Music and Television sectors which spans over 25 years. She was with Upper Hutt Posse (singing on the group's early tracks and featuring on the 1989 album "Against the Flow") and Moana and the Moahunters. She presented TVNZ's "What Now" and also reported for maori focused youth programme Mai Time. She later moved behind the camera and spent more than a decade directing and producing at Māori TV.
#Watch her latest music video "Whats going on? below -
.
Queen's Service Medal (QSM)
Reverend Victor Siaosi Pouesi, for services to the Samoan community
He is the church minister for the Congregational Christian Church of Samoa in Mangere East who helped steer his community through a Covid outbreak, after members of his congregation tested positive for the virus and rallied behind the Pasifika community during the Covid-19 outbreak in South Auckland. He has also helped shape the lives of young Samoans through education since he moved to New Zealand in 2002.
"The Samoan term for church minister is 'Faifeau' meaning 'doing chores', so we are here expecting to serve our people," he said in his interview with Stuff.
Read the full interview with him in Stuff here
Mrs Taualoa Lalopua Sanele, for services to the Union movement and Samoan community
.
We also acknowledge those who have supported Pacific communities including Dr Evelyn Imelda Coxon who received a Companion of the New Zealand Order of Merit (CNZM) for services to Pacific and tertiary education and Ms Jane Ross Arnott who received a Member of the New Zealand Order of Merit (MNZM) for services to Pacific communities and conservation advocacy.
Share