Blog
Pasifika owned orchard contracting company implores NZ locals looking for work to consider fruit picking.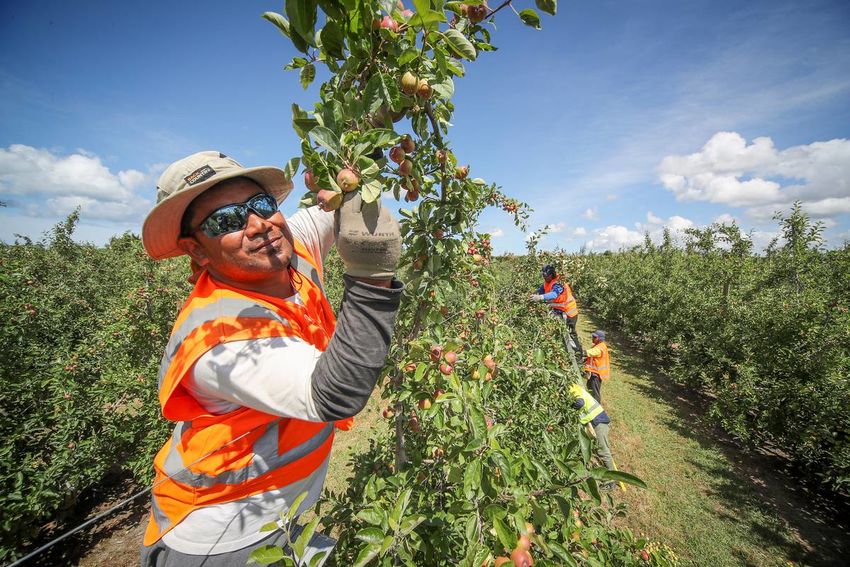 2020 has been a rough year for Kiwi's, with one Level 4 lockdown back in March and another Level 3 lockdown more recently, many jobs were lost.
In September economist Brad Olsen stated "Over the last four weeks, just over 5800 additional Jobseeker Support recipients have commenced, with additions to just Jobseeker Support now at levels last seen in mid-May 2020,"
Companies have struggled to keep their employees employed, with large corporations such as AIR NZ seeing over 4,000 jobs lost due to Covid-19.
But one Pasifika owned contracting company had a contrasting issue due to the pandemic. Instead of struggling to keep their employees employed, they struggled to HIRE enough people.
Momoisea Horticulture Services Ltd (MHSL) is a family owned orchard contracting company with 30+ years of experience in the field. MHSL offers their services to private and commercial growers in Hawkes Bay, by providing orchard owners and growers with orchard workers/teams to prune, thin and help with harvesting fruit.
Currently New Zealand is in a 10,000 deficet of RSE workers. Growers have implored the government to approve workers from coutries with no covid cases, but the Labour government have steeled their resolve on the need for borders to stay completely shut.
Graeme Hodges - a Grower stated "We're all starting to panic a bit and desperately need people to get this crop off" because if this crop is not picked, it will become compost.
Brett Heaps, who grows zucchini near Kerikeri stated "We have got to harvest now, it is critical." in fear of the harvests (fruit) not being picked before going rotten, Growers and Contractors alike have come together to recruit.
John Bostock of Bostock Apples NZ said "Worst case scenario, we will have to leave tens of thousands of boxes of apples on the trees"
Due to travel restrictions with borders closed, RSE workers will not be able to travel to New Zealand, so orchard contractors and growers are working together to encourage our local New Zealand communities to join the industry.
In 2019 14,400 RSE workers from overseas were approved to work. In comparrison, this year only the workers who were unable to travel back home due to travel restrictions, are available to work this season.
There is a huge demand for orchard workers needed for the upcoming season so MHSL are now looking to recruit outside of Hawkes Bay.
Workers are needed to start IMMEDIATELY as seasonal work stretches from now until at least February 2021!
Work includes Pruning, Thinning, Fruit picking and more.
Accommodation is supplied for workers at an affordable rate.
Full support is provided by MHSL
Minimum 40 hours per week of work available
Workers can make up to $800-$1000 per week
A safe and comfortable workplace is ensured by MSHL
MHSL are working with the Pacific Business Hub to run a Seminar for our Pasifika community who may have lost their jobs during the Pandemic and are looking for seasonal work to get them through the summer months.
If you would like more information on this industry, the work involved and any other details, please feel free to attend and invite others you may know who are interested.
When: Friday 16th October 2020
Where: 9 Sharkey Street Manukau, Auckland.
.
MHSL would like to acknowledge Mandy Si'itia and the Pacific Settlement project for the awesome job they are currently doing to provide support to our people who have just migrated to NZ.
Cover image photo credit: New Zealand Herald
Share