Blog
Samoan seasonal workers leave for employment in New Zealand this week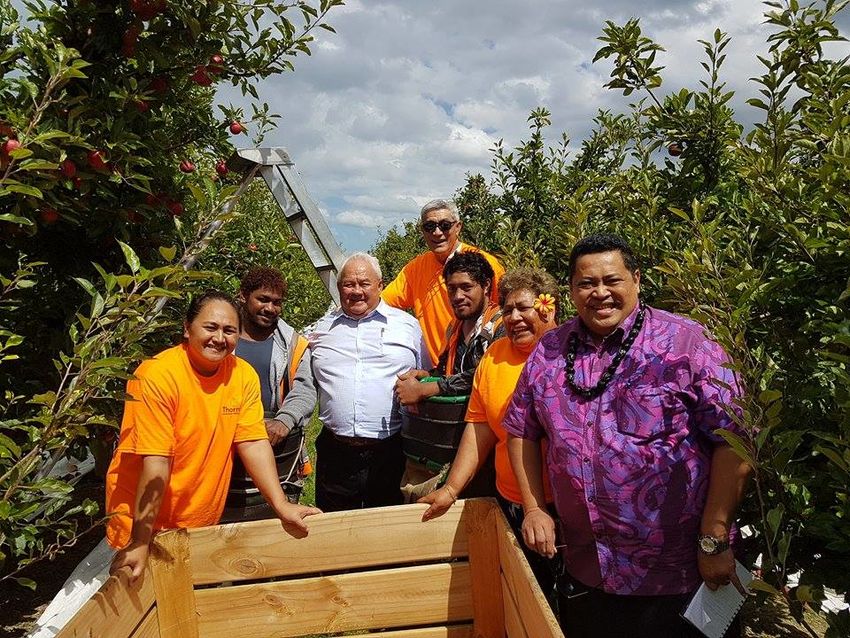 Over 700 Samoan Recognized Seasonal Employer (RSE) scheme workers will depart for employment in New Zealand starting this week.
New Zealand has offered a total of 2000 employment opportunities for Pacific Island countries and workers will be ready to fly out of the country this month and all necessary preparations for the workers are well set before they depart.
Recruitment preparations includes orientation programmes to brief the workers on the regulations and work conditions, and to remind them that they represent the good image and reputation of Samoa in New Zealand.
The Prime Minister congratulated the bunch but weighed in more on the impression of Samoa while the RSE workers are employed overseas.
"Your attitude is your most important quality. When you are there, do not do anything stupid that it will have you sent back to Samoa and you may never get your chance to work on these opportunities again," he said.
"This opportunity is for you to earn money for your families, and to keep a job like this, while portraying a clean image for Samoa as your country is of the utmost importance," he added.
Tuilaepa continued to hit on arising issues faced with RSE workers in the past by addressing alcoholism, social affairs and disobedience.
"When you are in New Zealand, you will be enticed by the idea of drinking while you're there," he said. "I tell you, that first bottle of beer could be your last to drink in New Zealand soil. Stay away from unnecessary habits, drinking will open the door for trouble for you and your colleagues while you're in New Zealand," he said.
"If you are married, do not entertain the idea of having an extramarital affair while you're employed overseas."
There are four special flights scheduled to send off the workers starting on Sunday the 17th January, 21st January, 25th January and the last flight to fly out on the 29th of January.
The fifth group of RSE workers from Samoa will depart for New Zealand on the 26th of next month.There are no new recruits for this work season as New Zealand requested for the workers who repatriated earlier this year.
"This change of program was because of the pandemic and workers are expected to start working as soon as they are released from quarantine, our office already have these workers' travel documents and all the needed information." says Chief Executive Officer of the Ministry of Commerce, Industry and Labour, Pulotu Lyndon Chu Ling
Pulotu said that we are awaiting word from the Government of Australia for recruitment of our workers and preparations are ongoing to make sure we are ready when the opportunity arises.
The CEO also confirmed that our seasonal workers in Australia will continue working towards the next work season until they complete their contracts.
Share