Blog
SESILIA PUSIAKI: "BRUTAL LIVES - MO'UI FAINGATA'A"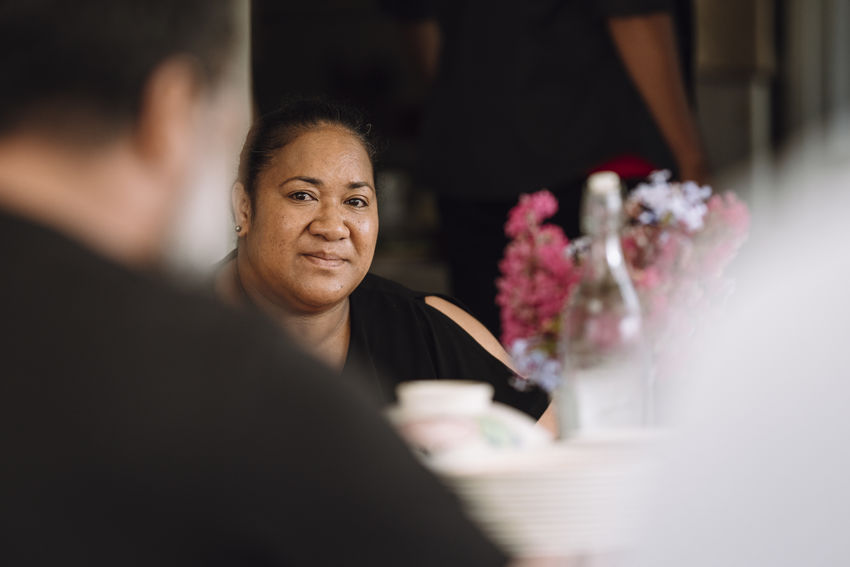 BRUTAL LIVES - MO'UI FAINGATA'A
ACTOR PROFILE
SESILIA PUSIAKI
.
Malo e lelei my name is Sesilia Pusiaki Tatuila daughter of Ahosivi and Asipesio Tatuila. My dad is from Lapaha and mum is from Atata. I'm the third eldest of five and was raised on the Northshore, Northcote. My mother and father were one of the founding members of the Tongan Catholic Community on the shore so being part of this wider Tongan community played a big role in my life growing up and even though we've moved to Onehunga my Northshore community and families will always be a part of me. My father taught Tongan faiva within the church there so singing, dancing and performing was a way of life for me so graduating from P.I.P.A empowered me to realise that being a Tongan performing artist is who I am. Did I also mention I'm a mother of five. Their numbers are eight/ six/ five/ two and nine months, as well as a partner that supports everything I do. I'm BLESSED.
What inspired you to get into acting?
As a performing artist you learn early on that you're not just a dancer or a singer. Acting was one of the things I added in to my life alongside my love for Tongan dance and music, Faiva. Telling stories, Tongan stories, sharing my culture and heritage to the wider community. That is what continues to inspire the work I do.
You will be playing one of the lead characters in a new Tongan drama series called 'Brutal Lives - Mo'ui Faingata'a'. What attracted you to the role & to being involved in the series?
I loved the fact that is was Tongan and that it was a drama series. I remember thinking at P.I.P.A while studying that I hope I get to be a part of Tongan stories or playing Tongan characters when I graduate, so I'm grateful to be able to a part of this Tongan story Brutal Lives.
What did you love about the character you play?
I loved her quiet strength as a Tongan woman trying her hardest to keep her family together as well as knowing where and who to pick her battles with. Her selflessness and willingness to stay home and raise her niece and nephews. Her love for her father.
What was one of your highlights working on this series?
Seeing Tongans on screen and behind the scenes in production crew was great. Knowing that Tongans are developing in all areas of Film and screen was one of the biggest highlights for me. Even more special re-connecting with people I've worked with previously was awesome catching up.
What do you hope Tongan people will take away from the series after watching it?
That they can relate to the story, connect with the characters and their journeys but most importantly be proud because this story is Tonga's story.
Malo aupito. Lotu moe ofa.
.
* Cover image and all 'Brutal Lives - Mo'ui Faingata'a' images - Photo Credit: Matavai Taulangau
Share
---
Comments