Blog
SIVA AFI TEINE TOA - MOEMOANA SCHWENKE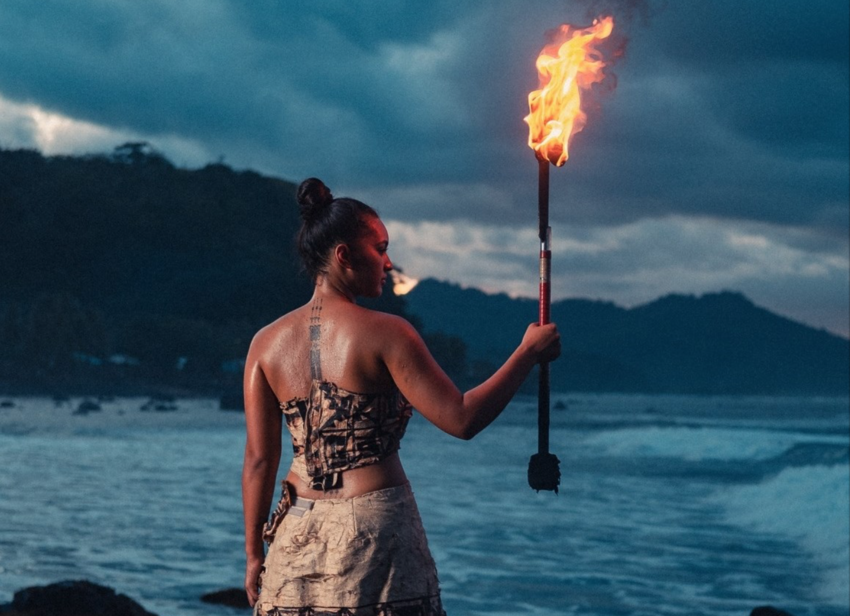 By Moemoana Schwenke
So this year Siva Afi teine Toa from all around the world were blessed with a women's open division for the World Fireknife Championships held in Hawaii at the Polynesian Cultural Centre.Stars aligned and 7 strong and fierce women met in one place to go head to head in a tough competition.
It was an empowering moment for myself just to be apart of it, history in the making. Besides being just a siva Afi competition it really was also celebrating the fact that women can do anything. It was definitely nerve racking but when I was fortunate enough to forward onto the finals I really just felt so proud to be a woman and to be a Samoan, and knowing that made me feel like a winner already.
Before a show hands get sweaty, you may start doing yourself or fear dropping or losing control of the stick, but nerves disappear when you believe in yourself and believe that you know your stuff. Being a female Fireknife dancer is very special.
Female Siva Afi adds a whole other element to the competition, you see strength, fearlessness but with or without trying you also see the girls protrude grace and elegance. It's on the shoulders of existing female Siva Afi dancers to encourage other girls and women to learn, keep this special part of our culture a live, and keep the fire burning.
In my belief the story of Nafanua our female Samoan goddess of war tells us that the Nifo Oti was a woman's weapon and it was one of her weapons that she used in battle - but it was a man who added fire and claimed it his. And fire dancing is an illustration of how these great warriors won their battles.
A statement that I repeat to myself is that, myself and everyone of us in this room are descendants of people whose genius and resilience voyaged across the Pacific Ocean the largest in the world like it was child's play and navigated years to discover every Pacific Island on the map, maintained a culture in their lands through colonialism and through cataclysmic changes to the climate and environment, sacrificed so we have the opportunities we have today, and living for that alone gives me purpose and I hope that you understand the greatness that runs through you because you are Pacific.
The event went really well for me! I was proud to represent not only the diasporic Pacific Islanders in Sydney Australia, but I was proud to represent Samoa! I finished with 1st Runner up and I'm so hungry to keep going and chasing that champion title.
I love it because it keeps me strong and it empowers me. The knife is and gives me strength, I love how I can be soft, gentle and be myself but also strong, aggressive and fierce.
Share
---
Comments