Blog
Tāmaki Herenga Waka: Stories of Auckland Gallery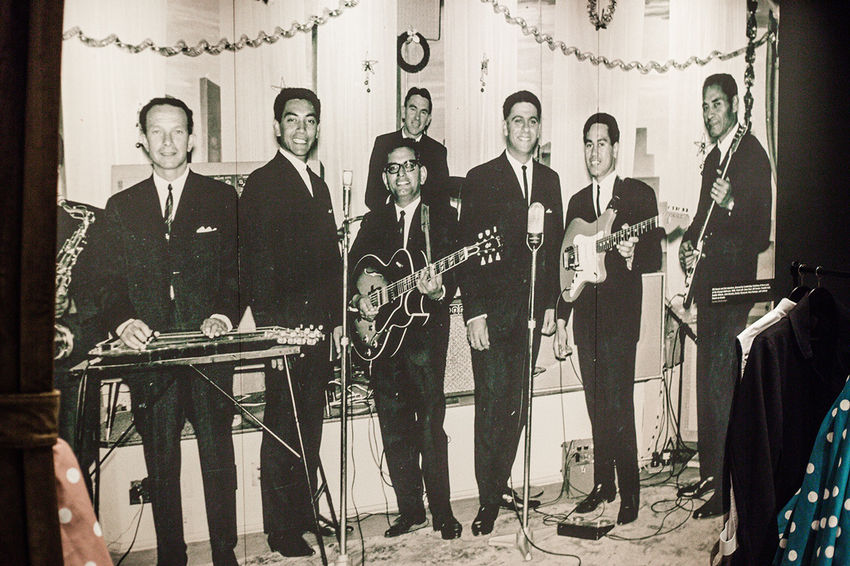 Tamaki Herenga Waka: Stories of Auckland a new gallery at the Auckland Museum is now open to the public - chronicling Auckland's past and capturing its present including Pacific taonga.
The gallery is divided into several sections across four gallery spaces:
* Tamaki / Auckland - Auckland looked very different for the first families who settled here, and this section of the gallery looks at why people have made this place their home for centuries. Explore the development of Tāmaki through the eyes of the Māori, colonial and Pasifika families who settled here.
One of these Pasifika families was the Kronfeld family who settled in Tāmaki in 1890. Project Curator Pacific, Andrea Low said that many New Zealanders think the first wave of Pacific Island migrants was in the 1960s when it was actually much earlier than this.
The Kronfeld family have shared precious taonga that were gifted to their family like the ie toga from Queen Salote who had boarded with them as a young girl before going to High school and a large kava bowl gifted to them from Ratu Sir Kamisese Mara who was a close family friend.
* Whenua/Land - Explores our relationship to land and landmarks. From Ihumātao to Karangahape Road to Maungakiekie One Tree Hill, this mix of historic and contemporary stories explores how people draw strength and identity from the unique landscape of Tāmaki.
A key feature of the gallery is Kei Konei koe - You are Here an audio-visual experience offereing up an immersive introduction to Tāmaki.
One distinctive landmark in Kohimarama (now known as Mission Bay) was St Andrews College which once housed boys from the Solomon Islands, Vanuatu and New Caledonia. Boys were sent here to receive a christian education and then went back to their home islands to pass on these teachings.
* Wai/ Water - explores how the unique geography of the Auckland region and our proximity to water has shaped the way we live. This is also depicted through stories of travel.
For many of our Pacific people, they travelled here to New Zealand aboard the TSMV Matua. In more recent times we've had our Pacific people exploring traditional navigation and retracing the steps of our ancestors visiting Auckland via vaka/va'a
* Taku Tāone/ Our City - invites visitors to 'step outside' the walls of the gallery and into the wider Auckland region. Eight short films and a selection of curated displays reveal the experiences of different communities living in Auckland through institutions such as the Ponsonby Rugby Club, the Pacific Mamas and their Tivaevae, PIC Newton and more.
Visit Buckwheat as she takes you through her makeup routine on a night out on K-Road and go back in time with Bill Sevesi and the Islanders at the Orange Ballroom.
* Maranga! / Activate - showcases Auckland in action, exploring the opportunities and pressures that come with being the most urbanised centre in Aotearoa.
As well as stories of activism like the Polynesian Panthers and Pacific Sisters (Fashion activists, mana wahine and Aotearoa rebels) there are also stories of conservation, revitalisation and entrepreneurship with profiles of people like Parris Goebel.
Currently on display by the Pacific Sisters is aitu Muroroa which protests the environmental destruction caused by French nuclear tests at Muroroa Atoll between 1966 to 1996.
* Rarau Mai / Living City - Millions of pieces of data have been crunched to create Living City, an immersive gallery of stunning data visualisations where the walls and floor are alive with projections illustrating who we are as Aucklanders and the places we inhabit.
Use the interactive touchscreen to dive further into a specific location such as your own neighbourhood - discover the top 5 ethnic groups born overseas in neighbourhoods around Auckland and more!
Check out more of what's on offer in the new Tamaki Herenga Waka gallery here and take the family to see it for themselves.
Perfect family activity for the next school holidays coming up!
Share