Blog
'Tautai Arts Trust navigates a new way forward'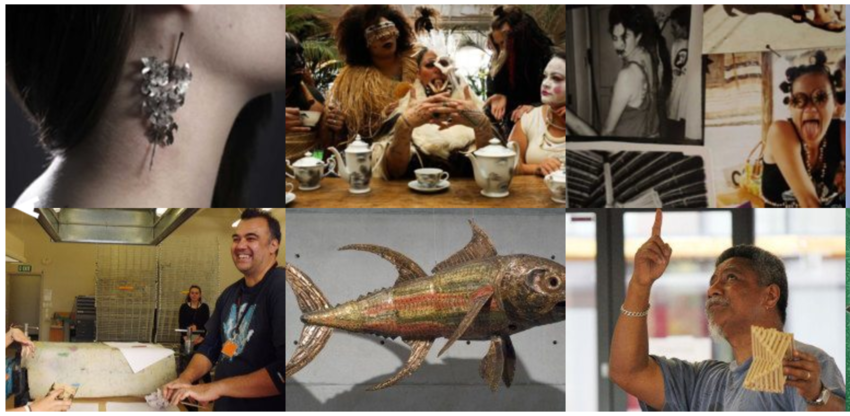 A new era for Tautai Pacific Arts Trust has been ushered in, after an intense fono, seeking to address the 'state of crisis' that the organisation has been in over the last year.
"I'm happy in the outcome and the process we have managed to have, and that all the grievances were laid on the table" says arts veteran Sima Urale.
After a long period of controversial management, which saw formal and ad hoc complaints made from many Pacific artists, new board members have been voted in and a new director has been announced in the form of arts manager Courtney Meredith.
Tautai has been the only annually funded pacific arts trust in Aotearoa for over 30 years. One of only two arts agencies to be given 'Totara level' funding by CNZ, it's mandate is to work to promote contemporary Pacific arts in Aotearoa.
In recent months allegations of bullying and mismanagement have been made against former trust manager Christina Jeffery, who has since resigned.
In a heated fono and at the AGM a number of artists brought their grievances to the talanoa, with the outgoing board responding with their views.
The passionate outpouring of views from the sector, and the response from the board came to a final resolution at the AGM on Sat afternoon with the new board and Director announced.
Vaimaila Urale who spearheaded the criticisms of the boards handling of issues brought up against the former manager, said she was very happy with the two day resolution of issues and excited about the new energy on the board.
The 5 new board members are adamant about repairing community relationships and bringing a new energy to the organisation going forward.
"There's a great deal of work to be done around vision and values, but we have our 'why' which is the most important thing and we continue valuing our face to face interaction with people. We can't row the vaka alone it has to be together" says new board member - Maree Gulenole.
Nina Tonga who resigned as the co-chair of Tautai, was acknowledged for all her work and support of the sector which she vowed to continue, saying:
"I have taken away in the last 48 hours the alofa of the arts community, through the tears and the hurt we are still connected. We are passing this trust into the most capable hands with Courtney Meredith as the new Director"
Both the fono and the AGM saw a bigger turnout from the arts sector then ever before, as artists actively engaged in what the future of this organisation would look like.
The Tautai board consists of:
John Gandy
Lonnie Hutchinson
Rosanna Raymond
Dagmar Dyck
Brenda Railey
Maree Guenole & Janet Lilo
A decision was made to keep spaces available to be able to potentially co-opt 3 other board members depending on skill sets required.
PC: Linda T
.
Suggested link: Tautai navigates 30 years of Pacific Art
Share