Blog
THE VALUE OF TE REO FOR ISLANDERS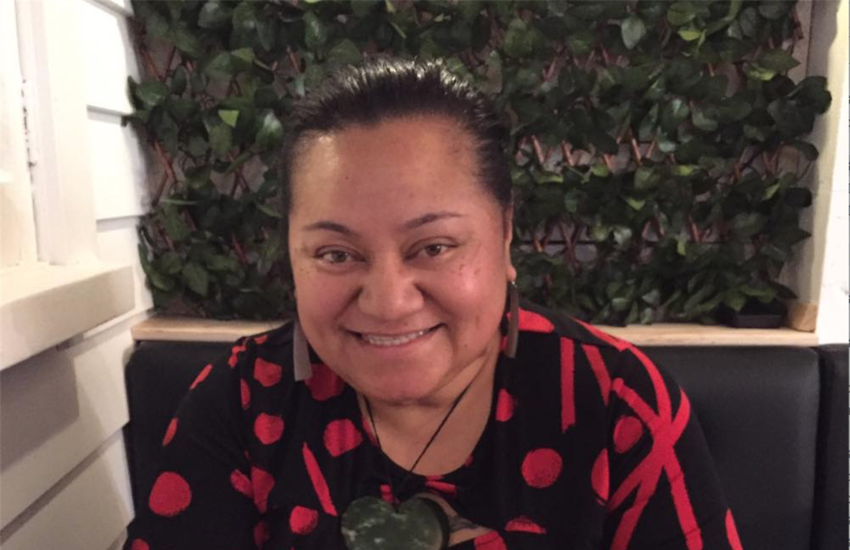 Human Rights advisor-Pasifika for the New Zealand Human Rights Commission, Tuiloma Lina‑Jodi Vaine Samu talks about the value of learning te reo Maori for Pacific Islanders.
Why did you think it was important to learn Te Reo in Aotearoa?
Aotearoa is the only place where the dialects of Te Reo Māori can be spoken that are attached to the land, waters and people. The indigenous languages of Kai Tahu, Kāti Mamoe, Ngāti Kahungunu, Rangitāne, Ngāti Porou, Te Whānau-ā-Apanui, Whakatōhea, Ngāti Awa, Ngai Te Rangi, Tūhoe, Tūwharetoa, Tūhourangi, Ngāti Whakaue, Taranaki, Te Ātiawa, Tainui-Waikato, Ngāti Maniapoto, Ngāti Whātua, Ngāpuhi, Te Rarawa, Ngāti Kahu, Te Aupouri to name a few belong here!
How long did it take you to learn and how did you do it?
I've been learning Te Reo Māori since I was a child aged 3. I am now 50 and have therefore been on a magnificent lifelong journey of learning Te Reo. I have been speaking Māori since primary, intermediate, secondary school and then University to Master's degree level.
My elder siblings (pictured with me in 2015) were instrumental in my younger sister and my learning and education throughout our lives including reading, writing and speaking well in English before we were five and calculating sums before we were six. Learning Te Reo was different for me in that I mastered for myself on my own without the help of my aiga – my siblings. We were a generation of New Zealand born Samoans where our migrant parents truly believed that learning Samoan would disadvantage us and English was the language of prosperity. I was fortunate that when I was a child our grandmother Silulu Iusitini nee Siō was living with us thus Samoan was my first language. When she died, Samoan stopped being my most prominent language. Luckily in school I had Te Reo Māori which helped me to keep some strength in Samoan as the languages grammatically and structurally are so close.
Do you speak another island language as well? How hard was it to learn having already been able to speak another Pacific language?
I'm a fluent Gagana Samoa speaker and have proficiency in Lea Faka Tonga, Te Reo Māori Rarotonga, Gagana Tokelau, 'Gana Tuvalu & Vagahau Niue. In order to learn Lea Faka Tonga which is my daughter's first language – I was fortunate to have fluency in Gagana Samoa and Te Reo Māori which helped me to learn Tongan from our family and in our siasi, which has a vastly different structure to Te Reo and Samoan which are quite close. I wrote an article recently where I advocated for an innovative approach to Moana-nui-ō-Kiva/ Pasifika/ Pasefika/ Pasifika language learning that I learnt from Lee Smith of Ngāti Kahungunu and Te Taura Whiri i te Reo Māori Language Commission. If we in the Pasifika/ Moana-nui-ā-Kiwa learn our languages all together – we will elevate and raise them all together! Our ancestral languages are largely untouched by colonisation and we can learn them at speed and depth together because we share ancestors and history/ herstory based on our natural resources especially moana navigation. I am a true believer in this radical position!
What joys / benefits has knowing te reo brought?
Having fluency in some and knowledge of all dialects of Te Reo Māori here in Aotearoa has made me stronger as a Samoan woman born in Aotearoa. I am embedded in my belief in how imperative our own ancestral languages and cultures are to our wellbeing and belonging of who we are as unique individuals who are part of a comprehensive genealogical template that we share with others from Te Moana-nui-ā-Kiwa/ Te Moana-nui-ō-Kiva. I am so proud that when I go to any marae around Aotearoa – I can speak in their reo rangatira and understand the richness and wealth of the kōrero being shared, the songs being sung, the mōteatea being chanted and the whakapapa embedded in the narratives and stories of the people.
My three godsons Herewini, Luani and Matai are the sons of my closest friends Christine and Paora Ammunson (pictured with me, their parents and grandmothers below). They are of Vaimoso, Lefaga, Solomons, Ngāti Kahungunu ki Wairarapa, Te Arawa, Scandinavian, Irish, French ancestry. I have the honour of having a lot to do with their upbringing and education as their Aunty. I am proud that I can kōrero Māori to them and add value to their lives in Gagana Samoa, Te Reo Māori and English languages at very critically informed levels. Whenever I go to their papakāinga or events of great significance I always wear the pounamu manawa/ heart that they and their parents gifted me (in my photo from Rotorua).
Why do you think more Pacific people in Aotearoa should learn te reo or some conversational words in Maori?
If we were all living in Samoa I would expect us to be speaking Gagana Samoa. It's about respect. It's about having dignity and acknowledging the mana whenua and tangata whenua where you live and have chosen to thrive. Though the lingua franca or most spoken language in this country is English because of unfair practices (oh my gosh don't get me started) – there are only two official languages of New Zealand Te Reo Māori (1987) and NZ Sign Language (2006).
In one of my photos I am signing the waiata "Te Aroha" with my two colleagues Muaausā Pele Walker and Equal Employment Opportunities Commissioner Saunoamaali'i Dr Karanina Sumeo. I love this waiata because the two official languages are being used.
Mauri tangata! Mauri ora!
Share
---
Comments