Coco News
4TK - 4 Tha Kulture; South Auckland Youth Changing the World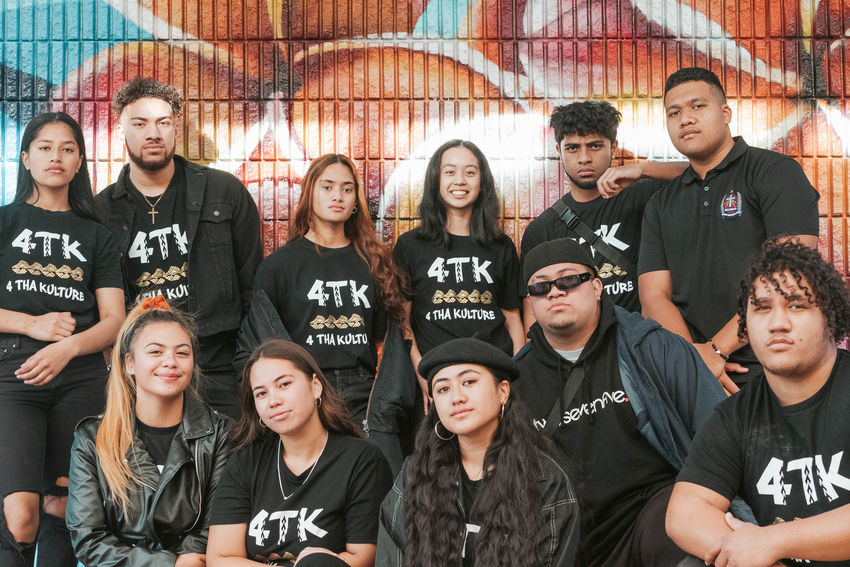 On May 15th, a group of 10 from 4TK/ 4 Tha Kulture (South Auckland Climate Change Activism Group), visited landmarks from all around South Auckland, armed with banners and chalk.
"It's important for our Pacific and wider community to understand how COVID-19 and climate change are directly related, especially with the rising sea levels in the Pacific Islands as well as the growing rate of natural disasters like Cyclone Herold. The future of our people depends on it." Says 17-year-old South Auckland 4 Tha Kulture (4TK) Organiser Aigagalefili Fepulea'i - Tapua'i.
The May 15th strike was solely centred on 4 Tha Kulture's new demand, alongside School Strike 4 Climate (SS4C), for a Green COVID-19 Response. They demand that, as Aotearoa now begins to offset the economic impacts of COVID-19, the Government must invest in building a renewable and regenerative economy. This must be done through meaningful partnerships with communities, Tangata Whenua and Pasifika, and youth to ensure a just transition and that no one is left behind.
"The link between COVID-19 and climate change must be recognised by the government in order for our country to meet the IPCC's target of a 50% reduction in emissions by 2030, which is why a Green COVID response is needed. This pandemic has shown us the effects of the climate crisis but if we don't keep warming below 1.5°C, it will only get worse" Fepulea'i - Tapua'i says.
South Auckland 4 Tha Kulture (4TK) Organiser Aigagalefili Fepulea'i - Tapua'i says "New Zealand is well known on the world stage for our diversity, leading climate actions and now our response to COVID-19. The way forward will be a leading example for the world. As a country with the largest Pasifika population, we must show our solidarity for our Pacific neighbours and care for Pasifika citizens through ensuring our communities will be safe from the impacts of climate change."
"Putting the value of life on the top of our list of priorities has proven successful in these times. This approach must continue to be at the root of our decision making, and that starts with this COVID-19 response. Our resources must go to making sure our next generations get the safe future they deserve."
If you would like to take part in 4TK's initiative, you can sign the petition for a Covid Green response here:
https://our.actionstation.org.nz/petitions/school-strike-4-climate-open-letter-calls-for-covid-green-response-1
Share