Coco News
A Tribute to Teresia Teaiwa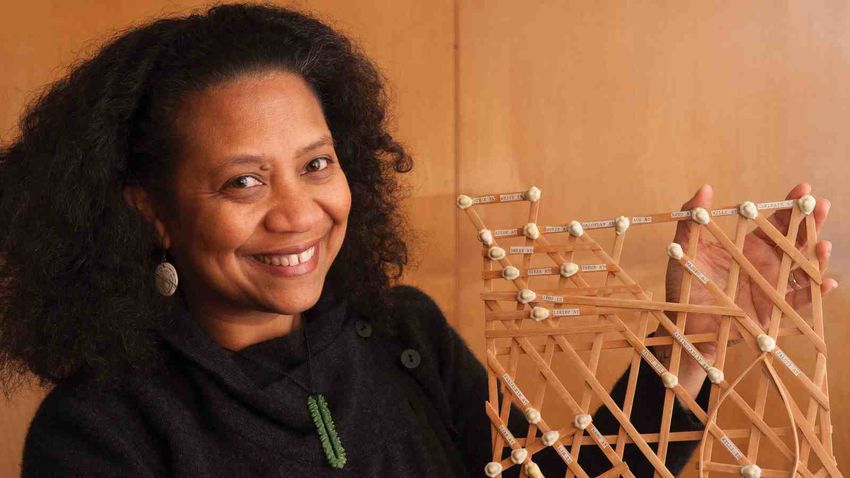 A Pasifika warrior who fought many battles for the region with the strength of her words and her infinite wisdoms has walked ahead of us.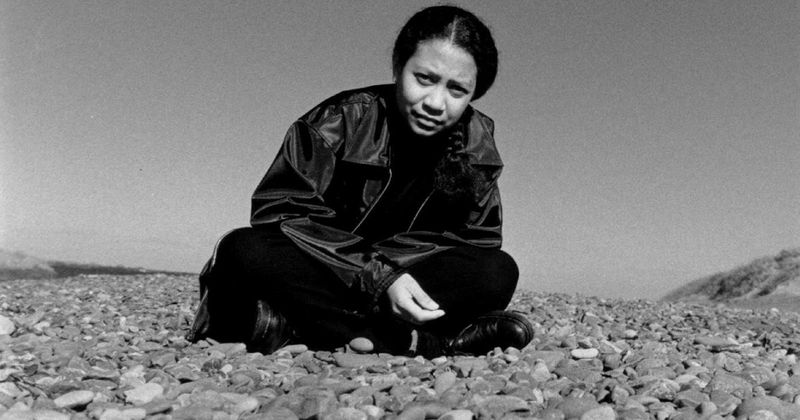 They say that some people are larger then life, and for Teresia Teaiwa, teacher and warrior woman, the largess of her legacy will transcend her life for generations to come.
"You can't paint the Pacific with one brush stroke"
Teresia saw an interconnected Oceania and spoke much of our diversity yet the oneness of our essential vision as Pasifika people.
Described as one of Kiribati's 'living national icons' Teresia was a truly cosmopolitan citizen of Oceania. Her mixed cultural roots and with her many lived experiences in the region, contributed to a wide vision of the issues, the identities and the taonga of Pasifika peoples. Of Banaban, Kiribati and African American heritage, Tere was born in Honolulu, Hawai'i and raised in Fiji.
A pioneer in many fields, she received her PhD from the University of California, Santa Cruz. Her research focused on militarism and gender, but her interests were also in pedagogy, art, literature, and contemporary culture and politics in the Pacific.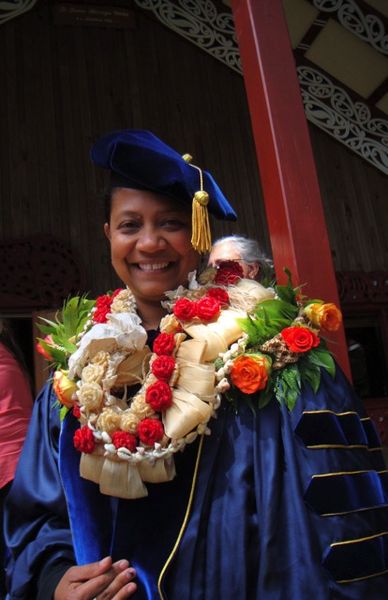 A groundbreaking scholar in the research of the culture of the Pacific, Teresia impacted the lives of hundreds of student that she taught as a leader in education at the Va'aomanu programme at Victoria University. She received an Ako Aotearoa Tertiary Teaching Excellence award, in recognition of her innovative approaches to Pacific Studies. But she will be remembered most for nourishing the learning spirit of some many hundreds of students and all of us who knew her and treasured her. Her focus on traditional knowledge, on decolonizing education in the Pacific and on her sheer nurturing of Pasifika students is what she will remain in our minds for eternity.
The world is emanating their alofa to her wonderful husband Sean Mallon and her two beautiful children Manoa and Vaitoa and the huge aiga that enveloped her.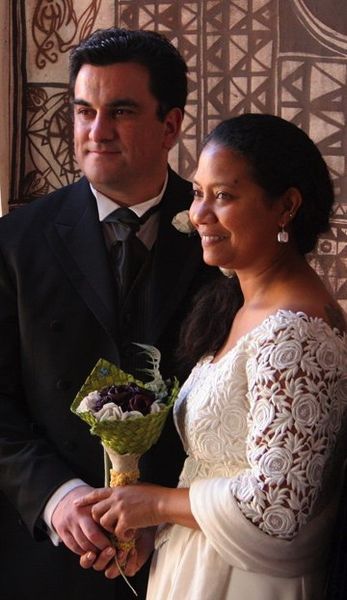 Oceania has a rainbow in its skies and a new star shining in the heavens to guide us on our own Pasifika paths. Your legacy is as vast as the Moana my friend and you have helped us all navigate our own Oceania.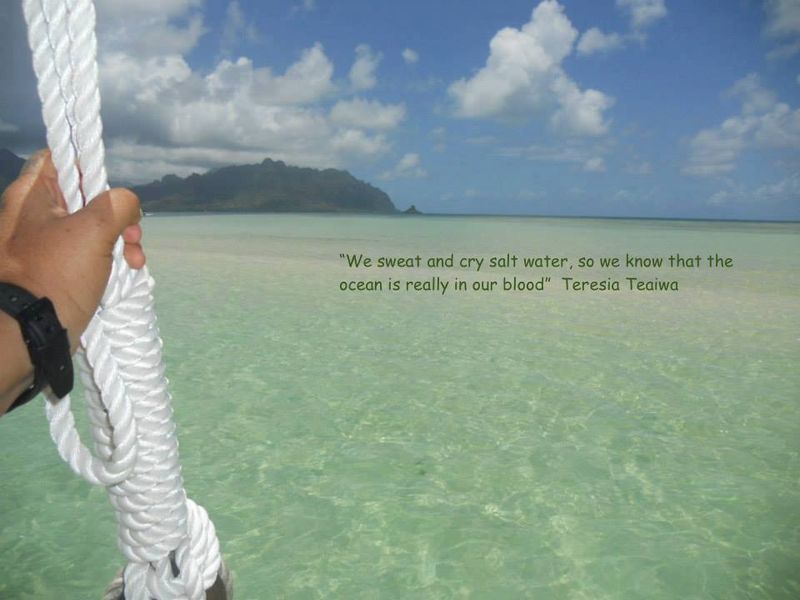 The Teresia Teaiwa Memorial fund has been set up at Victoria University to help Pacific Studies as was her wish,
Dr April Henderson, Acting Director Va'aomanū Pasifika, says Associate Professor Teresia Teaiwa prioritised investing in people.
"She invested extraordinary amounts of time and energy in really knowing people—their stories, their aspirations, their networks and relationships—sometimes appearing to know what they were capable of before they knew it themselves."
To donate to this fund please click on this link:
Thousands of people from around the world have expressed their condolences and wonderful memories of Teresia online:
Yesterday the Pacific lost a beautiful ray of sunshine, who throughout her life dedicated herself fiercely to the Pacific Islands, its studies, its rights and far much more. A wife, a mother, a daughter, a sister, an Aunty, a niece, a dear friend, a scholar, a poet, a author, a academic and an inspiration to many.
She was a truly amazing person who unselfishly shared her light to illuminate the paths of so many. I'm glad I had the privilege to be part of her life.

A mother, a wife, a teacher, a navigator, a divine entity. Your reach extended from yourself and through the currents of te moana, imprinting the children of Oceania and beyond. Return to the source in your fiery waka; we will find you in the ancient constallations as we navigate this life until we embark on the same journey back to pō. Thank you for your legacy. E ola mau e Teresia! Aloha nūnui Sean, Mānoa and 'ohana. #afierycanoe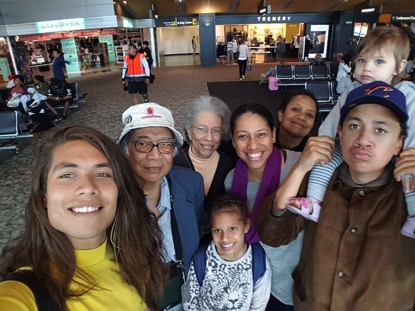 The Pacific has lost a great soul. She has worked tirelessly to make pacific culture relevant. Rest in God's love Teresia Teaiwa
Joining many around the world whose hearts are broken and sad, as we mourn the passing of a great leader, mentor and friend, the formidable yet always approachable and humble, Dr Teresia Teaiwa. Your legacy will live on the many students you have educated and influenced, directly and indirectly.
Dr Teresia Teaiwa has been a leading light for Pacific scholars, students and activists across the globe.
We will miss your leadership in Pacific Studies and your tireless unselfish effort to nurture and mentor future Pacific scholars. Gone way too soon but your legacy will continue to live on through the many people you have inspired.
Our thoughts and prayers are with Teresia's family and friends,..
We hope you find peace in your ideal Pacific. Rest in love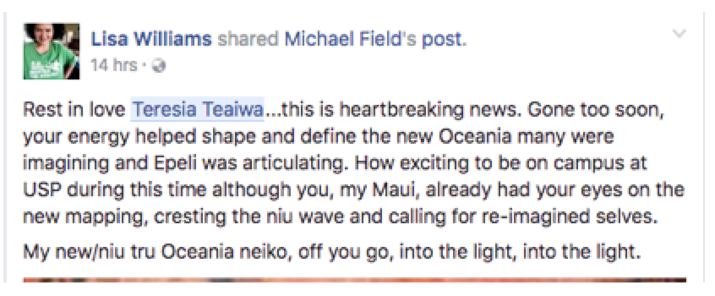 Tribute to Dr. Teresia Teaiwa – by Lagipoiva Cherrelle Jackson.
Transcend Teresia
You transcend
Islands, scattered across the Pacific
Races dotted by 'amnesia'
Voices, scathed by externals
You transcend
Pacific literature flaunted by giants
Poetry drenched in 'coconut' flavour
Woman, born of marawa
You transcend
Social media circles
Local values, marred by change
'Estuaries' bleeding your land
You transcend
Generations of Pacific writers
Professors, columnists and amateur poets
Aspiring capturers' of mother 'earth/father sky'
You transcend
Ocean, with your stretch of cognizance
Silence, with your confident prose
Death, with your voice, drenched in 'mango' flavoured truth
Oceania is in our blood
Share