Coco News
Congratulations to 1 News/TVNZ reporter Barbara Dreaver for her two wins at the Voyager Media Awards last night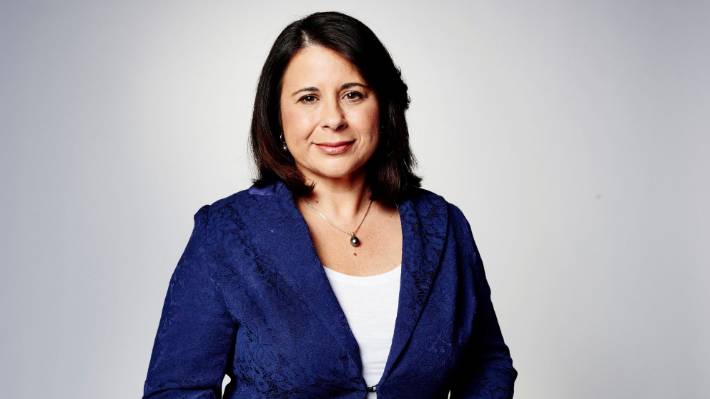 Congratulations to 1 News Pacific Correspondent Barbara Dreaver who won 2 major awards at the Voyager Media Awards last night for her coverage of the Samoa Measles Epidemic last year.
Barbara who was born and brought up in her Mothers home island of Kiribati has always been passionate about the Pacific Islands and fighting for Pacific Islands issues to be covered in mainstream media.
She said of winninng both awards "I am so super proud to take out two major categories - 'Best TV news story' and 'Best coverage of a major event' but winning it for my Samoan measles coverage is bittersweet. While I am thrilled that the significance of this tragic event is recognised it does feel wrong in some ways to celebrate because of the lifetime of hurt so many families have ahead of them."
She said the Samoan measles epidemic affected her profoundly on both a personal and professional level and she really struggled with witnessing so much needless grief.
"I think the biggest challenge was when we were allowed in to film a funeral of two beautiful babies, it was extremely confronting and I wanted to ensure that while we showed the world what Samoa was facing that we also showed the family the respect they deserved." she shared.
Barbara's camera man Raymond Moore, her translator Lagi Keresoma and Barbara herself witnessed so much sadness that day and when it came to editing the story she said she's not ashamed to say she cried pretty much the whole way through it.
"For these stories to win against such other big events all tragic like Whakaari White Island and the mosque shootings for me is validation of its hugeness, it's a recognition of what Samoa faced as a nation. It's also a recognition for regional journalism - at a time when many pacific governments are shutting down media freedom and using Covid-19 as a means to do that." she says.
"We aren't in this business to make friends. Our role is to challenge and question , our role is to enact change, our role is to share information that some would prefer kept hidden and our role is to make a difference. My job is not to just tell glowing stories about Pasifika and at times this makes me - and other pacific journalists - extremely unpopular. Sometimes I will tell a story that you don't like and you won't like me either. I make no apologies for it - that's just the way it has to be because I think Pasifika deserve the truth."
Barbara's award winning work below -
Best TV/video news item
WINNER:
1 News/TVNZ with Barbara Dreaver
"Measles lockdown"
Judges' comment:
'Excellent coverage of a developing story, in a remote place. Barbara showed the viewer the real outcome of measles, for an audience that may have underestimated its impact. Very powerful storytelling, and proof of the value of a reporter with their own regular 'patch'.'
Best coverage of a major news event
WINNER:
1 News/TVNZ with Barbara Dreaver
"Samoan measles crisis"
Judges' comment:
'In a year that generated epic news stories New Zealand's media delivered outstanding journalism. But it was the work of a solitary reporter whose stories brought into the living rooms of this country, the catastrophic impact our vaccination rates can have in the lives of people in the Pacific that stood out. Barbara Dreaver's unflinching reports on the Samoan measles epidemic including the insidious influence of US anti-vaxxers, the role of traditional healers and finally the joint funerals of young victims Lologa Samuela and Isaako Junior were unforgettable.'
Share