Coco News
CORONAVIRUS - COVID-19 PACIFIC UPDATE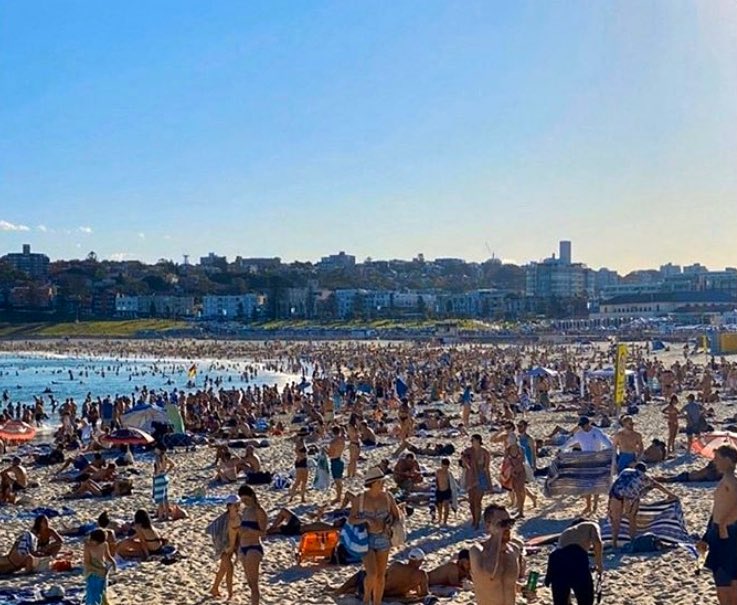 With Coronavirus / Covid-19 now being upgraded to a Pandemic we will be updating this page with Pacific Islands updates for our community here in New Zealand and around the Pacific.
.
SATURDAY 21st MARCH
NEW ZEALAND
- 52 confirmed cases in New Zealand. 13 new cases and 4 probable cases from last night. Ministry of Health cannot rule out community transmission. Full story here
- Prime Minister Jacinda Ardern has announced a four level alert system for COVID-19 and has asked all people to stop non-essential travel.
These guidelines are set out below:
She said New Zealand was currently on level two, but this could change at any time - and it could change quickly. Level two "means the risk of community transmission is growing."
People over 70 years old or with a compromised immunity are asked to stay at home. She says while we are at alert level two - schools will stay open unless there is a confirmed case. This will change as the alert system moves up the chain.
Pubs, restaurants & cafes can stay open but must have a guest register.
Watch her full address to the nation here:
- Eastern Bay of Plenty iwi Te Whānau ā Apanui has announced it will close its tribal boundaries to all outsiders, including tourists, from 25 March to protect its community from Covid-19.
.
AUSTRALIA
- The national tally of confirmed Covid19 cases is now over 1,000. Fatalaties remain at 7
- NSW Health Minister Brad Hazzard has urged people to take social distancing seriously after COVID-19 cases again soared in the state.
- Bondi Beach and all of Sydney's eastern suburbs beaches will be closed on Sunday, including Bronte and Coogee after thousands flocked to the coast, ignoring social distancing advice from the government. Full story
here
- The Northern Territory, like Tasmania, is closing it's borders to the rest of Australia from Tuesday.
- A group of 18 American tourists are being quarantined in South Australia after 10 of them tested positive for coronavirus.
HAWAI'I
- 11 new cases reported which brings the Statewide total to 37. Two of the new cases confirm community transmission as they weren't linked to travel.
- List of restaurants here now offering curbside and delivery services during the coronavirus shutdown
- Maui set to offer drive-thru COVID-19 testing next week
- Here's the island-by-island breakdown as at noon today.
Oahu: 28 (10 new)
Maui: 5 (0 new)
Kauai 3 (1 new)
Big Island: 1 (0 new)
- The Honolulu City Council joined House Speaker Scott Saiki and Lt. Gov. Josh Green in calling on the governor to put in place emergency measures to stop visitors from coming to Hawaii. Saiki also called on the governor to institute an immediate statewide shutdown for 15 days, requiring people to shelter in their homes or hotel rooms. So far Governor Ige has responded publicly with a one-line statement:
"Gov. Ige continues to work through all the options, including their potential benefits and consequences, to secure our islands and do what's best for our communities."
Hawai'i locals took to the streets of Waikiki today to protest tourists still being allowed to visit the island.
PACIFIC ISLANDS
** Total of 67 cases confirmed in the Pacific - 2 in Fiji, 11 in French Polynesia, 14 in Guam, 37 in Hawai'i, 2 in New Caledonia & 1 in Papua New Guinea **
FIJI - Fiji has recorded its second coronavirus (COVID-19) case. The Government has confirmed that the latest case is a 47-year-old woman in Nadi who is the mother of the flight attendant who was named as Fiji's first confirmed case that was announced last Thursday. Ministry of Health Head of Health Protection Dr Aalisha Sahukhan says the woman was a case of a household contact and is currently in stable condition.
- Fiji police have erected roadblocks and checkpoints in the country's second largest city as the government tackles the Covid-19 outbreak.
FRENCH POLYNESIA - Air Tahiti Nui has announced that it will suspend its flights from March 28 for one month. Update to come on the flight program that will ensure the return of non-residents to their countries. Flights to and from New Caledonia have also been suspended.
- Heiva i Tahiti, the largest cultural festival in the country has been cancelled.
- Faced with the evolution and urgency of the health situation, the High Commissioner of the Republic and the President of French Polynesia have decided to reduce contact and travel to the whole territory to their strictest minimum. This will be in effect from midnight tonight, for a minimum period of fifteen days. From Saturday, outdoor gatherings, family or friendly gatherings will also be prohibited. Residents are asked to stay at home and absolutely limit their trips outside.
"All shops will be closed except food stores, service stations, bakeries (...) Restaurants can sell take-out meals." The pharmacies will remain open.
GUAM - 2 more people in Guam have tested positive bringing the total number of cases on island to 14. A total of 100 have been tested for the coronavirus, with 14% testing positive. All 14 confirmed cases are in isolation, according to the Joint Information Center.
PAPUA NEW GUINEA - Papua New Guinea has reported its first confirmed Covid-19 coronavirus pandemic case. The announcement, made last night live on television by Prime Minister James Marape, came 72 hours after samples were sent to the Institute of Medical Research (IMR) for testing. "It is important to note that it is an imported case and as of today (20th March, 2020) we do not have any evidence of local transmission in PNG," the statement said.
SAMOA - A 21-year-old woman, who became Samoa's first suspected case of COVID-19, has been declared coronavirus-free, with her test coming back negative. Five other suspects have also been cleared, Prime Minister Tuilaepa Dr. Sailele Malielegaoi has confirmed. Full story via the Samoa Observer here
- The New Zealand Government will provide Samoa a safe passage for cargo and supplies as global logistics networks are thrown into chaos by the coronavirus pandemic, the nation's Finance chief says.
- Samoa declares a national week of fasting and prayer during the coronavirus pandemic. Everyone is to observe fasting and prayer between 6am to 12pm from today until Saturday 29 March.
TOKELAU - 350 Pacific shared these photos:
"Inati in Tokelauan is a form of sharing during a time of need. Today the head of our village provided food for everyone in the community in preparation for COVID-19" Litia Maiava, Pacific Climate Warrior.
.
FRIDAY 20th MARCH
NEW ZEALAND
- 39 total cases in New Zealand. 11 were confirmed within the last 24 hours. Of the 11 new cases, 5 in Auckland, 2 in Waiakto, 2 in Wellington, 1 each in Canterbury and Hawkes Bay. None of the new cases are in hospital, they're all in self isolation at home. Watch the Director-General of Health Dr Ashley Bloomfields full report here & in video below
- Pacific leaders in New Zealand have called on all Church ministers to urgently raise awareness of Coronavirus among their communities after reports many were not taking the virus seriously. Link to full story here
- Pacific resources with information on Covid19 in Pacific languages here
- The NZ Warriors will stay on in Australia and continue in the NRL, despite the New Zealand and Australian government closing their borders.
The club's chief executive Cameron George announced this morning that captain Roger Tuivasa-Sheck and his team have reaffirmed their commitment to stay in Australia and continue in the 2020 competition in the face of the coronavirus pandemic.
The Warriors players met last night and voted to remain. Full story here
- NZRL have postponed the Kiwis June test against the Tonga Invitational XIII and the Kiwi women against the Fetu Samoa.
- The ANZ netball Premiership is the latest sporting competition to be hampered by the coronavirus pandemic. The competition will be suspended for rounds two and three as a precautionary measure due to Covid-19. The competition's due to recommence in round four on April 5, with rounds two and three postponed.
- University of Auckland teaching will be suspended next week, "to allow staff to focus on completing their plans and preparations for remote teaching in the event of a partial campus closure in response to Covid-19."
- The NZ government has offered a $900 million loan to Air NZ to help protect the country's carriers. Full story here
- Auckland mayor Phil Goff says libraries, pools and recreation centres as well as the Auckland Art Gallery and Maritime Museum will close for two weeks because of Covid-19. Staff will not be laid off, they will be re-deployed to other areas of service within the Council.
AUSTRALIA
- Health authorities in NSW have confirmed another death from coronavirus — Australia's seventh — and revealed there are significant COVID-19 concerns for passengers and crew on a cruise ship off Sydney.
- NSW is reporting the majority of their Covid-19 cases are 'mild'
- Last night both the AFL and NRL played their first games to empty stadiums.
- NSW, Victoria and South Australia have implemented 24 hour grocery stocking
- Qantas CEO Alan Joyce said that some of the 20,000 stood-down Qantas workers could work stocking shelves at Woolworths or at call centres for Commonwealth Bank.
- Australia's Covid-19 numbers below:
HAWAI'I
- Yesterday the number of confirmed cases of the coronavirus in Hawaii jumped from 16 to 26 cases, state health officials said. All 10 new cases were found by commercial laboratories that have conducted more than 1,000 tests. Eight of the cases involved Oahu residents and two involved Maui residents.
"All of our cases as far as we know have a travel history or are individuals who have been exposed to someone who has been traveling," said Department of Health Director Bruce Anderson. "That's significant. We believe at this time there's no evidence of extensive community transmission in the state of Hawaii." - Full story here
- Maui residents are protesting tourists and asking them to go home and stop visiting.
PACIFIC ISLANDS
** Total of 52 cases confirmed in the Pacific - 1 in Fiji, 11 in French Polynesia, 12 in Guam, 26 in Hawai'i & 2 in New Caledonia **
- The mid-year Oceania Cup Tests involving New Zealand, Tonga, Samoa and the Cook Islands have been postponed as a result of the COVID-19 outbreak. Now looking at October for test matches.
FIJI - Police officers continue to face situations on the ground where people have been stopped and advised that they cannot enter or exit the demarcated Lautoka lockdown areas due to the COVID-19 situation. Police are asking locals to please cooperate with authorities.
FRENCH POLYNESIA - Now at 11 confirmed cases. The 6th case was a European tourist who arrived 2 days ago and a further 5 confirmed today were residents coming home from travel. Breaking news via Polynesie Ia 1ere and full story here
GUAM - Shutdown of businesses after their confirmed cases. Fitness centers, bars, movie theaters and sit-down restaurants are among the businesses that must close by noon Friday to stop the spread of the coronavirus, according to an executive order signed Thursday by Gov. Lou Leon Guerrero.
The goal is to reduce face-to-face interaction, the order stated. Prohibitions on gatherings and businesses will continue through to the end of March.
MARSHALL ISLANDS - Test results have come back NEGATIVE on suspected case of COVID-19 in the Republic of the Marshall Islands. This means there are currently no confirmed cases there.
NEW CALEDONIA - Foreigners residing in New Caledonia are being asked to leave the French Pacific dependency, as the Govt starts to establish quarantine systems and close down international flights. Last flights out of New Caledonia will be on Tuesday 24th March.
SAMOA - The Prime Minister of Samoa has just declared a State of Emergency for 14 days to end 4th of April. Samoa is closing its borders to the rest of the world - residents and citizens only. All schools closed. All nightclubs and theatres will close from midnight tonight.
Prime Minister has called on the nation's religious leaders to begin a week of fasting and prayers for the country.
Bus services have halted - taxi's to continue. Travel to Savaii by ferry only 3 times a week. All official travel has been suspended. Limited passengers between Auck-Apia, one flight per week to Australia - flights from Tonga and Fiji have been suspended.
Gatherings of more than 5 people prohibited in public. All gatherings are discouraged and the Prime Minister has asked that you don't have family gatherings at your home as well. That is prohibited. Residents of the house only.
The market will be open 6am to 6pm daily and then close - no more camping over at the market for 24hours. All sports events, festivals, weddings, church services etc - suspended.
Full media conference below with the Prime Minister & thank you to Abz Lee-Hang for her quick translation.
SOLOMON ISLANDS - Results of the third suspected Coronavirus case of Solomon Islands that was sent to Australia over the weekend has tested Negative.
TONGA - The Prime Minister has declared that Tonga is now in a state of emergency until the 17th of April. There have been no confirmed cases of the coronavirus in Tonga yet.
All foreign nationals are now banned from entering Tonga. All Tongan citizens and emergency officials arriving in the Kingdom will now have to go through a 14 day quarantine period.
Social gatherings will be restricted to the below and will be effective from Monday 23rd at 1am except for restrictions on bars which will commence on Wednesday 25th at 1am
* No gatherings in public places over the number of 20 inside and 40 outside. These gatherings include concerts, sports, funerals, birthdays, marriages, bars and kava clubs.
* Church gatherings, work places, school and shops may continue
* Public transportation can continue.
VANUATU - Vanuatu announces its first suspected COVID-19 case. The person is in quarantine and samples have been collected. Limited air travel makes prompt testing more difficult. National Emergency Operations Centre has assumed control of the Covid19 response.
- Additional border protection implemented. If you're a visitor you should prepare to leave as soon as possible. If you're a resident, please be aware of impact of border closures in Australia and New Zealand. Full Vanuatu travel advice here
.
THURSDAY 19th MARCH
NEW ZEALAND
- 28 confirmed cases in New Zealand now. Dr Bloomfield said the eight new cases were all linked to overseas travel, meaning the coronavirus has not yet been transmitted in the community. Two of the new cases are in Southland, two are in Taranaki, one is in Rotorua, one in Northland and two in Auckland. Live report via RNZ in video below
- PM Jacinda Ardern has confirmed from midnight tonight, NZ borders closed to non-residents & non-citizens travelling here. "New Zealand citizens and permanent residents will be able to return. And of course that includes the children and partners of citizens and permanent residents," PM Ardern says. People from the Pacific will be included in border closure, as will temporary workers or temporary visa holders like students.
- An urgent Cabinet committee meeting is taking place now where deputy Prime Minister Winston Peters says a full lockdown of the country and the closure of its borders will be discussed.
- Mass Gatherings are now limited to 100 people. These new gathering measures do not apply to workplaces, schools, supermarkets or public transport.
- New Zealanders have been advised not to travel overseas. "This is the first time the New Zealand government has advised New Zealanders against travelling anywhere overseas. That reflects the seriousness of the situation we are facing with Covid-19."
- All New Zealanders living or travelling overseas should register with SafeTravel so we can account for your safety and contact you with important information. The international COVID-19 situation is changing quickly, so please help us to stay in touch:
https://register.safetravel.govt.nz/login
- The Returned and Services' Association (RSA) has cancelled public events commemorating Anzac Day 2020 due to coronavirus concerns.
- The New Zealand government has launched a website with everything you need to know about COVID19 (novel coronavirus) in one place. This includes health, travel, education, business and community issues. Check out http://covid19.govt.nz
- Two cruise ships are expected to arrive in Hawaii on Friday and Sunday. No passengers will be allowed off the boats. They will only be allowed to resupply and refuel. Full story here
- Public schools to close through early April as part of a massive effort to stem the Coronavirus. Full story here
- Honolulu's mayor is widening its closures of city facilities to prevent the spread of coronavirus, and has ordered restaurants, bars and clubs to close dine-in services. The closure of dine-in services begins Friday at 8:30 p.m. and runs for 15 days.
Mayor Kirk Caldwell announced the efforts today. Caldwell announced that all city parks are closing through April 30. Also closed: The Honolulu Zoo, botanical gardens, golf courses, city gyms and other gathering places.
- Kaua'i mayor has instituted a nighttime curfew in sweeping push to stop spread of virus.
- Moloka'i residents have been protesting at the airport, urging visitors to go home.
PACIFIC ISLANDS
Total of 30 cases confirmed in the Pacific (1 in Fiji, 5 in French Polynesia, 8 in Guam, 14 in Hawai'i, 2 in New Caledonia)
FIJI - Health Minister Dr Ifereimi Waqainabete has confirmed Fiji's first case of Coronavirus in Lautoka that was imported from a patient who had recently traveled abroad. He was immediately isolated, where he remains under careful medical supervision. Fiji's Ministry of Health team are identifying all those who he was in contact with. There are no locally transmitted cases in Fiji, but they are vastly expanding containment measures. Details are being finalised now.
- Prime Minister Frank Bainimarama has now announced further travel restrictions which will apply to all those who have been in the US and all of Europe including the UK within 14 days of their intended travel to Fiji. From midnight tonight anyone entering from overseas must serve quarantine for 14 days.
- Starting tonight all schools and non-essential services in the greater Lautoka areas will be closed until further notice. Banks, supermarkets and pharmacies in the greater Lautoka area will remain open. Those who stay in the greater Lautoka area will need to stay there and those who don't stay in this area cannot travel there.
- Gatherings of 20 or more people are now banned, and this includes meetings, religious gatherings and sports events. Night clubs, gyms, fitness centres, swimming pools and cinemas will close.
- Work places may remain open, buses and Fiji Link services can remain open and this includes work places and business and shipping outside of Lautoka.
** Click here to watch his full media statement **
FRENCH POLYNESIA - 2 new confirmed cases of Covid-19 in French Polynesia bringing their total to 5. One person brought it from mainland France, the other from the US.
- Schools will be closed, inter-island travel restriction, and non-residents refused access.
GUAM - A total of 8 confirmed cases now with another 3 testing positive yesterday.
NEW CALEDONIA - The government has confirmed the territory's first two cases of Covid-19. The government said last night, two people who arrived from Australia on their honeymoon have tested positive for the coronavirus. They arrived in Noumea on Tuesday.
PALAU - As a precautionary measure to the COVID-19 coronavirus pandemic, all schools in Palau will be closed starting on Monday until 3 April.
PAPUA NEW GUINEA - PNG Hunters Queensland Cup squad in isolation after returning from Australia. Full story here
As coronavirus fears intensify, PNG will be shutting down flights in & out of Hong Kong, Philippines, Japan, Sydney, Solomons & Fiji as of Sunday week. Remaining will be "controlled entry" from Brisbane, Cairns and Singapore
SAMOA - Test results for Samoa's first suspected case of coronavirus are now expected within three to five days. Full story here
The identity of a young woman, who has become Samoa's first suspected case of coronavirus, has been revealed as 21-year-old, Togitasi Faimasasa, from the village of Letogo. She celebrated her 21st birthday at Tanoa Tusitala Hotel last Saturday.
The Government will announce an extensive plan to protect the country from the COVID-19 with preventative measures considered includes public ban on all gatherings, school closures and closing the border.
.
WEDNESDAY 18th MARCH
NEW ZEALAND
- 20 confirmed cases now in New Zealand. Cases now in Waikato, Christchurch & Invercargill all from overseas travel and passengers on their flights are being traced and contacted. Ministry of Health are urging people who have been overseas to self isolate and take note of the Covid-19 symptoms (Refer to image below via the Spinoff)
- New Zealanders travelling overseas are being urged to return home while commercial flying options are still available as countries close borders trying to contain the coronavirus outbreak. For the latest travel advice, keep an eye on the COVID19 alerts page (click here)
- Prime Minister is advising all people who returned to New Zealand in the past 14 days (not just those who came in after the self isolation deadline early Monday morning) to quarantine. Full story here
- A New Zealand rugby employee in Wellington is now in isolation and being tested. Full story here
- New Zealand Rugby League regrets to advise that all community rugby league competitions, tournaments and trainings run by NZRL Zones, Districts and Clubs have been postponed until Saturday, May 2nd, effective immediately.
- Routine testing for Covid-19 across the country will be rolled out to provide more clues about whether there is community transmission, Health Minister David Clark said. Full story here
- At least 150 people will be tested for Covid-19 in Dunedin following tracing at a local high school. Full story here
- Health Professionals and the elderly are being given priority for the flu vaccine. Vaccination drive will be brought forward 2 weeks early and people are urged to get it so there is not more of a strain on the health system due to Coronavirus.
Full update in the video below ...
'** Helpful tip via Bianca Seinafo for anyone in New Zealand who works in events, entertainment, tourism and hospitality (and any other one) industry who has seen their work dry up overnight **
You are all eligible for a 12 week wage subsidy as of today. Lump payment for 12 weeks $585 per week full time $350 per week Part time. You can apply only for the next 12 weeks. They endeavour to pay within 5 days of applying.
Link for Self employed/Sole Traders: https://services.workandincome.govt.nz/ess/trader_applications/new
Link for businesses to get staff subsidy ($150,000 max): https://services.workandincome.govt.nz/ess/employer_applications/new

Full info can be read here: https://www.workandincome.govt.nz/products/a-z-benefits/covid-19-support.html
.
AUSTRALIA
- Australian Prime Minister Scott Morrison has announced a level 4 travel ban for the first time in the country's history. He says no Australians should travel abroad and he has banned non-essential gatherings of more than 100 people.
- Virgin Australia will suspend its entire international operations from March 30 and will slash domestic flying capacity by 50 per cent
- Australians holidaying overseas are also being urged to return home before borders close.
- The government has banned all non-essential gatherings of more than 100 people. Schools are to still remain open.
- The NRL, in partnership with State governing bodies, has postponed community rugby league in Australia until at least the first weekend of May which includes the Canterbury Cup and Queensland Cup competitions.
- There are now 464 cases of COVID-19 in Australia, including 267 cases in NSW, 121 in Victoria and 94 in Queensland
HAWAI'I
- First Coronavirus case confirmed on the Big Island. State wide total is now at 14
- Hawaii authorities are closing state parks across the islands, including all of those on Oahu, in response to the worsening coronavirus pandemic.
- Foodland has set up special shopping hours for seniors amid COVID-19 pandemic - full story here
- The Governor of Hawai'i has issued a directive on the following:-
* All clubs and bars to close, non-essential State workers to stay home and has asked visitors/tourists to stay away for at least 30 days.
* Restaurants should change to take-out only
* Stopping all non-essential state travel, including inter-island travel.
* All movie theaters, visitor attractions and places of worship to close.
* Closing all state libraries, parks, events at the State Capitol building, Aloha Stadium and Hawaii Convention Center.
Full story on the Governor David Ige's directive click here
PACIFIC ISLANDS
Total of 8 cases confirmed in the Pacific (3 in French Polynesia & 5 in Guam)
GUAM - A total of 5 confirmed cases on the island now. Guam's health department has tested dozens of people since the first cases on the island were confirmed on Sunday night and all 5 confirmed cases are in isolation.
MARSHALL ISLANDS - Travel ban has been extended until 5th April. No international travelers allowed for another 2 weeks. National college will go virtual next week. Still no confirmed COVID cases, still awaiting test results for one person who has been tested.
NEW CALEDONIA - The president of New Caledonia, Thierry Santa, last night said all flights to the territory will be suspended although a minimum link with the mainland [France] will be maintained, in particular for health reasons
PAPUA NEW GUINEA - The Papua New Guinea Hunters are set to return home after Queensland Rugby League suspended all statewide competitions as a result of the Covid-19 pandemic. They have also closed down all sports stadiums.
PNG's Health Minister says the country has a "probable" case of coronavirus. If confirmed it would be the country's first case of covid 19. The 45 yo man who arrived in the country this month from Europe, via Singapore, has been isolated and placed under quarantine.
SAMOA - The Ministry of Health has confirmed Samoa's first suspected case of coronavirus. The patient is apparently from Auckland, New Zealand, and flew into the country on Wednesday 11 March 2020 for a family occasion. The patient's samples have been sent to Australia for COVID-19 testing and results should be available in 10-20 working days. He is currently in isolation separate from other patients in the hospital.
Ministry of Health update here
- Hundreds of volunteers across Samoa are being repatriated home to New Zealand, Australia, and the United States and further afield because of coronavirus fears.
TONGA - People from countries with community transmission of Covid-19 now required to spend 14-days self-isolated in a country with fewer than 60 cases - a measure that affects Australia, which has recorded more than 350 cases and five deaths. However, this does not apply to Tongan citizens, permanent residents or their immediate family members.
Meanwhile, a quarantine site has been set up at the Taliai Army Camp in Fua'amotu, with three people already being held there. Yachts are now also barred from Tonga indefinitely.
.
TUESDAY 17th MARCH
PASIFIKA COMMUNITY COVID-19 LANGUAGE RESOURCES
Important messages to be passed on to our Pasifika communities in their own languages. Swipe left (on the images below) and click here for more information in Pacific Islands languages
NEW ZEALAND:
- 12 cases now confirmed. A father and son in Dunedin (father returned recently from Germany). Logan Park High School in Dunedin is now closing for 2 days to be cleaned and will not be re-opened until cleared to do so by the ministry of health. Full story here
Another father and son in Wellington who returned from the US have also tested positive and are in self isolation at the moment. Passengers sitting near them on the flight are being traced and contacted. Full story here
- 2 Tourists from South East Asia who haven't complied with Self isolation have been detained.
- NZ Rugby has postponed all club and community rugby until Saturday, 18 April, effective immediately. This includes all rugby matches. Non-contact training activities can continue at least in the short term while they monitor the situation with the Ministry of Health.
- Auckland Netball competitions and leagues will be postponed until at least Saturday 2 May with the exception of summer league and pre-season league which has been cancelled as from 17 March 2020.
- Air New Zealand has suspended 13 of its trans-tasman routes from the end of March
- Jacinda Ardern announed the governments Economic Covid-19 Response - a $12.1bn relief package amid the Covid-19 crisis. Worth 4% of GDP, it is bigger even than the response to the Global Financial Crisis, with the government calling it "the most significant peace-time economic plan in modern New Zealand history".
AUSTRALIA
- 438 Coronavirus cases in total and 5 deaths
- Qantas have cut international flights by 90%
- No Australia-wide schools closure but numerous independent schools and universities are switching to online teaching.
- The federal court, NSW local court and a number of other courts announced shutdown plans.
- NRL will still continue playing to empty stadiums.
- Police have confirmed Australia deportations to NZ planned to take place until March 30 have been postponed because of travel restrictions between the two countries.
HAWAI'I
- Honolulu's mayor confirmed the state's first case of coronavirus linked to community spread and said he was taking a series of steps ― from canceling large events on city property to closing Hanauma Bay ― to stem a wider outbreak.
- The statewide total is now 10 confirmed for Coronavirus
- Hawai'i has now cancelled gatherings of over 50 people on city property through April, closed the city's indoor venues for events and recreation and closed Hanauma Bay
- Pearl Harbour Memorial has also closed.
OTHER PACIFIC
* COOK ISLANDS have brought their school holidays forward in Rarotonga. All children to be sent home for 2 weeks from this Friday.
All flights from Australia, USA & French Polynesia have been cancelled, Cruise liners are banned until 30th of June and anyone intending to enter Rarotonga from a country other than NZ must first go via 14 days self-quarantine in NZ
* FIJI Fijians are being discouraged from travelling overseas. If they choose to travel outside of Fiji, they may be required to self-isolate for 14 days upon returning. Fiji plans to use thermal scanners at all our international airports as they heighten their COVID-19 preparedness
* FRENCH POLYNESIA is closing schools this week and arranging for the departure of tourists in the latest set of measures to curb the spread of the Covid-19 coronavirus.
* NAURU has declared a state of emergency. Flights to & from Nauru will be immediately reduced to once a fortnight to & from Brisbane only.
* NEW CALEDONIA will require anyone arriving by plane from now on to be isolated for two weeks in a bid to fend off the coronavirus.
* NORTHERN MARIANAS has signed an executive order declaring the commonwealth under a State of Significant Emergency and a State of Public Health Emergency.
* PALAU is keeping its borders open, will not ban mass gatherings or close schools
* PAPUA NEW GUINEA the Prime Minister has announced as of Sunday next week (unclear if thats this coming Sunday or next) flights will be scaled back for a two week period. The only flights will be to/from Cairns, Brisbane and Singapore. Surveillance at the airport will increase and incoming passengers will need proof of 14 days isolation.
MONDAY 16th MARCH

NEW ZEALAND:
- 2020 ASB Polyfest has been cancelled following recommendations from the Auckland Council and Mayor Phil Goff.
"We have already conveyed to the Polyfest Trust over the weekend our strong view that Polyfest must be cancelled. While disappointing for those who have put so much effort into organizing and preparing for the festival, public health and safety must be the paramount consideration" - Phil Goff.
Greg Pierce from the Polyfest Trust said – "we have been following the guidelines from the Ministry of Health for the past few weeks, and following meetings with Auckland Regional Public Health Service, the final advice was to cancel the 2020 ASB Polyfest"
Pierce said – "we are mindful of the disappointment of school groups who did not get to perform at the 2020 ASB Polyfest, but the health of all students and stakeholders is paramount. We are currently looking at alternative options for assessing students performances, and will communicate this with schools once a decision has been reached."
Click here to read full media update (under Media Release - 16 March 2020)
- There are no further confirmed cases of Covid-19 in NZ today. The tally remains at eight confirmed cases, and two probable cases.
- Mass gatherings of over 500 people are banned. Schools and universities not included.
- Visitors who do not comply with the 14 day self-isolation will be detained and deported.
- The Ministry of Education is phoning every school in the country to discuss plans for closures to prevent the spread of the Covid-19 coronavirus.
- Homegrown festival in Wellington has been postponed
- Air New Zealand are suspending long haul services to Chicago, San Francisco, Houston, Buenos Aires, Vancouver, Tokyo, Honolulu, Denpasar and Taipei from 30/3 through to 30 June. Also Los Angeles/London from 20/03. Air New Zealands contact centre is very busy at the moment.
Reductions to come for Trans Tasman & Pacific Islands flights as well as the New Zealand domestic network.
COOK ISLANDS:
- Cook Islands say anyone entering Rarotonga must self-isolate 14 days in NZ, cruise liners banned until June 30, all flights from Australia, US & French Polynesia cancelled until April 18 & school holidays brought forward Coronavirus.
- The Pride Festival scheduled next weekend has been cancelled.
GUAM:
- 3 confirmed cases last night. (6 total in the Pacific now with the 3 confirmed in French Polynesia)
SAMOA:
- Travellers entering Samoa from any of the 33 countries with widespread transmission of the new coronavirus will need to prove they are COVID-19 negative as of Thursday 19 March, not Sunday as previously announced by the Government of Samoa. More info here
TONGA:
- Tonga have declared a public health emergency, giving powers to authorities to ban mass gatherings and other events, including shutting kava bars and have banned cruise ships.
** Cooks Islands, Vanuatu, New Caledonia, Fiji, Papua New Guinea and Tonga have also banned cruise ships. Full information on travel restrictions around the Pacific click here **
VANUATU:
- All overseas travel for public servants has been banned.
.
SUNDAY 15th MARCH
NEW ZEALAND:
- NZ's mandatory deadline self-isolation period for anyone entering New Zealand due to the Covid-19 coronavirus outbreak will now kick in at 1am Monday morning. The Government has agreed to postpone the international flight deadline to 1am March 16, allowing for airlines to continue with their standard evening schedule.
- 8 people now confirmed with Coronavirus. The 7th person is a Townsville man visiting Wellington, NZ who has confirmed to the NZ Herald that he had tested positive for Covid-19 and is self isolating in his Wellington hotel room. Eighth case is a Danish woman who arrived in Auckland via Doha on Tuesday March 10 and flew to Christchurch. They would be the first cases of the virus to be based outside Auckland. Ministry of Health Live press conference here
- The New Zealand Warriors have confirmed they will be heading to the Gold Coast and based there while New Zealand's 14-day quarantine regulation remains in effect. The NRL compeition is continuing with games played to empty stadiums. Reaction from Warriors the coach and CEO here
Half of the 17 man team are fathers and being forced to remain away from their young families will be a huge struggle for many of the players. However, Patrick Herbert and Peta Hiku are returning to New Zealand to be with their families - Herbert became a father recently and Hiku's partner is eight months pregnant.
- Super Rugby has postponed their games for the forseeable future and suspended play yesterday. The match between the Highlanders and Jaguares in Buenos Aires has been cancelled and the players will have to self-quarantine on their return home. More on this story here
- The Black Caps have pulled out of the ODI series against Australia due to new NZ border restrictions. Full story here
- NZ Festival of Arts have cancelled all remaining scheduled performances in the 2020 NZ festival today.
** Radio New Zealand has a great article here on 'Do's and Don'ts of Self Isolation' - a guide with all you need to know about self-isolation. **
AUSTRALIA
- Australia has now introduced measures similar to NZ, requiring all travellers arriving in the country to self-isolate for 14 days which comes into effect from midnight tonight. Cruise ships from international ports will also be banned. Full story here
- Sydney's Vivid Festival has been cancelled.
- There are now at least 248 cases of COVID-19 across Australia, and three people have died. Of those, 112 cases are in New South Wales, 49 in Victoria, 46 in Queensland, 19 in South Australia, 17 in Western Australia, six in Tasmania, one in the Northern Territory, and one in the ACT.
- The government is looking to suspend all mass gatherings of more than 500 people from tomorrow. Concerts, theatre productions, comedy festivals and flower shows are among the growing list of cancellations across Australia.
- NRL to continue to Round 2 behind doors as scheduled - update from the CEO here
- The Northern Land Council has backed the NT government's decision to restrict non-essential travel to remote locations, while the state's health professionals have called for better distribution of information. There are currently no cases of COVID19 in NT's 72 remote Aboriginal communities & 500 homelands.
HAWAI'I
- Maui County officials announced that a female visitor on Maui tested positive for COVID-19 this evening. She is in isolation and will be monitored by the state Department of Health. She is the 6th person to test positive for the coronavirus in Hawaii
- A couple from the mainland US visiting Kaua'i have tested positive. The couple also visited Maui so the government are now identifying places they went to and contacting business to inform them they may have been in contact with the couple. Medical professionals who were in contact with them have also been placed in isolation.
State officials said there is still no evidence of community transmission of coronavirus in the islands. All of the four confirmed cases of coronavirus in Hawaii have involved travel. More on this story here
REST OF THE PACIFIC
American Samoa - About half of 210 passengers, who arrived in American Samoa on Monday night's Hawaiian Airlines flight are self-quarantined at home. Full story here
- The American Samoa Governor has been placed in quarantine after his trip to the US mainland.
French Polynesia - will not close schools, despite the confirmation of the Pacific's first case of Covid-19 there.
Samoa - Updated travel advisory with border requirements and restrictions now strengthened at all ports of entry. Full update here
Solomon Islands - have increased travel restrictions.
Radio New Zealand are also running a live blog update here with latest developments in NZ and around the world.
.
SATURDAY 14th MARCH
NEW ZEALAND:
Prime Minister Jacinda Ardern has announced all passengers on flights landing in NZ from midnight Sunday 15th March must self isolate for 14 days, EXCEPT those from the Pacific Islands.
The Pacific Islands are defined as the Cook Islands, Federated States of Micronesia, Fiji, Kiribati, Nauru, New Caledonia, Niue, Palau, Papua New Guinea, Marshall Islands, Samoa, Solomon Islands, Tokelau, Tonga, Tuvalu, Vanuatu & Wallis and Futuna.
NZ passengers traveling to the Pacific Islands must undergo more rigorous health testing before boarding. No one who has been out of New Zealand in the last 14 days, in casual or close contact with anyone confirmed as having Covid-19 or showing symptoms of illness will be permitted to travel to the Pacific Islands.
As of midnight Sunday no cruise ships will be able to dock in New Zealand until June 30.
"This will mean New Zealand will have the strongest restrictions in the world" says Prime Minister Ardern.
Gatherings of sizable groups advised to cancel, especially close proximity, non ticketed events. The restrictions will be in place for an initial 16 days.
"I make no apologies. The health of all New Zealanders comes first. This is an unprecedented time," - Prime Minister Jacinda Ardern
More information to come with the official Government press release.
.
FRIDAY 13th MARCH
NEW ZEALAND:
- 5 Cases confirmed, 2 of the 5 that were hospitalised have now been discharged and are doing well. There have been no new cases confirmed in the last 5 days but there could be now 2 more possible cases not yet confirmed.
- Pasifika Festival has been cancelled this weekend as per Auckland Mayor Phil Goff - Click here for his full statement
- In regards to Polyfest, Auckland mayor Phil Goff says they are still talking about what may occur in regard to Polyfest.
"We think the key difference is that we believe it is much more likely to be a local event, rather than an event with people coming here from the Pacific."
Official statement from ASB Polyfest:
Organisers of the 2020 ASB Polyfest are continuing to follow the advice and recommendations of the Ministry of Health & Ministry of Education, and at this stage are proceeding with the 45th Anniversary of the festival next week at the Manukau Sports Bowl.
ASB Polyfest organisers will continue to monitor the situation with these authorities on a regular basis and have put in place a series of additional precautions at this year's festival in conjunction with health providers on site.
TRAVEL to and from New Zealand
- With the situation changing rapidly, travel advisories are under close review so please keep an eye on the COVID-19 alerts page here
- There will be further travel restrictions announced over the weekend. If you are currently travelling or are planning to still travel please fill out this form and register in case of emergency.
.
AUSTRALIA:
- NRL games all given the go ahead this weekend but from Round 2 next week they will be playing to closed/empty stadiums. Warriors double header with the Blues next week is yet to be decided on.
Statement from the NRL below -
"The status of our double header with the Blues in Auckland is yet to be resolved.
"We need to clarify the position with government agencies in New Zealand as well as the NRL. We're under a different jurisdiction and have to ensure we consult with the relevant authorities before making a final decision."
It is hoped a decision and announcement will be made by Monday. More info here
- Ross Taylor and the Black Caps are playing their One Day International against Australia at the Sydney Cricket Ground to an empty stadium
- Western Australia have confirmed 14 cases, Queensland have confirmed 35 cases but have stated they know the source and so are not cancelling large gatherings, Tasmania have 4 confirmed and New South Wales have jumped to 92 cases.
** The Chief Medical Officer has told governments to cancel gatherings of more than 500 people **
.
HAWAI'I
2 confirmed cases
- The Church of Jesus Christ of Latter-day Saints has canceled all gatherings, including public worship services, until further notice.
- Festival of Pacific Arts has been postponed until June next year.
- Merrie Monarch Festival has been cancelled
- Kamehameha Schools Song Contest has been postponed
- Hapalua Half Marathon postponed
For a full list of cancellations and postponements of events in Hawai'i click here
.
FRENCH POLYNESIA
3 confirmed cases. The government of French Polynesia has announced that it will stop issuing work permits to foreign workers for the next month.
.
OTHER
Cook Islands - Holland America's Maasdam Cruise ship has been forced to return to Rarotonga, Cook Islands after French Polynesia closed its ports to cruise liners. Rarotonga is awaiting instructions from their head office on their next steps.
Marshall Islands are not allowing international passengers to enter the country until the 22nd of March
Kiribati have closed their borders to countries with confirmed cases of Covid-19
Federated States of Micronesia have closed their borders to countries with confirmed cases of Covid-19
Click here for a full guide on self isolation for people returning to NZ who have transited or come from China, Iran, the Republic of Korea or Italy
Read our full blog here for you and your families to stay informed about how and where the virus is spreading, and some basic how to's for safe practise.
Share