Coco News
Covid19 Pacific Update - 25 August 20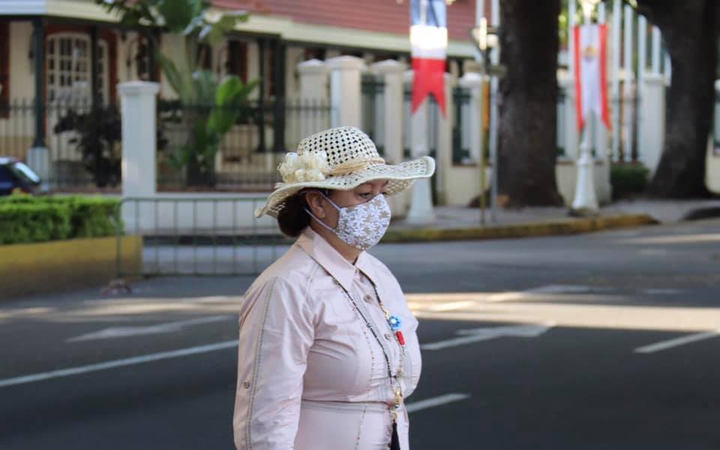 New Zealand has entered its third week of Covid19 community transmission after the initial lockdown earlier in the year. Alert Level 3 restrictions for Auckland and Alert Level 2 restrictions for the rest of the country have been extended to the end of the week.
We're giving daily updates via the Ministry of Health and the Prime Minister on our Facebook page.
.
Here is our update for the Pacific Region below -
.
PACIFIC ISLANDS
AMERICAN SAMOA - COVID FREE
American Samoa is the only US jurisdiction, state or territory, without a confirmed Covid-19 case.
COMMONWEALTH OF THE NORTHERN MARIANAS - 54 total cases since March and 2 deaths, 21 new cases since middle of July.
All face-to-face learning in both private and public schools as well as the Northern Marianas College—with the exception of the special education program has been shut down until further notice, given the recent spread of COVID-19 in the community and the recent surge in the number of cases on Guam.
Emergency Directives have been amended to temporarily reimplement restrictions on in-person interactions, social gatherings, and business hours to protect the health and safety of the people of the CNMI from today until the 6th September.
.
COOK ISLANDS - COVID FREE
Borders remained closed after the resurgence of community cases in New Zealand.
.
FEDERATED STATES OF MICRONESIA - COVID FREE
.
FIJI - 28 Cases since March & 2 deaths, 3 active cases as at today
The second death happened today in isolation. The deceased had arrived on a repatriation flight earlier this month from the United States. He had been in border quarantine where he tested positive for COVID-19.
.
FRENCH POLYNESIA - 310 cases since 15 July when borders were open to international travellers.
Of the 310 cases, 119 have reportedly recovered, 7 are in hospital and 3 in intensive care.
The cases are located in the urban communes of Tahiti. Three linked cases are isolated in Raiatea.
French Polynesia has moved to stage 2 restrictions of the epidemic since Friday August 21 - from now to September 15 nightclubs and bars are closed, strict rules will be imposed on restaurants and masks will have to be worn in public places. Gatherings will be limited to no more than 10 people.
GUAM - 907 cases since March, 7 deaths and 472 active cases.

From Friday August 21st, through an executive order, all businesses were ordered to close with the exception of grocery stores, healthcare operations, including pharmacies, gas stations, convenience stores, hardware stores, and those operations critical to health, shelter, and the preservation of life.
.
HAWAI'I - 6,769 total cases since March, 49 deaths and 4,526 active cases.
There are currently 192 coronavirus patients hospitalized in Hawaii. Of those, 35 patients are in intensive care and 19 are on ventilators.
The continued surge of new infections comes as the state marked two weeks Friday since authorities closed beaches, parks and other gathering places.
Since COVID-19′s incubation period is 14 days, it would appear those restrictions haven't worked to dramatically bring down case counts, but it's still too early to say whether new rules that went into effect this week on gatherings and group sizes at attractions will slow the spread of the virus on Oahu.
KIRIBATI - COVID FREE
.
MARSHALL ISLANDS - COVID FREE
.
NAURU - COVID FREE
.
NEW CALEDONIA - CURRENTLY COVID FREE
Their last confirmed case was on the 8th of August but they are reporting all previously confirmed cases now recovered.
.
NIUE - COVID FREE
.
PALAU - COVID FREE
PAPUA NEW GUINEA - 401 total confirmed cases since March, 4 deaths and 165 active cases
The coronavirus is now in 11 provinces of Papua New Guinea. There has been an increase in testing capacity throughout the country and all provinces have been equipped to conduct their own tests.
SAMOA - COVID FREE
State of Emergency still currently place until 30 August 20
.
SOLOMON ISLANDS - COVID FREE
TOKELAU - COVID FREE
.
TONGA - COVID FREE
Tonga State of Emergency orders still in place until at least 31 August 20
.
TUVALU - COVID FREE
.
VANUATU - COVID FREE
* Cover image Photo Credit - Radio New Zealand
Share