Coco News
KIRIBATI 'ARMOUR' - The Wearable Arts of the Kiribati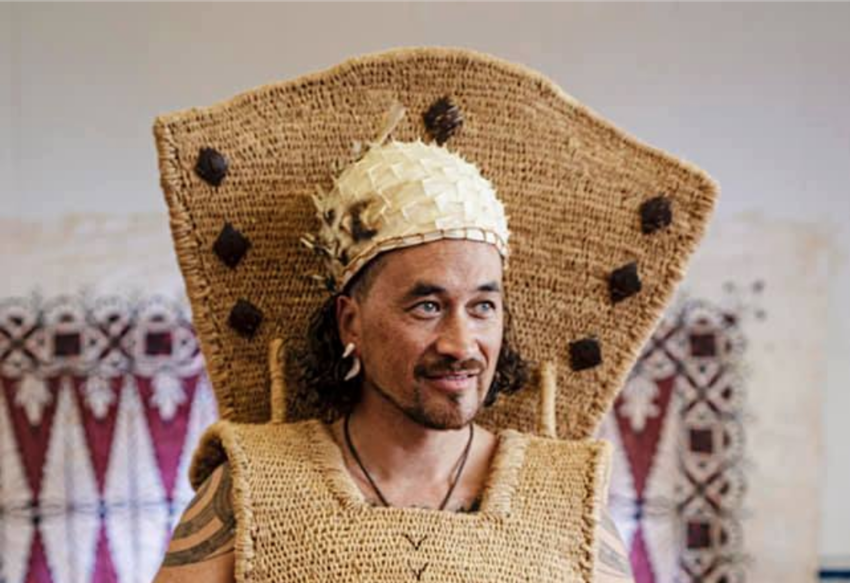 Artist Numa Mackenzie wears this stunning #Kiribati traditional suit of armour made with revived traditional knowledge by Pacific artist Chris Charteris, master artist Kaetaeta Watson, Lizzy Leckie and the Tungaru: The Kiribati Project team, proudly funded by CNZ to support heritage arts.
Numa modelled this at the Pacific Heritage Arts Fono 2019 in Wellington. The armour and the spiky helmet - made from a dried puffer fish - took a lot of research by the team to recreate and is a fantastic project that has exhibited nationally and internationally. #PacificArts
"The armour came about because we heard the stories about the Kiribati armour but none of us had ever seen one. They were never seen on the island, they had one but it was so dated and broken up so much, that people weren't allowed near it. But we heard these stories of them being museums all over the world. So when I first came to NZ, I went to the Auckland war memorial museum and I cried because it was the first time I'd seen one - in a foreign land.
So after some research around various museums around the world and back in Kiribati, where there was only one person, but he'd died, we took it upon ourselves to make one."
"It was really time consuming. We suddenly realised maybe that's why the skill hasn't been carried on, it involves a lot of work. The strings have to be made, so we went back to Kiribati and told the women we wanted this much string, they asked if we were building a house? We told we were making armour, and they said why? and we said because it's we didn't want to lose it, the skill of making it.
In some parts we've used native flax - harakeke - instead of coconut husk but we thought that's ok because we're in NZ.
The Fono creates that togetherness of who we are as pacific people. It creates pride in each other's work. I think it's a privilege as a Kiribati to be part of a group of eager people who want to share their art. So it's no longer a kept secret art, it's a shared art. "
- Kiribati Artist Louisa Humphery
"I was born in the atolls of Kiribati."
"The first one, we made for Cambridge Museum but that one we made from fishing string because of the time we were given we weren't able to source the material but this time thanks to Creative NZ we were to use the coconut string but it's only the top bit of the armour."
"One of our researchers went to Kiribati and couldn't find anyone to make it so a challenge was put to us- do you think you can do it? There was a team of eight of us - we managed to look at the knots and I thought that looks like one of my dads fishing knots and we went from there."
These skills are part of who we are; I think its part of me as a Kiribati person to be ready to share, otherwise these skills won't survive
- Kaetaeta Watson - Kiribati Artist
The Pacific Heritage Arts Fono 2019 was hosted by Massey University, in partnership with Te Papa Tongarewa and Wellington Museum. Supported by the Pacifica Arts Centre and Creative NZ. Photos: Raymond Sagapolutele and Shimpal Lelisi.
Share