Coco News
Kiribati community vows to fight refugee deportation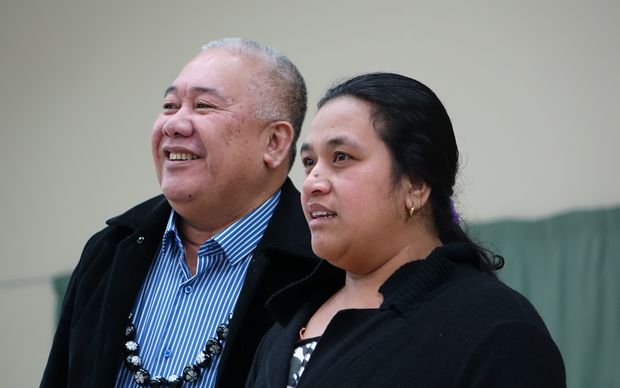 A Kiribati community leader in New Zealand was at Parliament yesterday begging the government not to deport a family who argue they are climate change refugees.
(Reverend Iosefa Suamalie, pictured above with Ioane Teitiota's wife, Angua Erika, have pleaded to keep Mr Teitota in New Zealand.)
About 70 people poured into a public meeting in West Auckland on Monday night in support of Ioane Teitiota his wife Angua Erika, and their three children.
Mr Teitiota has been fighting against deportation back to Kiribati since 2011, arguing he should be considered a refugee based on climate change, and rising sea levels.
He's been told he's booked on a flight out of New Zealand on Wednesday.
The crowd was sombre yet hopeful about the family's future. One of the people there, John Corcoran, has been a key witness in legal proceedings. Mr Corcoran says the family's outlook is grim, with many Kiribati families already struggling to survive on the island.
JOHN CORCORAN: At the moment there's not much jobs provided by the government, so when they go back they will be struggling, Ioane will be struggling, and I'm pretty sure that it will be hard for him to get a job there.
Mr Corcoran says Mr Teitiota's children will also suffer.
JOHN CORCORAN: [The] children will miss the food that they are used to in New Zealand, like fresh fruit, the only food back home is rice, flour, fish and hardly any fruit.
He says there's little hope they could grow any crops of their own, and even access to clean water is fading.
JOHN CORCORAN: Well in most places now it's quite hard to plant crops, especially in the coastal areas. And the well water, especially those wells that are close to the lagoon, to the ocean side, during high tide the sea will actually go into the well making the well taste like sea water.
The Labour MP for Kelston, Carmel Sepuloni, says it's not uncommon in her electorate to have generations of overstayers from Kiribati and Tuvalu.
Ms Sepuloni says the Government needs to step up.
CARMEL SEPULONI: New Zealand and Australia need to really take responsibility for that I think. We're facing, these two countries especially, are facing climate change issues that are going to mean they legitimately will be the first climate change refugees and you know they're our neighbours.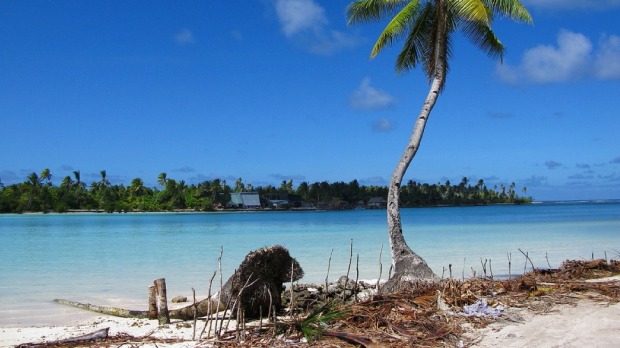 UPDATE:
The family of a Kiribati man who is to be deported today have been granted an extension of one week.
Ioane Teitiota will be flown home to Kiribati on Wednesday after his appeal to Associate Immigration Minister Craig Foss to stay as a climate change refugee was dismissed.
Foss decided not to intervene in the decision to deport Teitiota after he received a briefing from Immigration New Zealand on Tuesday afternoon.
Teitiota's wife and three children have been given one more week to tie up loose ends and prepare for their departure, family spokeswoman Fala Haulangi said.
Haulangi said the family were disappointed at the outcome but still grateful at all the help and support shown to them over their appeal period.
Teitiota was also unlikely to be able to get a job in Kiribati and would have to rely on family, who were also struggling.
Teitiota and his wife came to New Zealand in 2007 and remained after their permits expired in October 2010.
Although their three children were born in New Zealand, none of them are entitled to New Zealand citizenship.
An advocacy group fighting on behalf of the family said they would have no future back in the Pacific Island.
Reverend Sumalie Naisali and members of the Kiribati and Tuvalu communities presented a petition to Labour and Green Party MPs on Tuesday calling for Teitiota to remain in the country.
Prime Minister John Key called Teitiota an "over-stayer" and said his case was not unique.
Teitiota, who has been in police custody since Tuesday last week, is booked on a flight at 1pm on Wednesday, leaving from Auckland.
The family may still continue with their appeal to the United Nations.
Share