Coco News
Love Letters to Tonga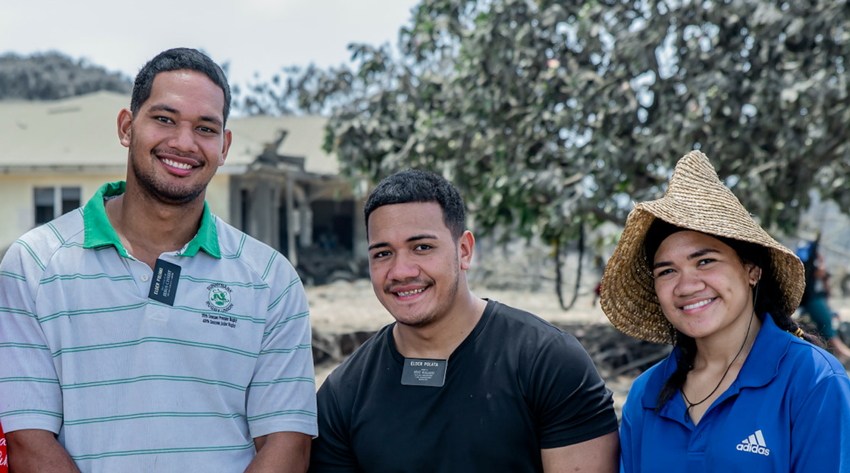 After the Hunga Tonga–Hunga Haʻapai erruption on 14 January 2022 Tonga has been on the minds and in the hearts of many around the world.
The current covid travel restrictions and islands safety measures have meant that not a lot of people are able to go to Tonga to help with relief. This coupled with continued connectivity hiccups, has lead many people to express their love for the kingdom online.
The bountiful love for Tonga is evident in the various fundraisers, resource drives and community mobilisations to get help back to the beloved islands. Along with tangible forms of ofa (love) there has been a outpour of written love online.
Through our social media pages we were able to collect anonymous Love Letters to Tonga. Since the devastating disaster we have received an enormous amount of love for Tonga in our inbox through peoples heartfelt messages.
Below are some of the messages we've received, accompanied by Images from Malau Media:
"I love you my dear homeland."
|
"Tonga we are praying for you take care of yourself. Things will get better."
|
"Ai e loto ke to'a Tonga! We stand with you"
"Even though it all feels bad right now we love you all very much and are doing our best to reach out and help."
|
"Sending you lots of love from Samoa"
|
"We have you in our prayers Kia manuia."
"Stay strong, families all around are praying for you."
|
"Hi Tonga, I'm a brother from Fiji. I know things would have been tough but stay strong. Your Pacific family is always here when you need us the most. We are lifting you up in prayer, malo. "
|
"We love you!!! KEEP STRONG"
"Sending prayers, the love and spirit of the island will never die down. God bless you."
|
"Much love to our people of Tonga from your Cook Islands brothers and sisters."
|
"Otua mo Tonga ko hoku Tofia. Ofa lahi atu moe lotu!"
"Dear Tonga, prayers from Kiribati."
|
"The storm was strong, but our people are stronger. We will make it through this. Mate ma'a Tonga."
|
"Sending much love to the family suffering and we'll keep you in my prayers and mind."
"We love you. Praying hard for Tonga and all of those working to piece back their community. You will come out of this dear brother and sisters. You're mighty Tongans. We all know you will!"
----
All images including the cover image came from Malau Media who are capturing the work currently happening on the ground in Tonga HERE.
Share