Coco News
New Year Honours 2023 - Pasifika recipients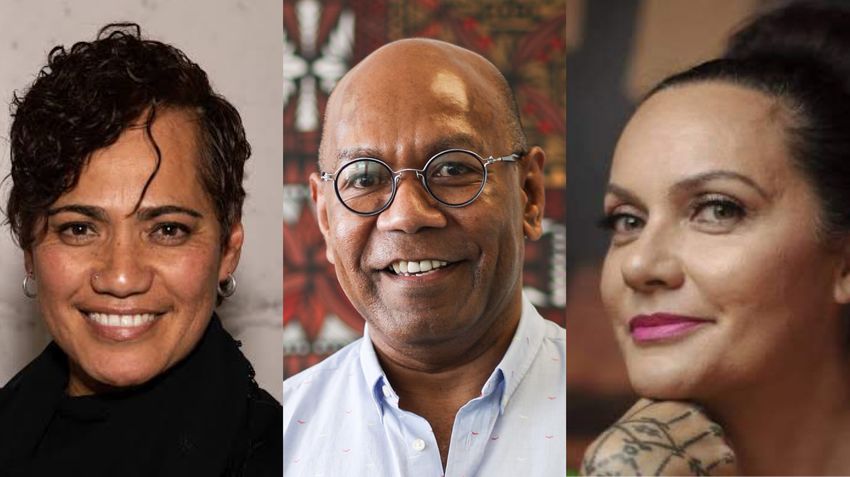 An esteemed list of Pasifika people from all sectors of Aotearoa have been honoured in this years New Years Honour awards roll out.
Community services, health, arts and media in particular saw lots of Pasifika representation this year.
Dr Apisalome Sikaidoka Talemaitoga who was recognised to be an Officer of the New Zealand Order of Merit for his services to health and the Pacific community says "I am proudest of the way we as a community of Pacific peoples showed that we respond to the health messages when it is delivered in a clinically and culturally competent way that respects our unique differences, uses our established infrastructures like chuches and kava clubs and uses our clinicians who are language competent also" of his achievement.
Awarded a Member of the New Zealand Order of Merit from the arts sector, Samoan Rosanna Raymond says of her work: "My proudest highlight would be the collective work of the Pacific Sisters and SaVAge K'lub and all the amazing people and communities I have connected to through our work.."
For services to Tongan and Pacific communities, Mr Sefita Hao'uli has been awarded a Member of the New Zealand Order of Merit, he says "I'm happy to receive this not just for myself but also on behalf of the many colleagues and fellow workers who have also contributed to make a difference to our communities here in Aotearoa New Zealand and in our Pasifika region.
The list is long and they know who they are - and am also mindful that quite a number of them are no longer with us. But they have all come into frame today as I remind myself that no one ever achieves on his or her own."
Lead singer of popular Poly fonk band Ardijah, Betty-Anne Monga has been awarded a Member of the New Zealand Order of Merit for her services to Music and she says of the honour "
"I am honoured and share this recognition with our community, my whanau and friends. Music's journey has brought many opportunities both here at home (Aotearoa & the Pacific) and internationally.
I really love and am proud to record and share the stage performing with my adult children on a musician to musician level - at times, the māmā comes out, but I have the utmost respect for them all."
And Coconet Producer Lisa Taouma who was honored with an Officer of the New Zealand Order of Merit says "I'm really, really grateful to the people that took the time to make this nomination - fa'afetai tele lava for the effort to do this. I'm so proud of our amazing young teams of Pacific people who have created worlds on screen for Pacific people. This is in recognition of all of us"
Malo lava to all 24 Pasifika recipients this year! The full list of Pasifika recipients are listed below -
-
Companions of the New Zealand Order of Merit:
The Honourable Mititaiagimene Young Vivian
For services to Niue
Officers of the New Zealand Order of Merit:
Dr Apisalome Sikaidoka Talemaitoga
For services to health and the Pacific community
-
Mr David Rodney Fane
For services to the performing arts
-
Ms Lisa-Jane Taouma
For services to Pacific arts and the screen industry
-
Mr Nathan Edward Fa'avae
For services to adventure racing, outdoor education and the Pacific community
Member of the New Zealand Order of Merit:
Father Paulo Sagato Filoialii
For services to the Pacific community
-
Mr Sefita 'Alofi Hauoli
For services to Tongan and Pacific communities
-
Dr Alana Marissa Lopesi
For services to the arts
-
Marilyn Kolhase
For services to Pacific Arts and Education
-
Dr Gina Annette Cole
For services to literature
-
Ms Lakiloko Tepae Keakea
For services to Tuvaluan art
Mrs Felorini Ruta McKenzie
For services to Pacific education
-
Mr Sullivan Luao Paea
For services to youth
-
Ms Rosanna Marie Raymond
For services to Pacific art
-
Ms Betty-Anne Maryrose Monga
For services to music
Queens Service Medal
Ms Mamaitaloa Sagapolutele
For services to education and Pacific Communities
-
Mr Galumalemana Fetaiaimauso Marion Galumalemana
For services to the Pacific community
-
Ms Hana Melania Halalele
For services to Pacific health
-
Mr Brian Ma'a Sagala
For services to Pacific communities
Mrs Teurukura Tia Kekena
For services to the Cook Islands and Pacific communities
-
Mr Nanai Pati Muaau
For services to Pacific Health
-
Mr Lomia Kaipati Semaia Naniseni
For services to the Tokelau community
-
Mrs Kinaua Bauriri Ewels
For services to the Kiribati community
Honorary
Tuifa'asisina Kasileta Maria Lafaele
For services to Pacific Health
-
Mrs Nemai Divuluki Vucago
For services to Fijian and Pacific Communities
-
Mrs Tofilau Nina Kirifi-Alai
For services to education and the Pacific Community
Share