Coco News
Our Pacific Island athletes representing at the Tokyo 2020 Paralympic Games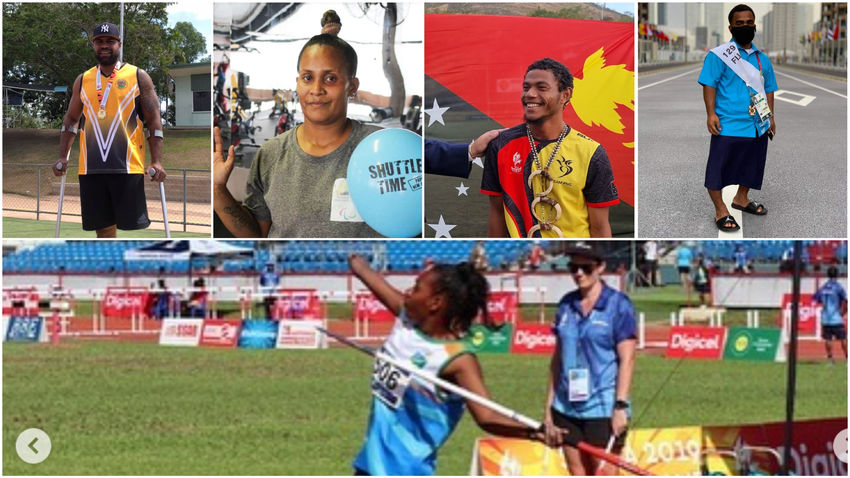 The 2020 Tokyo Paralympics Games officially kicked off on Tuesday night with the opening ceremony held at Japan's impressive national stadium. Like the Olympics, the games were to have taken place last year but were postponed due to the Covid pandemic and the opening ceremony was not able to include spectators.
The twelve-day sporting celebration includes a total of 539 events in 22 para sports. The International Paralympic Committee (IPC) said a total of 161 countries and 4,500 para athletes are taking part in this years games and includes the Refugee Paralympic Team.
Japan's Emperor Naruhito opened the Games and said: "I would like to join you in wishing all athletes the very best." The IPC president said: "The Paralympics are not just fantastic to watch, they also have the ability to transform society like no other sports event on this planet."
This year we have three Pacific Islands countries with athletes representing at the 2020 Paralympic Games - Fiji, Papua New Guinea and Solomon Islands.
Unfortunately, four Pacific Island nations were forced to withdraw from the Tokyo 2020 Paralympics because of travel restrictions due to Covid-19. The International Paralympic Committee announced that Samoa, Kiribati, Tonga and Vanuatu will no longer compete at the Games.
Spokesperson for the International Paralympic Committee, Craig Spence, told Inside the Games all four nations were left financially hamstrung by Australia's two-week hotel quarantine rule on international travellers.
"We have a number of nations from the Pacific Islands that will be unable to travel... they would need to travel from their country through Australia where there is strict rules at the moment," he said.
"They would have to quarantine at their expense for two weeks before flying here, they would then need to quarantine on the way back, so effectively they would need to pay for four weeks extra at a hotel... and they just do not have the resources to be able to accommodate that expense."
Here are our Pacific Islands athletes representing for their island nation -
FIJI
Inosi Bulimairewa is set to compete in the F63 javelin event. Inosi lives in Wollongong and works for a prosthetics company in Unanderra.
Check out more of Inosi's amazing story here
Iosefo Rakesa is participating in both F63 shot put and javelin. He also represented Fiji as the flag bearer.
-
PAPUA NEW GUINEA
Morea Maroros from Vabukori Hanua in Moresby South is the Papua New Guinea flag bearer and will take part in the Javelin Event. He is currently ranked 8th in the World!
Tune in on the 1st September to watch him compete.
Nelly Ruth Leva became an amputee through bone cancer three years ago — and now she's representing Papua New Guinea in javelin at the Paralympic Games.
This will be first ever experience for them at Paralympics. It is something that every athletes dream of and now it is their time. Both are excited and are looking forward to the experience in Japan.
-
SOLOMON ISLANDS
Solomon Islands has one Female Athlete at the Paralympic Games! Jeminah Otoa will be competing in the F46 Javelin Throw.
-
Did you know?
'Para' - Parallel to the Olympics -> Paralympics
Find out more about the Para Athletics classifcations via Oceania Athletics here -
And then take a look back at this moment in history for Fiji!
Our Pacific athletes will be in action next week and we wish them all the very best.
Share