Coco News
PACIFIC FEMALE FILM STORIES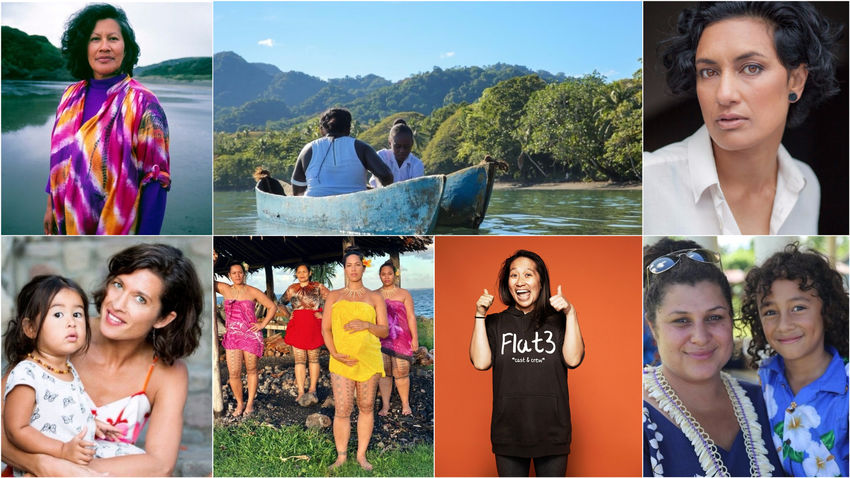 2019 is the year of the Brown Female Story in Aotearoa! So many great stories from the sistas of the Moana Nui A Kiwa are exploding on the big screen this year with an unprecedented number of films made by and about Polynesian women.
The critically acclaimed story of the legendary Merata Mita just got picked up by Ava DuVernay's "Array" distribution company. The film made by Maori producer Chelsea Winstanley and Merata's son Heperi Mita opened to rave reviews in Aotearoa before its Sundance premiere in February. Celebrating the life of the first Polynesian woman to direct a film, 'Merata' is an ode to the singular vision of this filmaker, a solo mother of 6 who pursued her dream of filmmaking until the end.
Also on NZ screens this year is the multi director feature film 'Vai' made by Papuan producer Kerry Warkia and featuring the stories of 9 different Pacific directors. Featured at the Berlinale NATIVE festival in February, the film was filmed around the Pacific with local actors in stories written and directed by Becs Arahanga, Amberley Jo Aumua, Matasila Freshwater, Dianna Fuemana, Mīria George, 'Ofa-Ki-Levuka Guttenbeil-Likiliki, Marina Alofagia McCartney and Nicole Whippy
This year the award winning documentary on female Pacific tatau 'Marks of Mana' is in competition at the FIFO indigenous documentary festival in Tahiti, after having won best documentary at the celebrated ImagineNATIVE festival in Toronto last year. The film which made for the Coconet TV, looks at the practise of 5 different female tatau artists around the Pacific and how this ancient women's art is being revived again.
A new Samoan love story hits cinemas soon, in the first feature film of Samoan director Nikki Siulepa. 'Same But Different' is an autobiographic piece looking at the real life story of her and her partner and the trials and tribulations of their romance.
Tongan female director Vea Mafile'o also brings her debut documentary 'In My Fathers Kingdom' to screen this year, with its worldwide premiere also at the Berlinale NATIVE.
"For My Father's Kingdom" tells the story of Saia Mafile'o who, decades after moving to New Zealand, still dedicates his life and money entirely to his homeland and the Wesleyan church of Tonga.
Also bringing diversity to feature film this year is Asian Kiwi director Rose Liang who is directing the international action horror feature 'Shadow in the Cloud'. Starring US celeb Chloe Grace Moretz, the film puts Liang on the global film arena after her debut feature My Wedding and Other Secrets become the highest-grossing local feature in New Zealand in 2011.
A big mihi has to go to NZ Film Commission and NZOA for the funding support that made these stories happen, in a year that sees the creation of brown women's narratives on the big screen and the recognition of the brown female audiences for these stories.
.
#TellingOurStories
#PrivilegingBrownFemaleGaze
Share