Coco News
Pacific Students Reach The World's Highest Court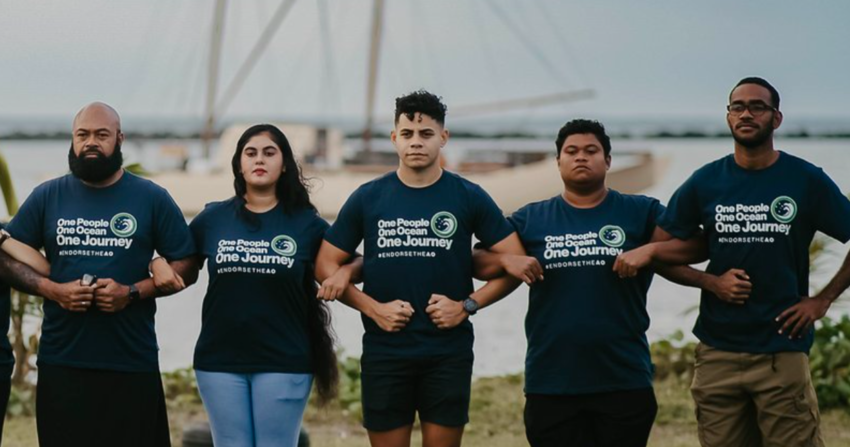 The world's top court will for the first time advise on countries' legal obligations to fight climate change, thanks to an idea that started in a classroom at the University of the South Pacific.
The idea to use Internation Law to catalyze more action began as a class exercise by environmental law students at the University of the South Pacific. Students who turned an assignment into a global campaign with the goal to refer the world's biggest problem to the world's highest court (International Court of Justice, The Hague) by seeking an Advisory Opinion from the court on the issue of climate change and human rights.
This Pasifika youth-built campaign was then taken up by Vanuatu who led the appeal from a governmental level. What began in a classroom in the Pacific islands reached the offices of more than 105 nations that have formed a coalition of support behind Vanuatu.
On Wednesday 29th of March after four years of campaigning the United Nations approved the resolution put forward by Vanuatu from a seed planted by students. The International Court of Justice will now prepare an advisory opinion that could be cited in climate court cases. The motion, supported by more than 130 countries, was responded to with celebration in the UN General Assembly.
Vanuatu emphasized that it is not seeking the court's opinion to put in place new restrictions but to clarify existing obligations to prevent harm to the environment. This would mean reviewing documents like the Paris Agreement to see if polluting countries are illegally bypassing their responsibility according to the agreement that their country signed.
"Vanuatu sees today's historic resolution as the beginning of a new era in multilateral climate cooperation, one that is more fully focused on upholding the rule of international law and an era that places human rights and intergenerational equity at the forefront of climate decision-making," said Ishmael Kalsakau, Prime Minister of Vanuatu, in a video statement to the UN.
An idea from a group of passionate young people will now make it to the famous Hague. A real-life David vs. Goliath story come true, but this is only the beginning
To read more about the mission led by Pacific Island Students Fighting Climate Justice visit HERE.
-
Public Interest Journalism funded by NZ on Air
Share