Coco News
Pasifika Vaccination Drive Thru Events this weekend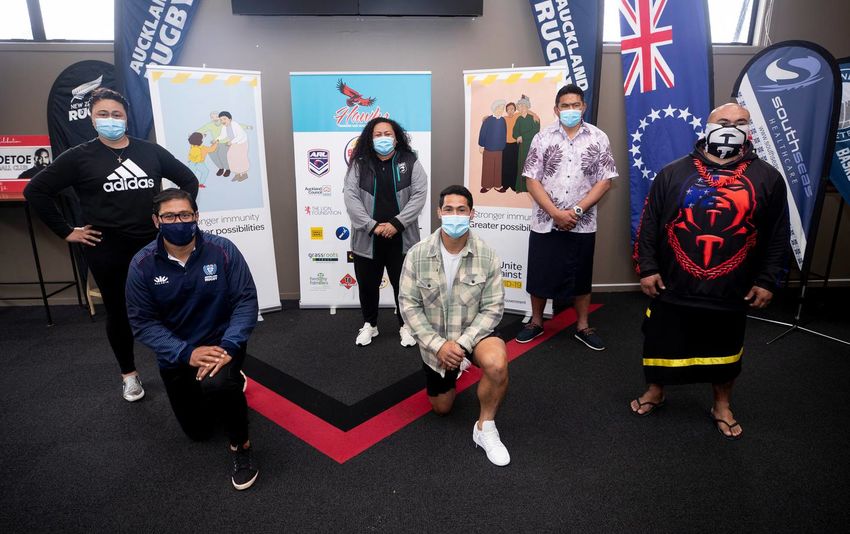 Cover image photo credit: Dean Purcell via NZ Herald
This weekend marks three weeks since the national Super Saturday Vaxathon on the 16th of October, which means everybody who received their first jab then, will now be eligible to receive their 2nd jab now.
As the government look to allow Auckland to move to Level 3, Step 2 from this Tuesday Pasifika Health care providers and Community organisations have rallied once again to encourage those who have not yet been vaccinated or those who are due for their 2nd shot to come through.
We've put together a list of what's on this weekend so you can find one close to you below. There are also mobile services out and about who can come to your home if you're unable to get to one of the vaccination centres. Contact South Seas Healthcare - details on their facebok page here
Stay in the Game! Get your Shots!
via RNZ
Several high profile current and former sports people are backing a two day drive-thru event at the Māngere East Hawks Rugby League Club, saying it's crucial people get vaccinated so that players and fans can return to the field.
Former Silver Fern Linda Vagana was a force on the netball court, now she wants to score some wins with getting people vaccinated.
"We lost about 82, 83, youngsters in Samoa due to not being vaccinated for measles and so I believe there is so much more harm in not getting a vaccination then there is to getting one."
For the past month she's been connecting with the netball community, making calls and sending emails, encouraging members to make the most of the drive-thru event this week.
Former Samoan-born New Zealand professional boxer, Faumuina To'aletai Mafaufau David Tua is doing his bit for the community.
He said apart from being a staunch Magele (Māngere) boy, he wants to ensure Pacific communities, particularly those who can't get vaccinated, are being looked after.
"My health is compromised, that's why I'm here to support what legend [former Manu Samoa captain] Lemalu [Semo Sititi] and the team are doing to making sure that young people, our youth, and those who are not vaccinated can get not only their first jab but their double jab," he said.
The proud south-Aucklander will be at the league club to support anyone wanting their first or second jab this weekend, as long as it's to the arm along with other sports stars who will be out in support.
Score awesome prizes when you get vaccinated this week at Mangere East Hawks!
SCOPA Samoa College Old Pupils Association are holding a community vaccination initiative to help our Samoan community increase our vaccination numbers at Maota Samoa, Saturday 6 November, 9am - 5pm.
Rally Your Village – Good Times event this Saturday in Otara. Saturday 6 November, 12pm – 9pm.
Go get vaccinated in style. Dress up in fancy dress and each car will receive a fuel voucher and extra $20 for your costume!
-
Other vaccination events around Auckland & Ashburton this weekend
Swipe thru for a location near you ...
-
If you can't attend any of the events this weekend be sure to put the Mt Smart Mega Vax Pacific event in your calendar next weekend starting on Friday 12th November.
Mt Smart Stadium will be transformed into a giant Pasifika Village with the aim of vaccinating 10,000 Pacific people over the three days. The event is being run by South Seas Healthcare and the 'Mega Vax Pacific' campaign will be split into 3-villages:
1. Village 1 – Cook Island, Niue, Kiribati
2. Village 2 - Tonga, Fiji, Rotuma
3. Village 3 – Samoa, Tuvalu, Tokelau
Check out more deets in the poster below
Share