Coco News
Sacred symbols cement the New Zealand Deputy Prime Ministers Samoan identity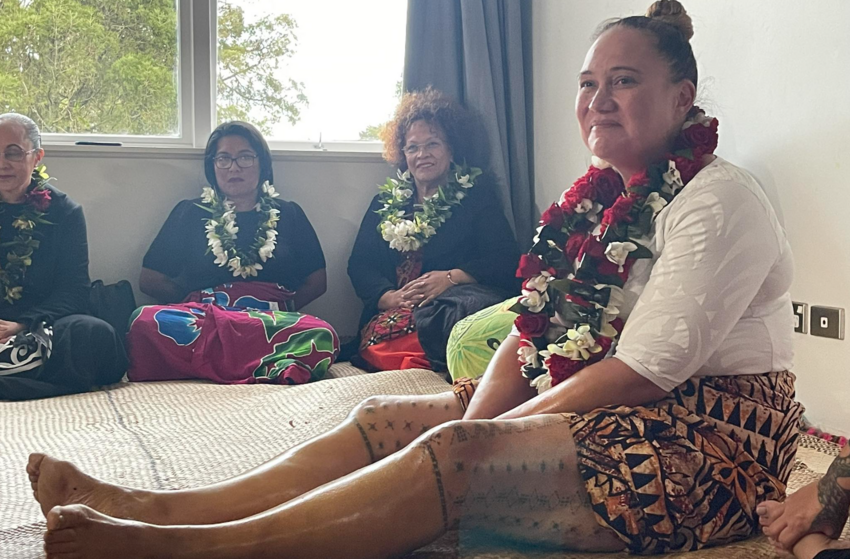 "It's the only tatau I have ever wanted - I've never had any other tattoos because I've wanted the malu first. I've waited my whole life for this, and for the right time for this." - New Zealand's Deputy Prime Minister Carmel Sepuloni.
They are over 60% of the Pacific population in Aotearoa, it's the second most commonly spoken language in Auckland and Samoan's have one of the fastest growing youth populations in the country.
Now our Samoan leader at the highest level of government, has committed to a personal and public dedication of her fa'asamoa, her cultural identity.
Carmel Sepuloni now wears Samoa on her skin, as well as in her heart.
"This is a journey of discovery and identity - I'm so humbled by all the people that came out to support me in this journey, I look at this as part of being the support I need to do my role, and the stars have aligned beautifully in this time of Matariki to make this happen"

In a 6 hour ceremony, she had the malu bestowed on her by renowned Tufuga Li'aifaiva Imo, supported by family, friends and Labour Party colleagues.


Carmel's Tongan side of the family were also proudly present in support of the gifting of the malu, alongside all of her Samoan family.
These ancient marks of Samoa delineate the specific role of tama'ita'i Samoa, and have been worn by other ancestral women in Carmels lineage.

The acting Prime Minister says it's been something she's been trying to make happen for years now, and the timing finally came together with Tufuga Li'aifaiva's availability this week.


She will wear the malu with pride to the top tables of the nations decision making and across the region, where Samoans will look forward to glimpsing these marks, and the mana symbolised by the wearer.
"The markings are for the feagaiga the highest role we had in old Samoa, and the role that we see you inhabiting is of the feagaiga in the modern day - it's very fitting you wear these marks in our second Samoa here in Auckland."
said Tufuga Liaifaiva Imo.
"We gift you the laei of Liaifaiva which is based on the design of the Mau movement, the time in history that the whole of Samoa came together"
Li'aifaiva says of the special ie lavalava given to Carmel symbolic of the Mau.
-
Public Interest Journalism funded by NZ on Air
Share