Coco News
SAMOAN/NZer WHO TESTED POSITIVE FOR COVID19 SHARES HIS STORY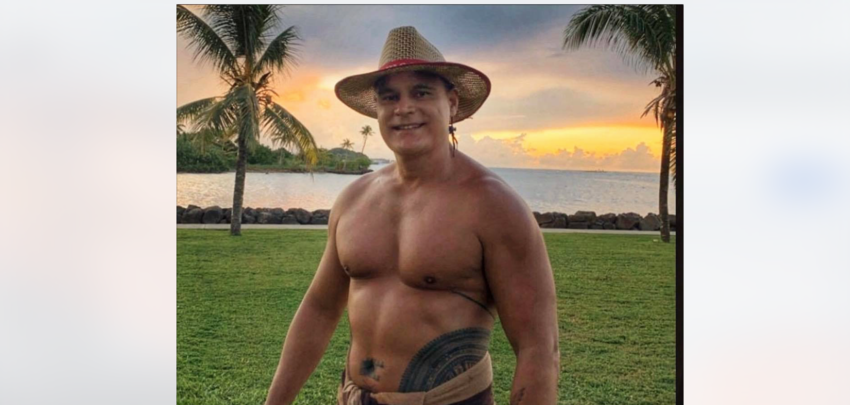 "Honestly I thought I was going to die ... people absolutely need to take this seriously - it's the worst thing I've ever had"
56 year old Samoan man Tupa'i Keneti Apa spent weeks fighting the deadly Corona virus in the first wave in Aotearoa, which he and his wife picked up while travelling back from Los Angeles.
One of the first Pacific Islanders to be confirmed with the virus in New Zealand, he details his daily journey and what can actually happen to you if you catch the highly contagious sickness. His wife Tessa also contracted the virus but it was a milder case than his, showing how the virus can impact differently.
These experiences of healthy Pacific people who get Covid are particularly relevant in this time of misinformation, Covid 19 deniers and those who underestimate just how harmful the highly contagious virus can be.
TUPA'I KENETI APA - COVID19 DIARY
13/3 in Los Angeles I lost my sense of smell and taste
14/3 in Los Angeles I got body aches and high temperature ...and we left for New Zealand. I just thought I had the normal flu or bad cold. We self isolate when we got home.
15/3 to 20/3 everything got worse, but still could have been the flu.
20/3 went to get tested at a Remuera clinic as a bad cough developed. Both Tessa and I tested positive. They called an ambulance and took me to hospital. I was discharged 5 hours later after assessments and cleared me for bronchitis. However my breathing got worse.
Sun 22/3 Tessa had to call an ambulance to home and they reassessed me - they said I was not sick enough to go back to ICU, although at that point my breathing was very laboured.
By Monday 23/3 I could not breathe at all if I sat up or stood up and this continued and got worse all throughout the week. I can now get out of bed and breathe ok for about 30 mins before I have to lie down again. And I can now smell and taste things again. Each day I'm feeling a little stronger.
"On the 7th day I actually couldn't breathe unless I was horizontal'
The family want to share their story to try and hit home to Pacific communities the severity of what the virus can do to you, and how crucial it is for our big aigas to stay in their own bubbles.
.
Currently the Ministry Of Health are reporting that the Pacific community make up 75% of the current active cases in the August cluster.
Breakdown of age groups and ethnicity below as at 18 August 20. Click here for the daily update.
Here's an easy breakdown of how to identify symptoms of Covid19 in the picture below.
If you have cold or flu symptoms, you should stay home and call:
Healthline for free on 0800 358 5453
your doctor, or
your health provider.
A health professional will advise whether you fit the criteria for testing. Call your doctor before visiting if you have any symptoms.
Let your health professional know if you have been in contact with a confirmed or probable case.
Click here for a full breakdown of where to go for testing in the Auckland and Northland region.
Share