Entertainment
Celebrating the First Pacific Islands Showrunner in Hollywood - Dana Ledoux Miller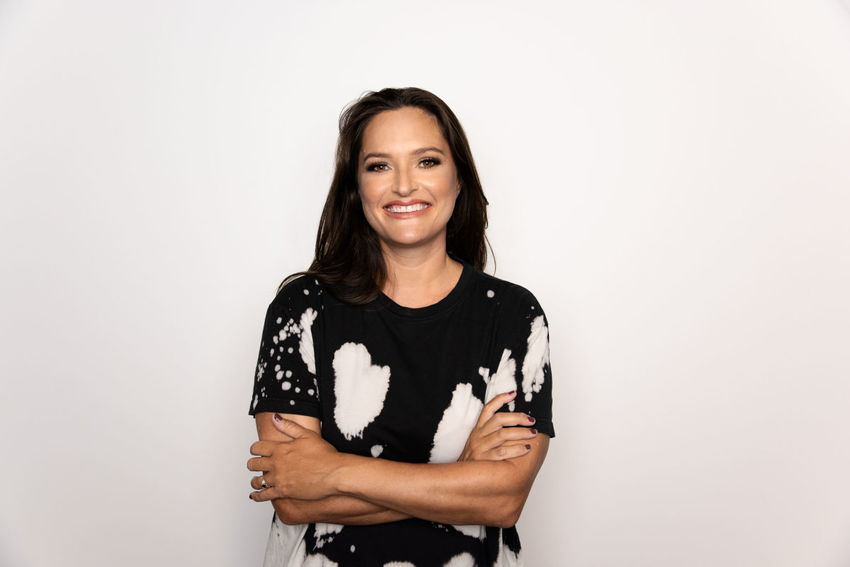 Netflix has dropped their limited series 'Thai Cave Rescue' which has premiered to their online audience around the globe.
The series re-tells the story of the local junior Thai soccer team who became trapped inside Thailand's Tham Luang Nang Non — the "Great Cave of the Sleeping Lady" - for over two weeks and had people around the world on the edge of their seats waiting for updates on how the 12 boys and their coach were doing.
The series premiere also marks the first time a Pacific Islander has had the top level position of Showrunner on a Hollywood project. Dana Ledoux Miller shares both the Showrunner and Writer credits on the series with Michael Russell Gunn.
Ledoux Miller who is of Samoan heritage and spent many of her formative years in Hawai'i has been in the industry for over a decade writing on critically acclaimed shows like 'Newsroom', 'Narcos' and 'Designated Survivor'.
Watch the trailer for 'Thai Cave Rescue' below
"I can't believe it hasn't really happened before me. I've been working a really long time to try to get into positions where I can help other Pasifika writers and creators tell stories and get into rooms. It feels like I finally have that opportunity and have more influence in what gets out there. So I hope to use this moment to show people what we're capable of and how we can really do anything," says Ledoux Mille
Kristian Fanene-Schmidt interviewed Dana Ledoux Miller for the Huff Post and said "I'm so excited for the world to see Dana in her element. It's such a huge milestone for our community and for the industry as a whole".
We've included an excerpt from Kristian's interview with Dana below and you can check out the full interview by clicking the link here
As Pasifika people, we're so used to seeing our representation and our stories butchered by Hollywood. How did that impact your approach to this project?
"I am particularly sensitive to making sure that the people who know best are listened to. I feel really fortunate because everyone involved in this project was protective of it from a cultural perspective and wanted to do right by the Thai people. Oftentimes when we come into the story from the outside of a culture or a perspective, there is a tendency to want to infuse our own narratives, take our own narratives and then try take the culture and wedge it in so that it makes sense with the story that we're trying to tell.
What we aspired to do in talking to our many consultants and the people who actually lived and experienced this, is we listened. We told them this is what we're thinking and this is the approach we want to take, and if they told us, "This would never have happened," we actually listened and tried to adapt to make it more authentic. That's not always easy because we are trying to tell a very big story in six hours, and we do have pieces of the plot that we really need to hit, so we had to slow down with it and we had to reevaluate what we were trying to say.
We had multiple dialects of Thai, and I was really protective of that, not to say other people weren't, but there's moments where I felt I probably annoyed people because I was like, "No, we have to listen, we have to get this right," and "If someone's telling us that this isn't right, we have to get a second opinion and a third opinion until we can come to a conclusion that we can all be happy with." So it felt a little bit like being a watchdog, but I would hope that somebody trying to tell a story about Samoa or the Pacific that wasn't part of the community would be as diligent in trying to protect our stories. So it felt like a big honor but also a very big responsibility."
You spend a lot of time and energy giving back, mentoring writers and just uplifting our creatives in our Pasifika community. You spoke about how this milestone is an opportunity for you to push for more. What would you like to see moving forward?
When I started in this business awhile back, especially when I moved to LA and started to write and hopefully direct one day [laughs], there weren't any Pasifika people that I knew personally who I could reach out to and ask questions and talk to. I was fortunate to go to the University of Hawai'i Film School, ACM, so there were some resources there that I could lean on because I didn't know anything. I didn't know how to get an agent; I didn't know how to get a script read, and I realized that so much of this business is who you know, and so it's really important to me that we build a community here.
There are a lot of Pasifika people here in Los Angeles, a lot of really amazing creatives trying to get stuff done, and I would like to see us come together.
-
'Thai Cave Rescue' is showing now on Netflix!
Public Interest Journalism funded by NZ on Air
Share