Entertainment
Holy Boy Dom & Gaby Solomona | Know Your Roots 2022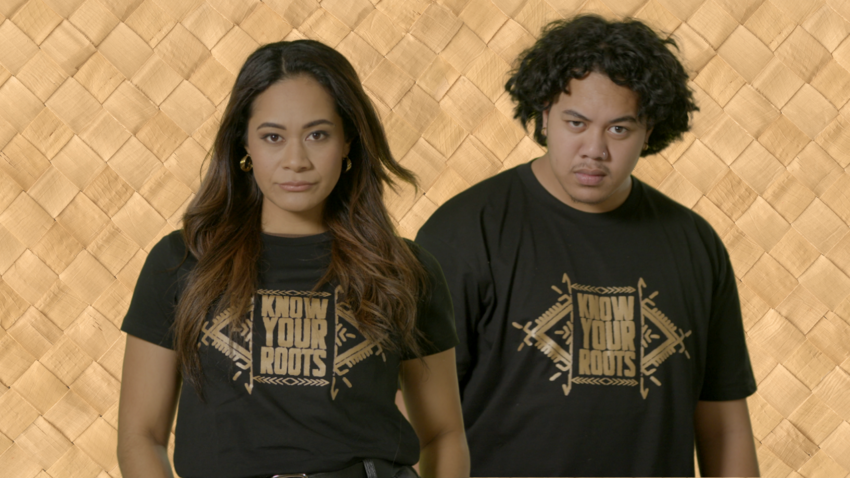 If you watched last season of Know Your Roots these two need no introduction...
They're back for redemption after being disqualified last season of Know Your Roots. In the thick of an ocean relay Dom and Gaby who were teamed together forgot to go around one of the race markers and were later disqualified from the competition for not following the rules of the race. Their journey was cut short but this season they're making a comeback.
Gaby Solomona is a Samoan actress who you might recognise from series like Comedy Central's 'SIS' or more recently as the lead actress in theatre show 'Dawnraids'. Holy Boy Dom is a Tongan online comdian and actor who you might recognize from his viral videos and his role in tv feature series 'Jonah'. Together the pair also star in their very own Fresh Tv segment called "Ask Dom & Gaby".
The dynamic duo has definately had their ups and downs, but they're willing to be reunited once again so they can have another shot at the "Know Your Roots" Champion title.
When we chatted to Gaby about why she said yes to coming back she told us, "I chose to come back to get revenge. Also I didnt make friends last year so I really want to make friends this year. Not just on the show but also online. Last year I got a lot of (online) haters.... but you know what I go my own segment out of it"
On the topic of making friends the Samoan actress added in how she hopes to make nice when her fellow competition repeater Dom. "Im hoping that we can make some peace and that we can come to make an alliance" she said with a smile.
Adding these two BIG personalities to the mix definitely stirs things up on this season of Know Your Roots. While some competitors are happy to have them back others want to get them out on the first week. You will have to tune in to season 4 of Know Your Roots to see how it pans out.
You do not want to miss Dom & Gaby's return on Know Your Roots premiering Saturday 24th of September 10am on TVNZ2!
You can watch the online rerun right here on the Coconet
Share