Entertainment
Judaxx | Know Your Roots 2022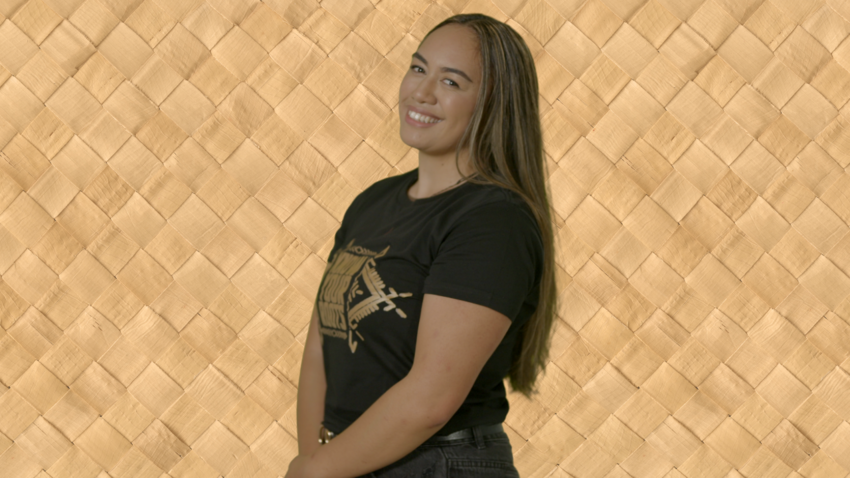 From creating viral content to running is straight on Know Your Roots!
We're joined this season by content creator Judah also known as "Judaxx". She is a contestant to look out for as her chill vibe could actually be a cover for the big competition she will bring.
Judaxx became best known for her TikTok and has earned a loyal following of more than 600,000 followers who flock her page. Her popular videos consist of dance and comedy content that has cemented her authentic presence in Aotearoa's ever-growing online creator's world.
The famous TikToker comes on to Know Your Roots to make her Kuki Airani roots proud! While also carrying a keen desire to learn more about other cultures. She shared, "I really want to learn more about our Poly circle and culture. This seemed like a great opportunity to learn first-hand"
Know Your Roots is an active challenge that poses new obstacles every week that our contestants must battle through. But if there's one type of challenge Judaxx is ready for it's the food ones. When we ask what her secret strength is, she replied, "Eating. Is there food?" and laughed.
On a more serious note, being on Know Your Roots is actually a full circle for Judaxx who grew up watch the show she is now starring in. "I wanted to do something new while representing my culture. I also grew up watching Fresh. Like everyone watched Fresh as they grew up. So, it's a big thing for me to have grown up on it and now I'm actually on it" she told is.
We've been asking the other contestants how they've prepared and while others have done research and training, Judaxx is going on the more trusting your already established abilities route. When asked if she had done preparation she replied confidently, "No, but nobody has to know that"
You do not want to miss Judaxx on Know Your Roots premiering Saturday 24th of September 10am on TVNZ2!
Until then meet more of the Know Your Roots Season 4 cast right here on the Coconet! Stay tuned for another profile tomorrow.
Share