Entertainment
SAMOAN EMMY AWARD WINNER - MAEA LENEI BUHRE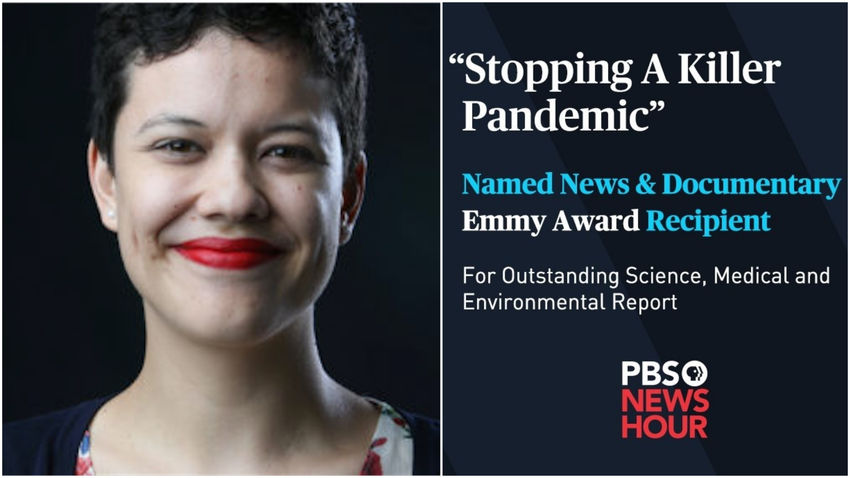 Coco congrats to Samoan / Kiwi / Dutch Production Associate for PBS News Hour, Maea Lenei Buhre on her 'News & Documentary' Emmy Award win!
She is one of the Producers for PBS News Hours 3 part documentary series 'Stopping a Killer Pandemic' which was the recipient of the 'News & Documentary Emmy Award for Outstanding Science, Medical and Environmental Report.' The award was presented by The National Academy of Television Arts & Sciences during the virtual awards ceremony on Monday, September 21st.
The series, which aired in June 2019, explored the potential threat of a likely flu pandemic and the advances in medical research leading to a solution.
When Maea found out her and her team had won she tweeted she was proud and grateful to be part of the team and also gave props to fellow Producer & Editor Jason Kane who had the idea to cover an imminent pandemic BEFORE Covid-19 had hit worldwide.
Check out the 3 part Emmy winning doco series which Maea produced below:
Part 1 - Why another flu pandemic is likely just a matter of when
Despite the availability of vaccines, the flu still kills tens of thousands of people in the U.S. each year, and hundreds of thousands more worldwide. But public health officials fear that an even graver threat lies ahead: the emergence of a new, much more deadly flu virus. As William Brangham reports, the scenario has occurred before.
Part 2 - Why the race to stop the next flu outbreak starts at state fairs and the beach
Public health officials agree the constantly mutating influenza virus has the potential to cause a major outbreak and a deadly global crisis. For the second part of the NewsHour's series on preparing for such a pandemic, we examine how research and testing depends on animals. William Brangham has the story of scientists looking for potential new flu strains in unexpected places, such as the beach.
Part 3 - A universal flu vaccine could finally be in sight
Influenza is a shape-shifter virus that could spark a global pandemic. Researchers at the National Institutes of Health are working to deliver what is referred to as The Holy Grail in the fight: a universal flu vaccine that could protect against all strains of the virus. William Brangham concludes our pandemics series by learning what it will take to develop a universal vaccine.
.
Maea also wrote an article recently on the many Pacific Islands that have been untouched by Covid19 and the devastating impact it could have if the islands were to be infected with the virus. Read the full article here
Cover image photo credit: PBS News Hour
Share