Entertainment
THREE PASIFIKA ACTORS FROM DOWN UNDER CAST IN DWAYNE 'THE ROCK' JOHNSON's BIOPIC SERIES "YOUNG ROCK"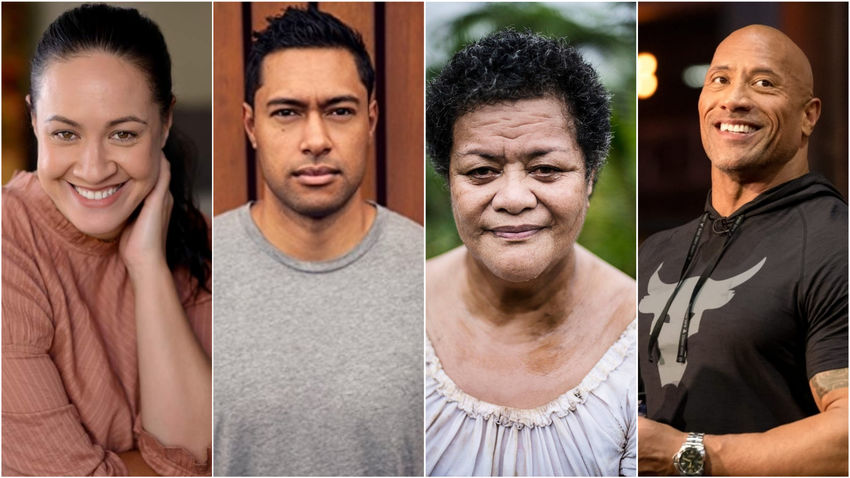 Dwayne 'The Rock' Johnson announced the core cast for his upcoming NBC comedy series #YoungRock on his social media today.
The series is based on his childhood and formative years growing up. According to the Hollywood Reporter, Former 'Fresh off the Boat' showrunner Nahnatchka Khan will oversee the 11 episode series. She will co-write the comedy with her longtime collaborator Jeff Chiang. Dwayne Johnson himself will appear in every episode and he is also executive producing the series alongside the writers and his Seven Bucks productions partners Dany Garcia, Hiram Garcia, Brian Gewirtz and Jennifer Carreras.
The series is expected to debut on NBC sometime in 2021 and will be filmed on the Gold Coast in Australia. We're looking forward to seeing more of our Pasifika actors from down under announced in this production.
The three Pasifika actors Dwayne announced today that make up the core cast are as follows:
Ana Tuisila
Samoan
From Alberts Mum in Sione's Wedding to most recently appearing in the short film 'Liliu' where she was nominated for a Best Actor award at the 'Show Me Shorts' Film Festival for her stunning performance of Nua.
She will play Dwayne's grandmother Lia Maivia.
Talia'uli (Uli) Latukefu
Tongan
He graced our New Zealand movie screens recently in the action movie 'The Legend of Baron To'a' and may be best known to international audiences for his role as Byamba in Netflix series 'Marco Polo' and Cole in both the short and feature films Alien: Covenant - Proluge: Last Supper and Alien: Covenant.
He said of getting the role "There it is! So excited, proud and ready for some fun! This ones for the dreamers. Trust when God says He has plans for you, he really, really means it. Time for work."
Stacey Leilua
Samoan
At the beginning of the year she was with the 'Wild Dogs Under My Skirt' production as part of the NZ showcase in New York City and was due to head back there in April before Covid hit.
Stacey reacted to the announcement this morning with "It's not every day you wake up to your face on @therock Instagram.. 😳I am beyond honoured and proud to be playing the magnificent @atajohnson, beautifully vibrant and strong Samoan Woman and Mother. Feeling so much love and support from everyone back home and the amazing @nbcyoungrock production team. Let's get to work ❤️✊🏽🌺"
Share